7 Adventure Films to Stream Right Now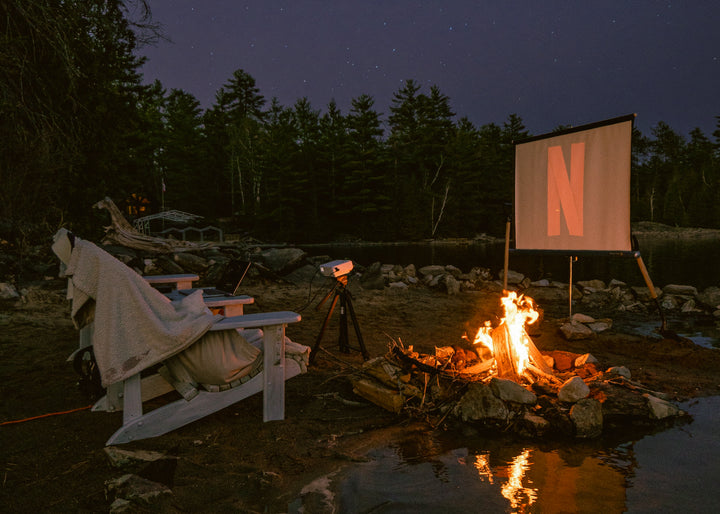 1. 14 Peaks: Nothing is Impossible - Netflix
Nirmal Purja has to be the most inspiring mountain climber to rush onto the outdoor scene in recent years. In his film, 14 Peaks, he attempts to conquer the impossible task of summiting the world's tallest 14 peaks. And even if you have no ambition of summiting a mountain any time soon, Purja's enthusiasm, generosity, and kind spirit is an inspiration for all of us.
2. Torn - Disney+

Talk about an emotional roller coaster. Max Lowe takes a deep dive into his family to further examine how they dealt with the death of their superhero, mountain climbing father. Strap in for this one, and bring a box of tissues to the couch with you—you may need 'em.
3. Liv Along the Way - Youtube (free)

From 2017, this film accompanies Liv Sansoz as she sets out from her base in Chamonix, France to attempt to climb all 82 4,000 -meter peaks in the European Alps in a single year. As with all high-alpine climbing, she hits a few bumps in the road and then some.
4. The Alpinist - Netflix
Similar to Alex Honnold's Free Solo, Marc-André Leclerc rose to legendary status climbing insane routes without protection. Unlike Honnold, however, Leclerc runs under the radar and out of the spotlight. The feats Leclerc pulls off are mind bending, and The Alpinist is sure to keep you on the edge of your seat.
5. Dirtbag: The Legend of Fred Beckey - Amazon Prime Video

You won't find a more interesting character on this list than Fred Beckey—the original dirtbag climber. Beckey began climbing as a child and achieved hundreds of first ascents of some of the most classic climbs in North America. Dirtbag is the first view into Beckey's wild life of adventures, full of hilarious stories from friends and a deep dive into some of his most incredible accomplishments.
6. The Ghost - Vimeo (free) 
If you want to get jacked up on thru hiking, check out this awesome short film from Gossamer Gear. The Ghost follows thru hiker Heather Anderson who Gossamer Gear isn't shy about praising, saying she "may be the greatest hiker to ever walk the earth." And for good reason. Stream The Ghost for free to learn more about Anderson's journey of world record breaking hiking.
7. Break On Through - Redbull TV (free)
Another freebie! And lucky you, because it's an exceptional film from a previous Reel Rock. Follow along as American climber Margo Hayes attempts to overcome two of the most revered climbs in the world – La Rambla in Spain and Biographie in France. Hayes is an absolute crusher—watch her attempt to make history. 
Learn more about making the most of National Camp at Home Day here. Collection 2019 Sale 70% Off Title for image