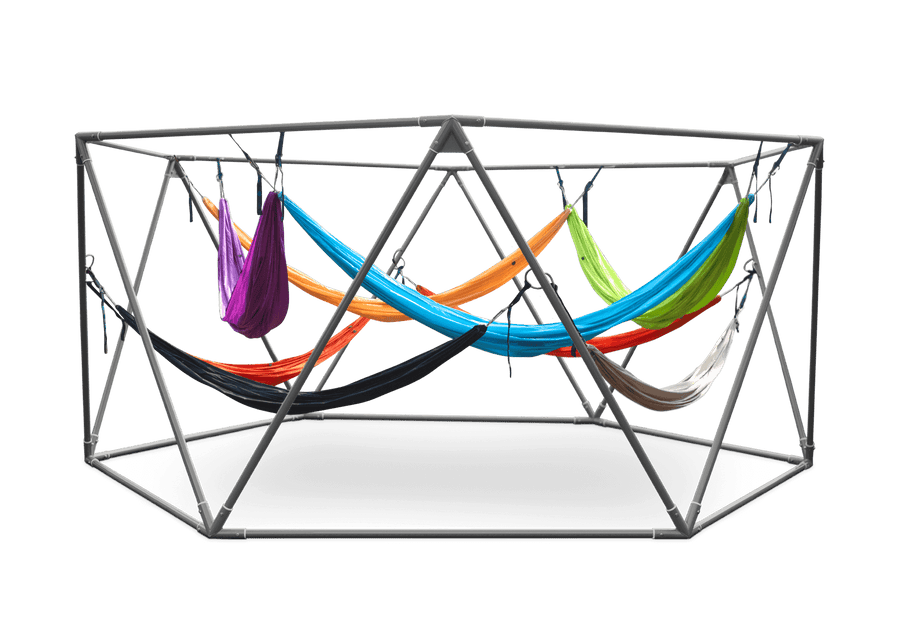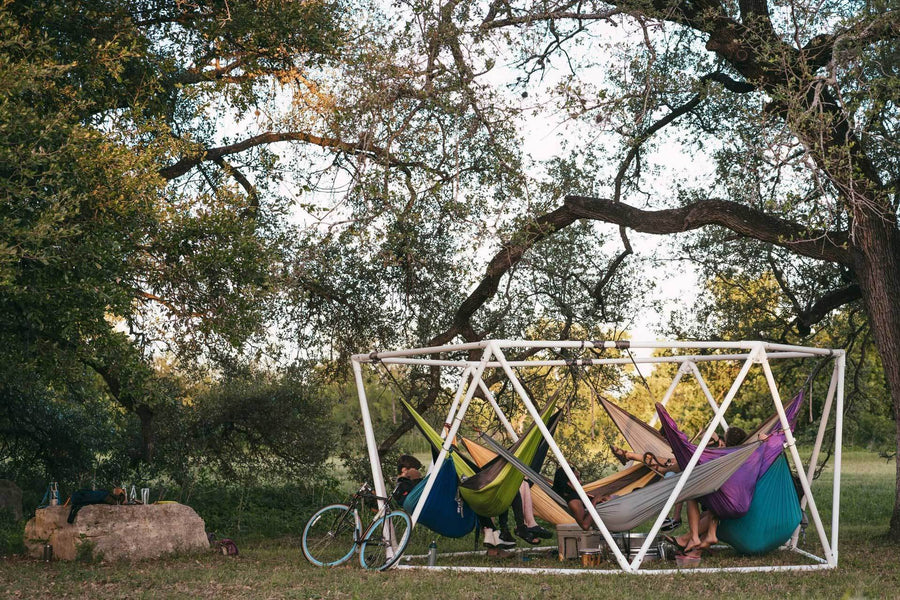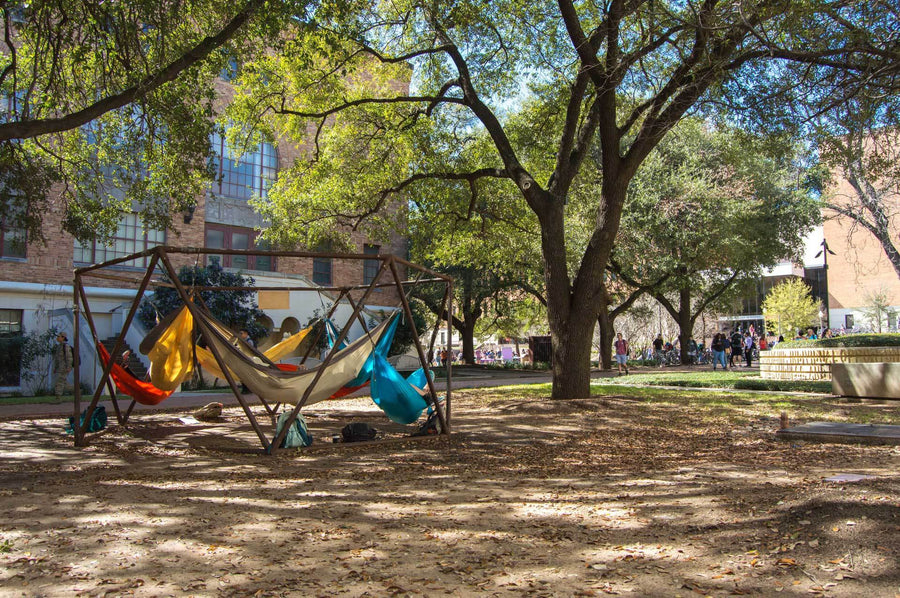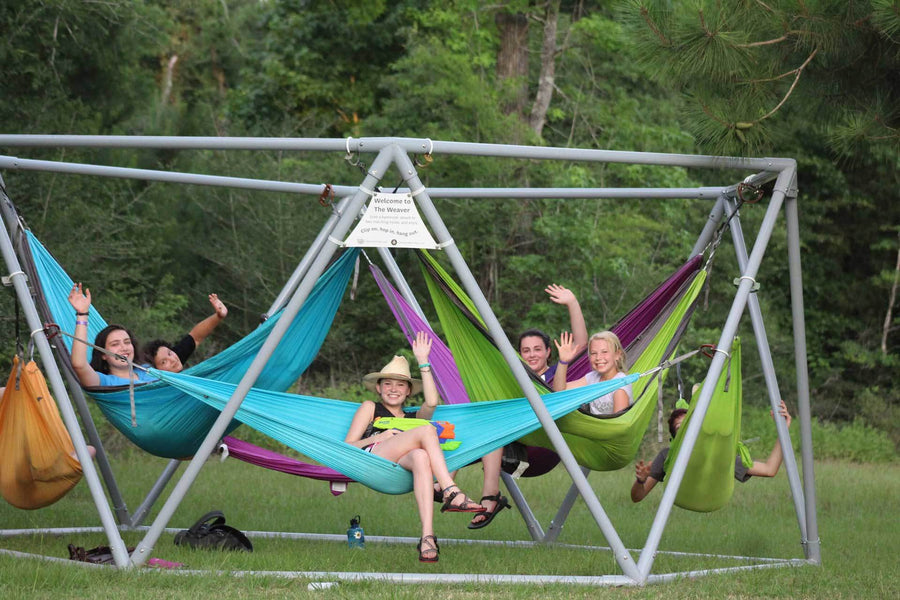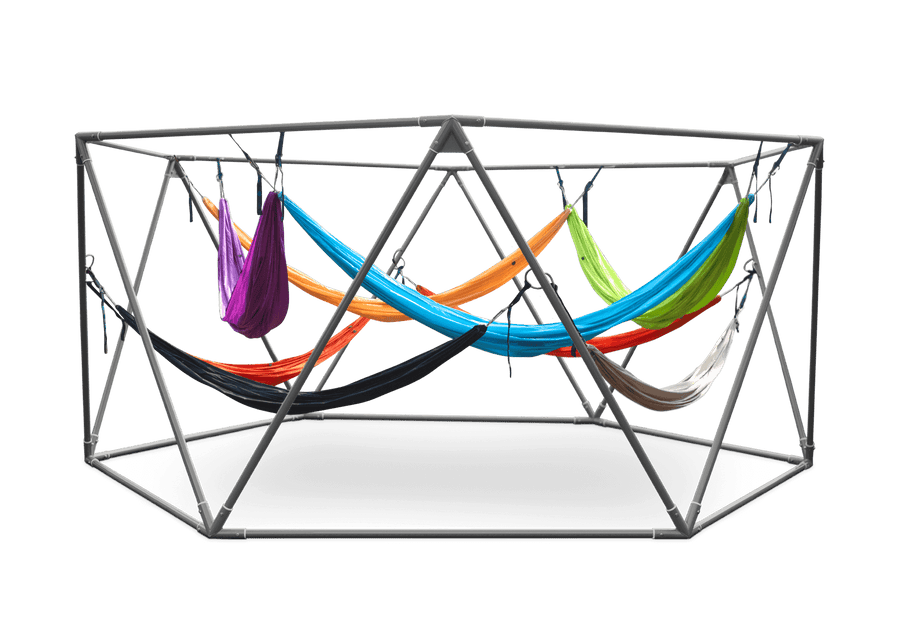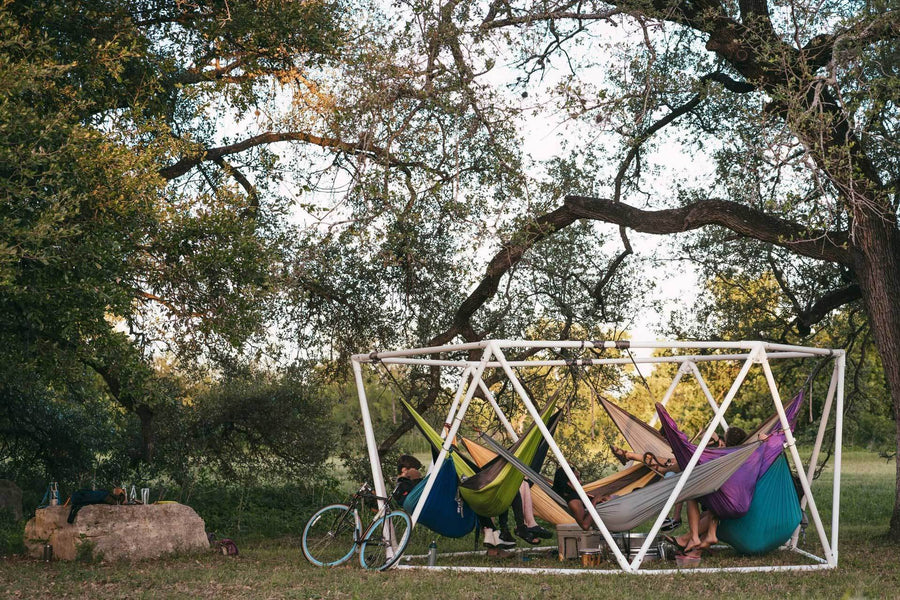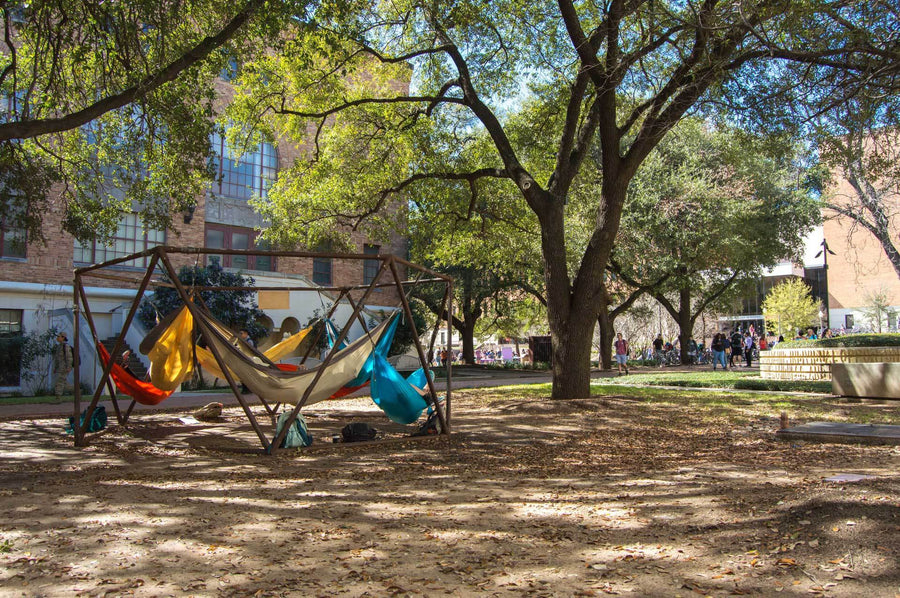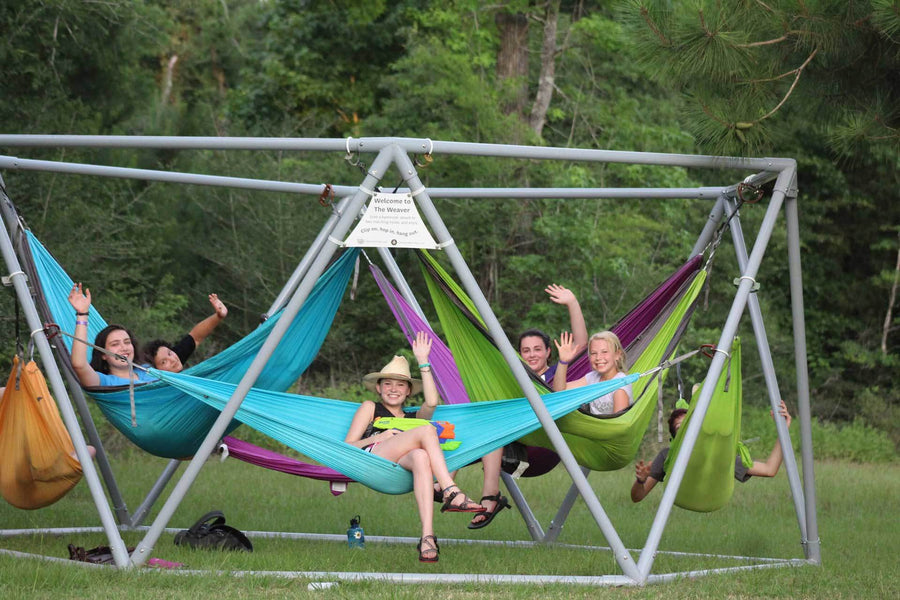 Weaver
Community Hammock Stand
Bring everyone together with the Weaver hammock stand, a hive to hang back and relax with your friends and family.
Holds up to 8 hammocks/16 people
Interchangeable parts for easy assembly
Manufactured with steel piping for durability
Hexagonal design for communal feel
Available in multiple colors
Fits 8 Hammocks and 16 People
Holds 500 lbs
per Hammock
Built to Last Outdoors
Completely Customizable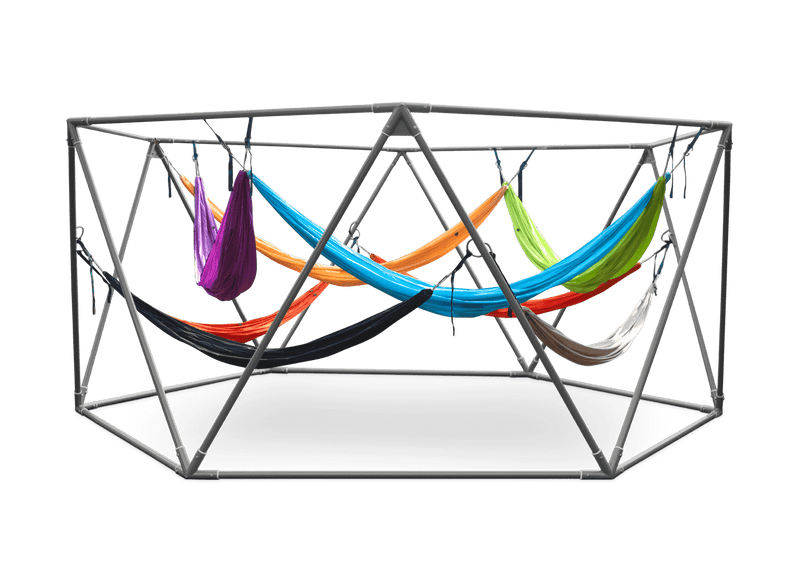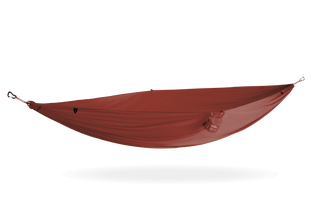 Sale price
$74.95
Regular price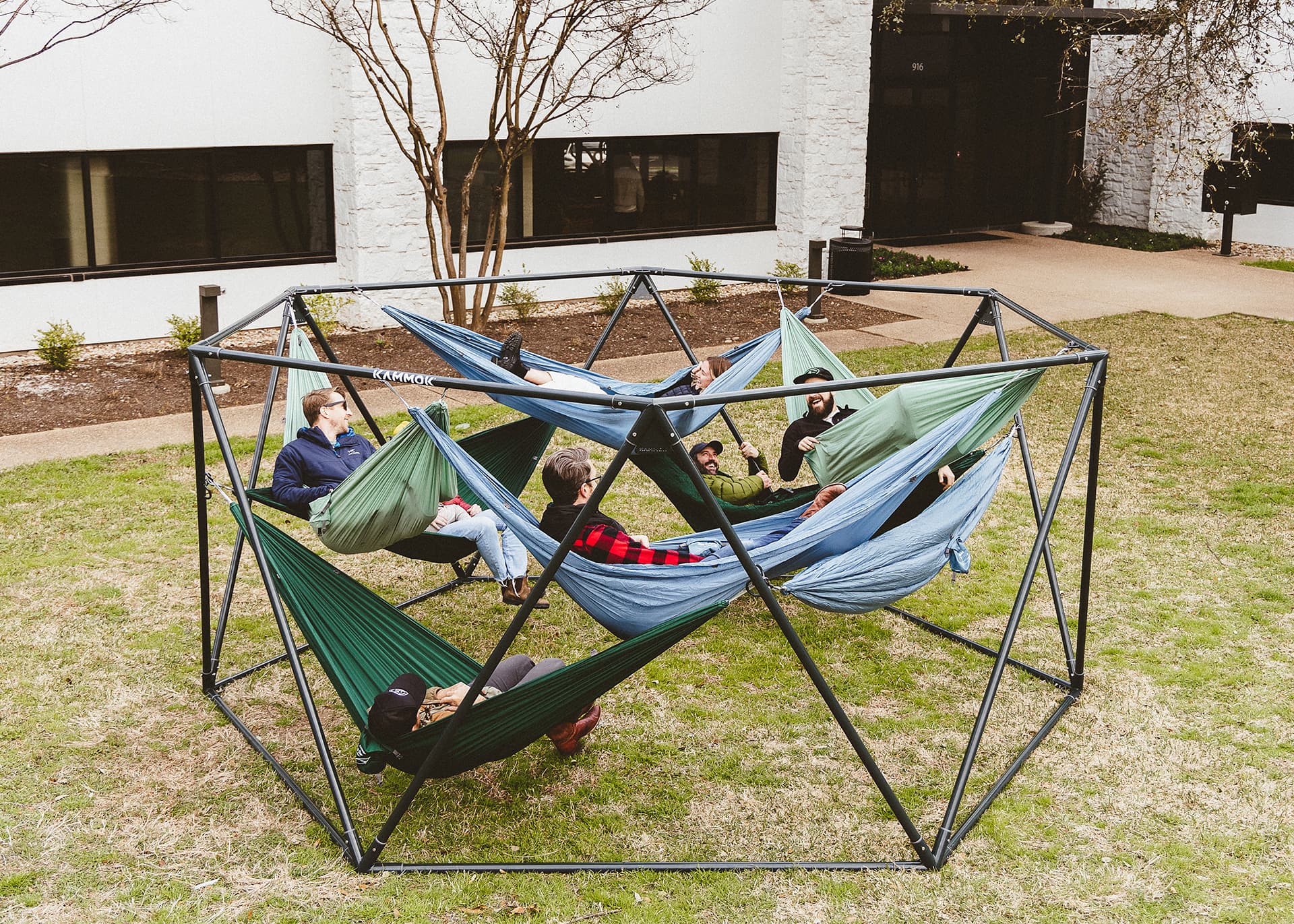 Wellness Benefits
Weaver encourages people to get outside and feel restored with attachment points for 8 hammocks that make setup a breeze.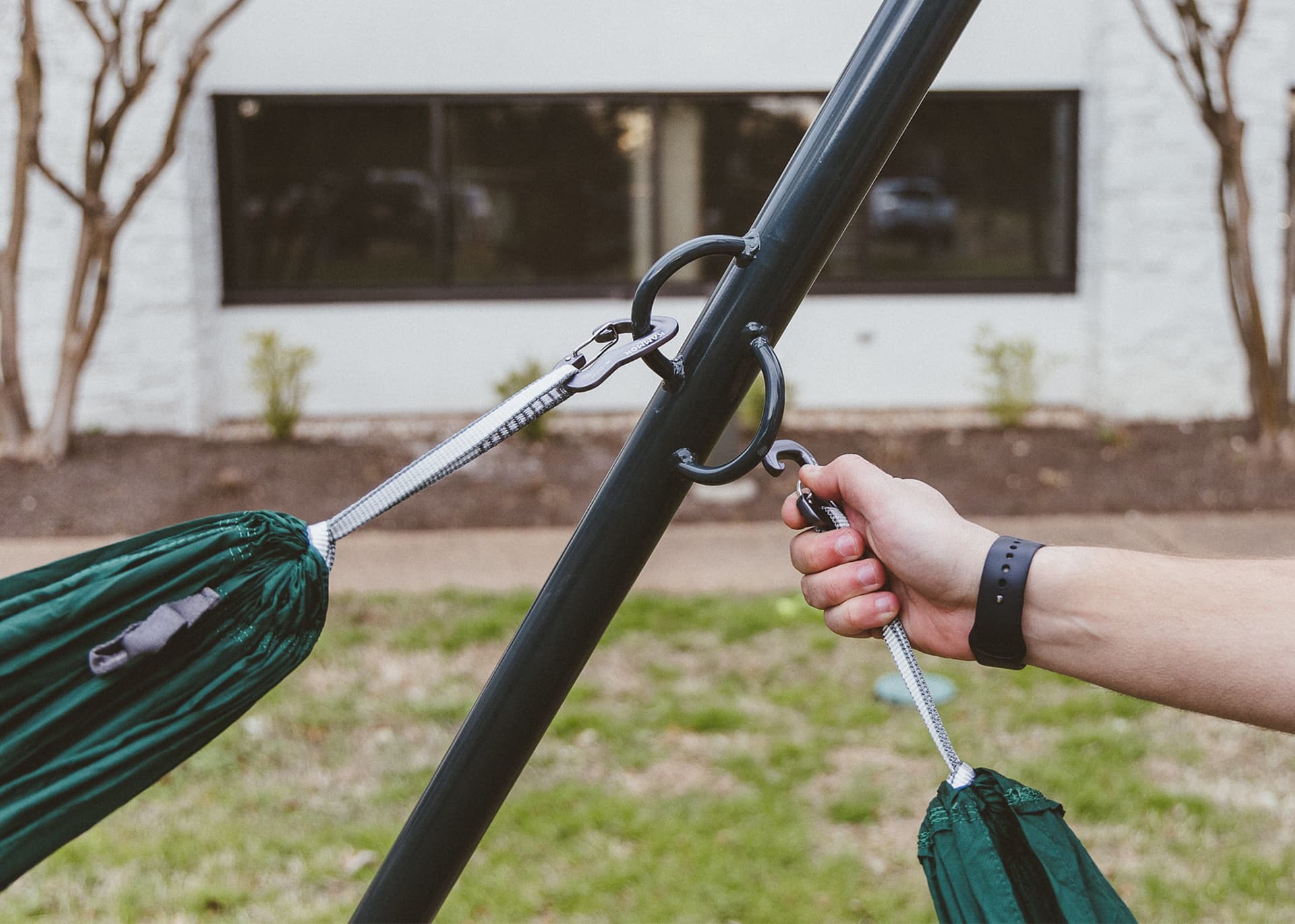 No Trees Harmed
Weaver eliminates the need to hang hammocks from trees, protecting your legacy trees from potential damage.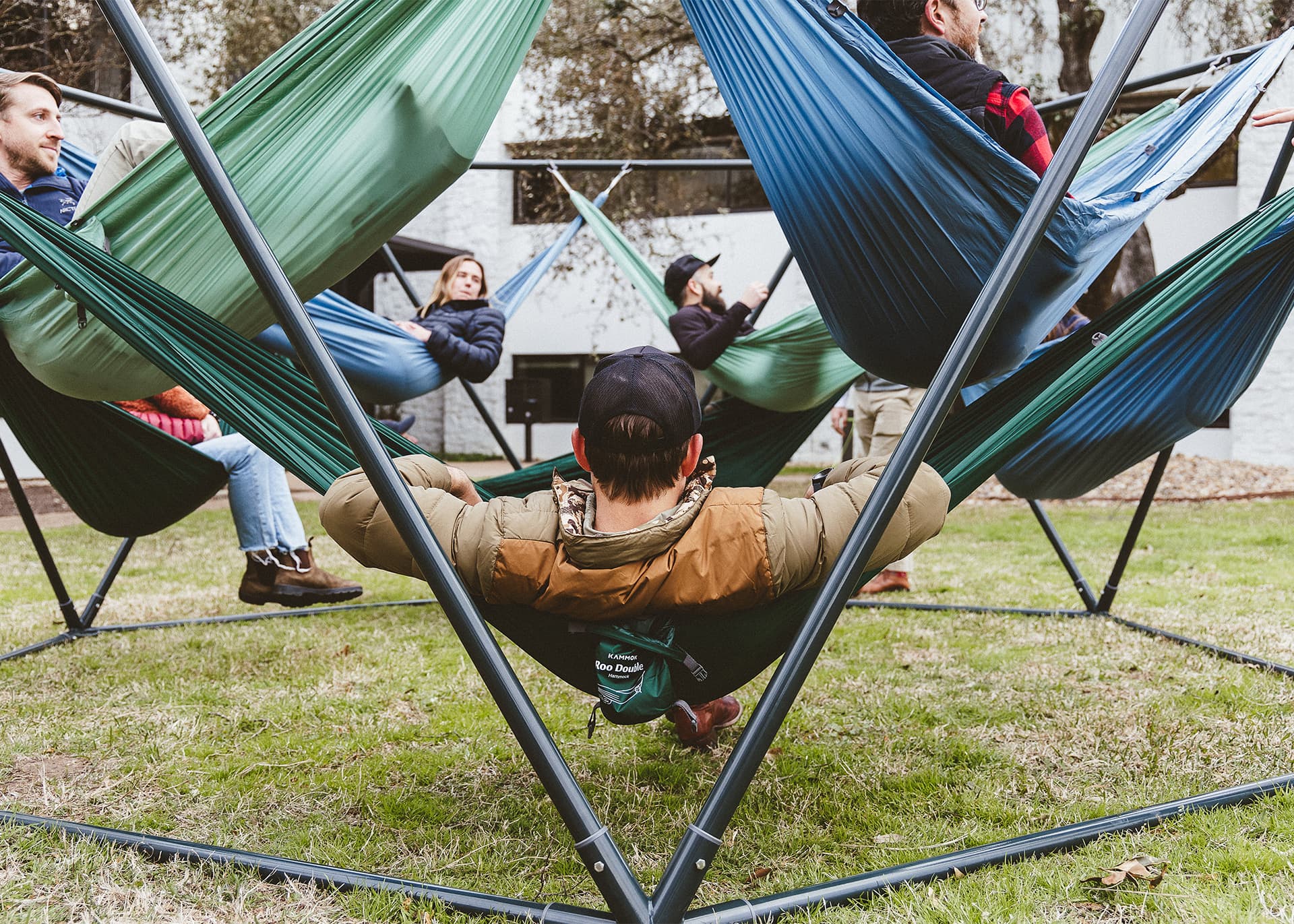 Fits 16 people
Create a central gathering space for students, co-workers, or hotel guests to gather, relax, and enjoy the outdoors.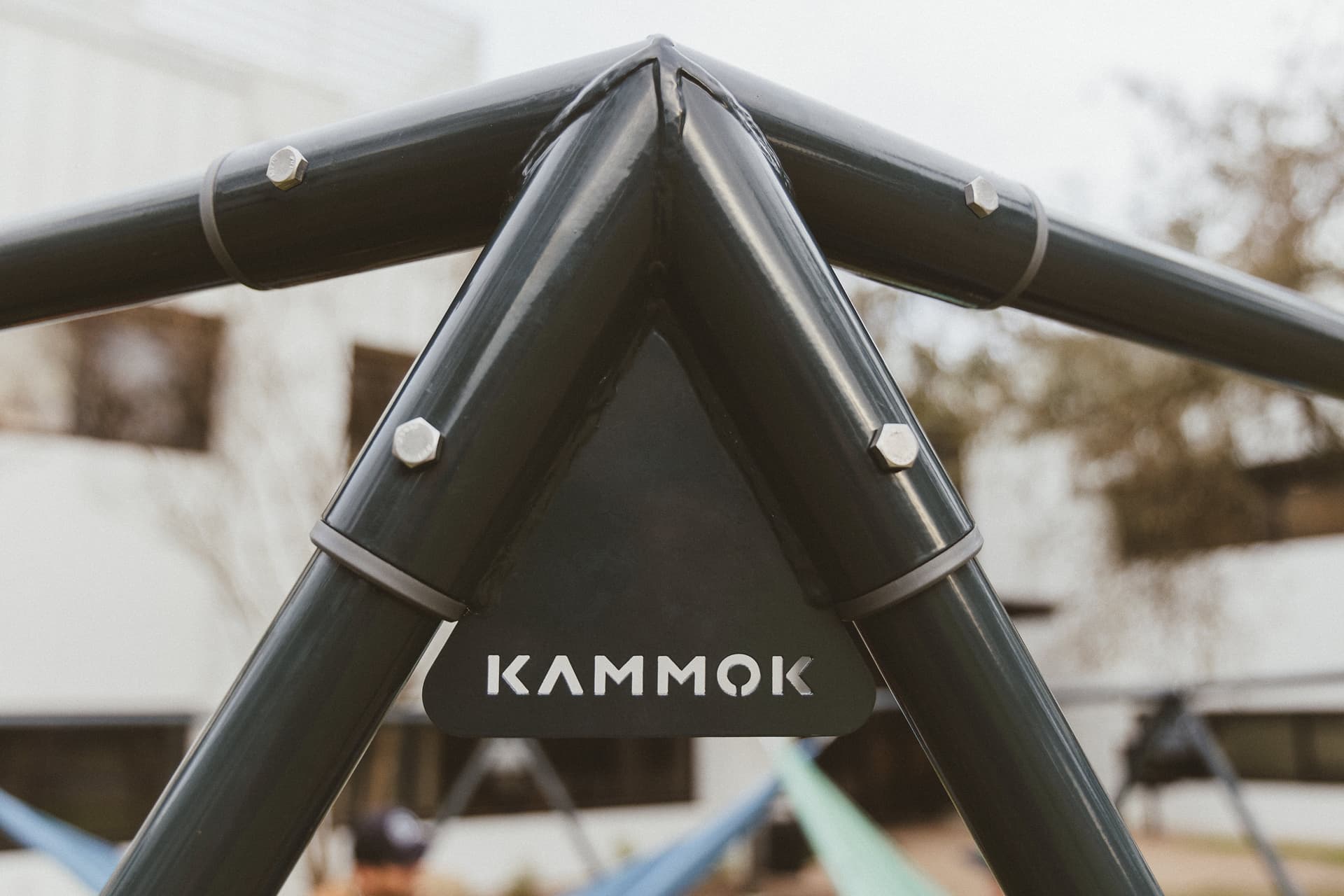 Built to Last Outside
Backed by our Adventure Grade Guarantee, the Weaver is built for a lifetime of outdoor adventure—made of durable powder coated steel with a weight rating of 500 pounds per hammock.
A hammock stand designed to provide you and all your friends with a place for easy conversation and relaxation.
Best Used for
Communal hammock lounging
What's Included
1 x Weaver
1 x Hardware Set
8 x Hammocks
16 x Custom Hammock Straps
1 x Instructional Manual
1 x Safety Sign w/ hardware (Customized upon request)
Dimensions
Unpacked Dimensions
L 13 x W 15 x H 6.5 ft
(L 4 x W 4.6 x H 2 m)
Packed Dimensions
L 83.5 x W 27.5 x H 13.5 in
(L 212.1 x W 69.9 x H 34.4 cm)
Materials
Frame Materials
Steel tubing with a Powder-Coated Finish
Capacity
Connection Point Capacity
500 lbs (226.8 kg) Per Connection Point
Total Weight Capacity
5000 lbs (2268 kg)
Lounge Capacity
8 Hammocks (up to 16 people)
Frequently Asked Questions
How heavy is it?
Fully assembled, the Weaver weighs close to 600 lb (272 kg).
How much weight will it hold?
Each Kammok hammock can hold 500 lb (226.8 kg). The Weaver is designed to support 8 hammocks and will hold 5000 pounds.
What kinds of hammocks work on the Weaver?
Roo Single, Roo Double, and Roo Double XLs are compatible with the Weaver, along with other hammock brands that use a standard carabiner for mounting.
Can you secure it to the ground?
Yes - aftermarket ground anchors can be used to bolt the products to the ground.
Can you leave the hammocks up?
The hammocks are very strong for normal use. They will weather with rain and sun if left outdoors 24/7. We have the Wallaroo hammock sleeve accessory that can be purchased to help with this.
Can you secure the hammocks?
Hammocks can be locked with pad locks or key locks - purchased separately. We do not offer security options at this time.
How durable are the hammocks?
The hammocks are made of a nylon and should be taken down when not in use. If kept up 24/7 then we recommend daily monitoring of hammocks for safety. Hammocks will need to be replaced if holes/tears appear.
Why doesn't it have a table?
If you are looking for a hammock stand with a central table, we would recommend our 3-person Baya hammock stand.
How easy it is to set up?
The Weaver will take about 30 minutes to one hour to assemble with two individuals. With the provided instructions, anyone able to carry roughly 20 lb should be able to manage it.
If only one person is using the hammock whats the integrity of the structure with uneven weight distribution?
There are no structural concerns with having the stand unevenly weighted as long as the total weight is kept within the recommended 500 lb (226.8 kg) per hammock rating.
How does it get delivered?
The Weaver stand will be delivered in a wooden crate (L 83.5 x W 27.5 x H 13.5 in) via LTL shipment. If you require a lift gate for delivery, please specify that with our team when you place the order. Your hammocks will be delivered separately in a cardboard box.
Is it easy for older people to get in and out of?
The Weaver is designed to work for people of all ages, however, it is up to individual users to determine if they feel safe enough to use it.