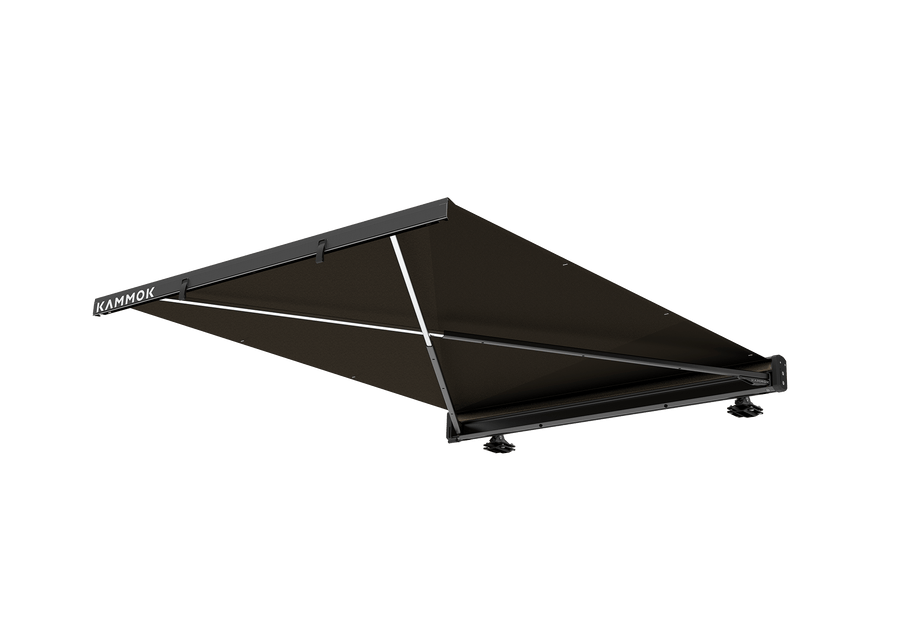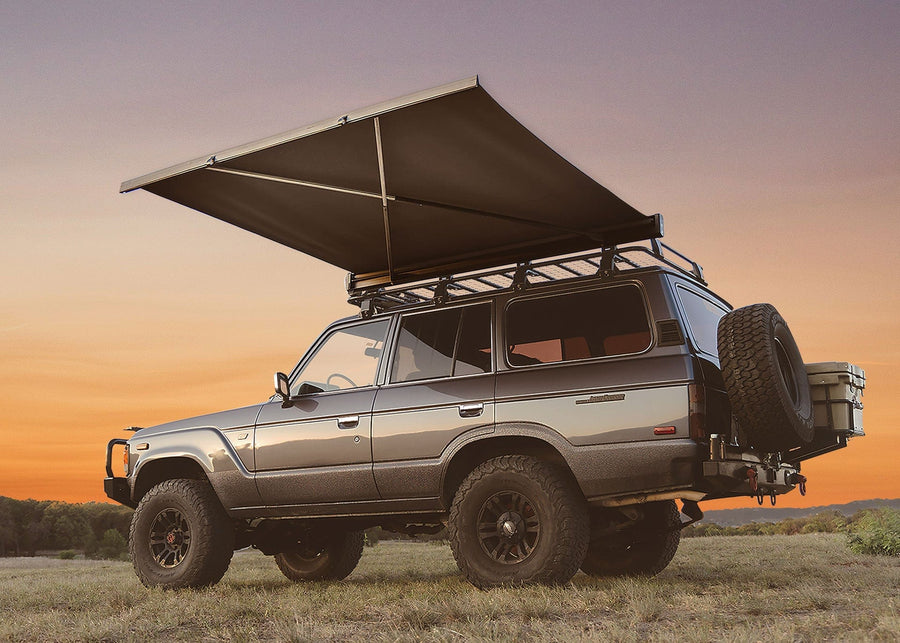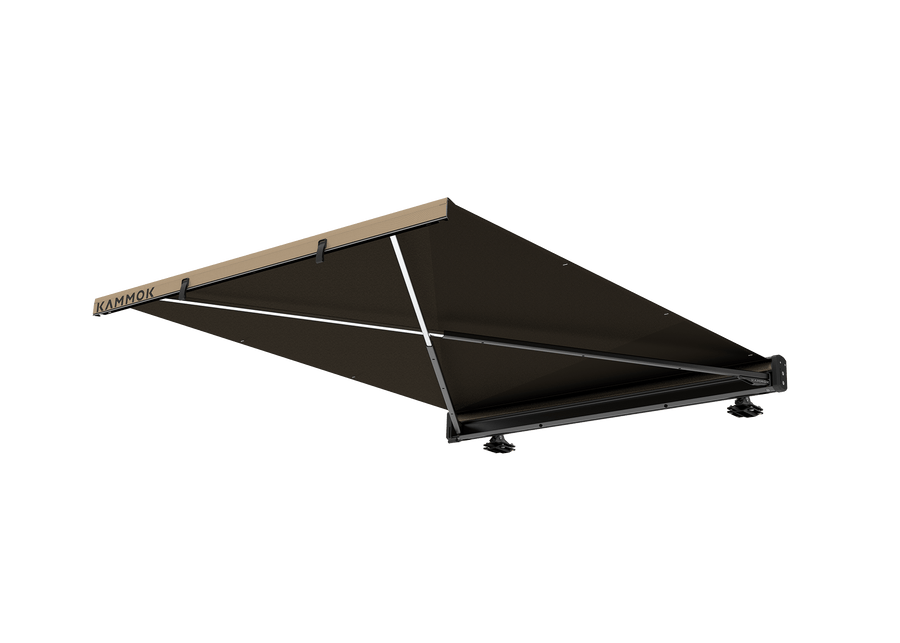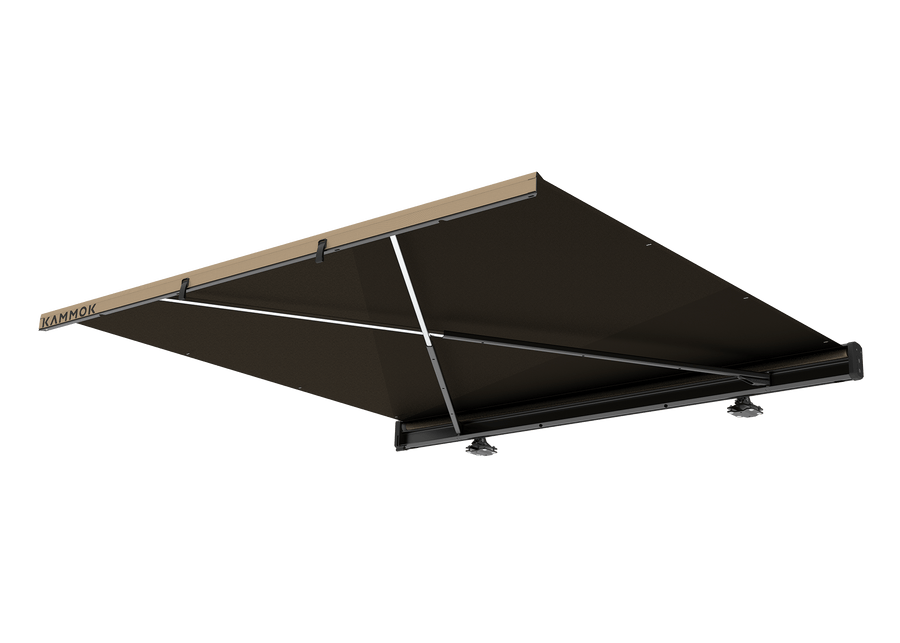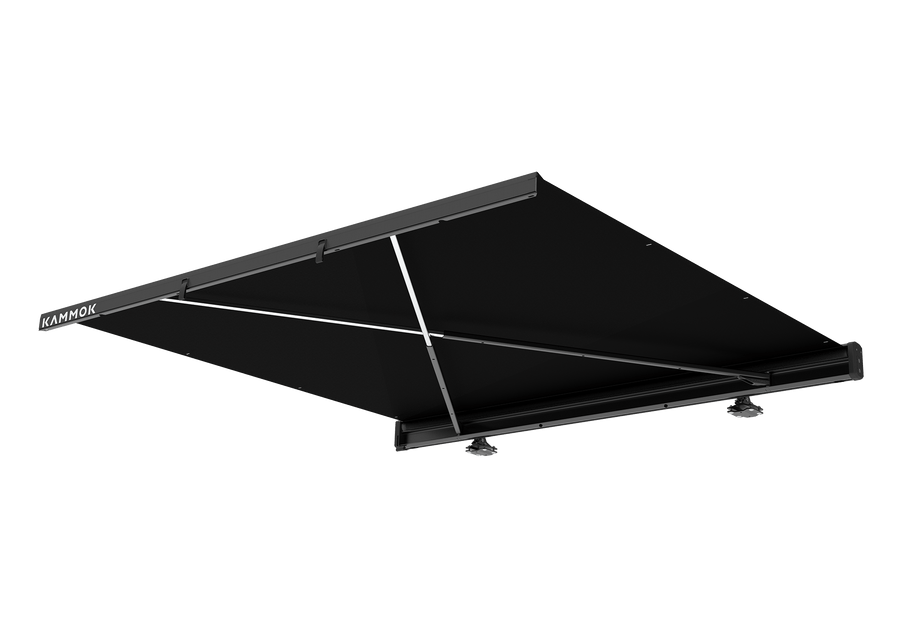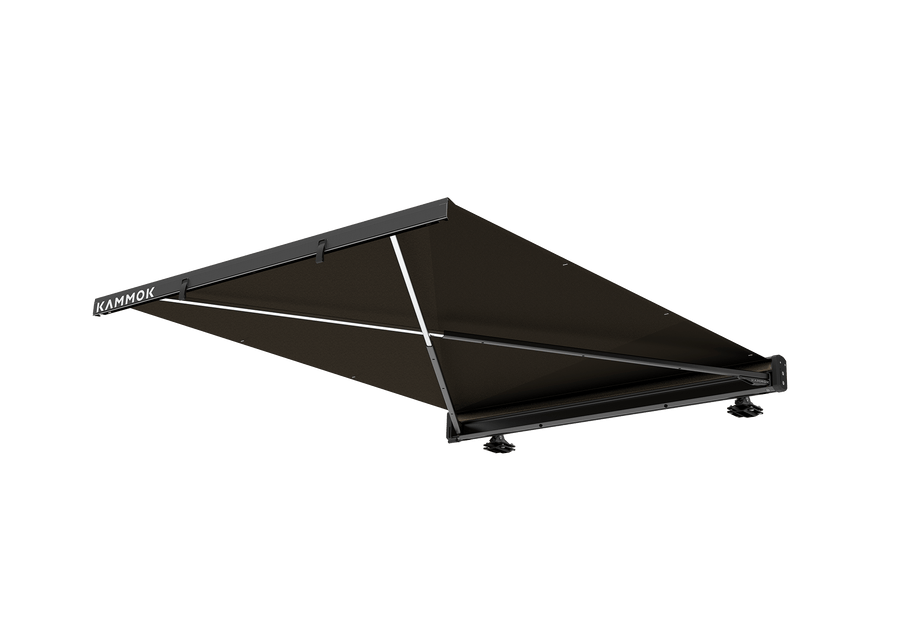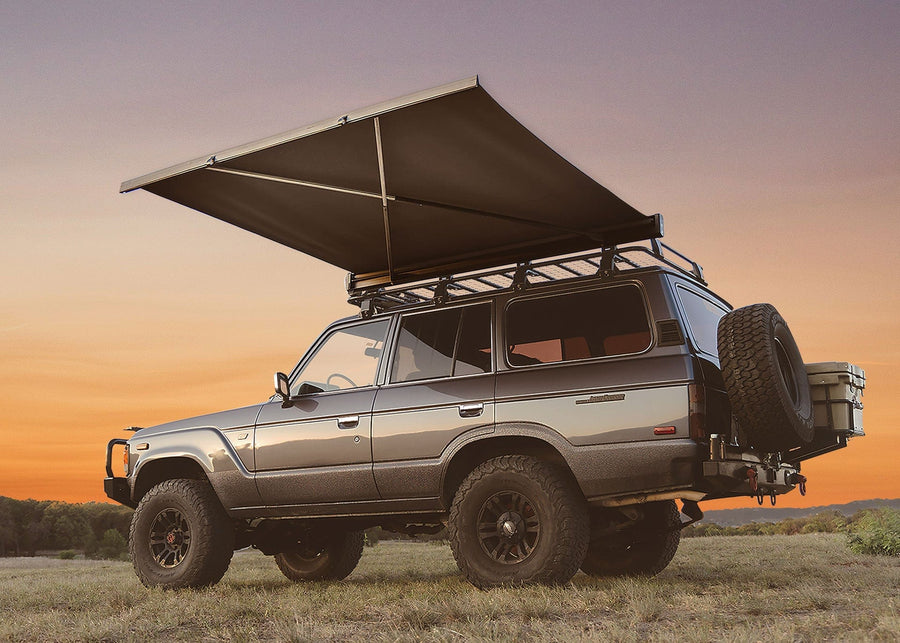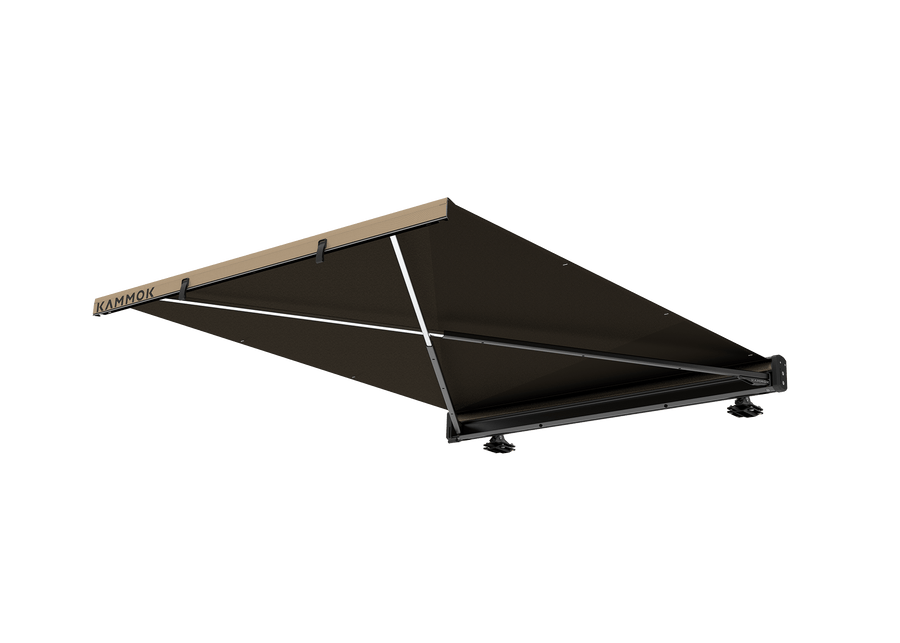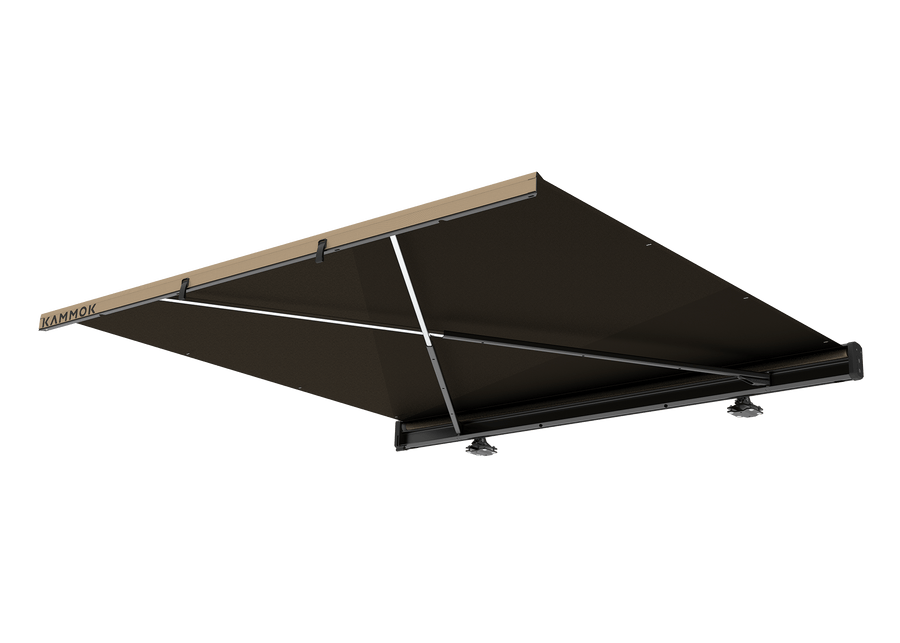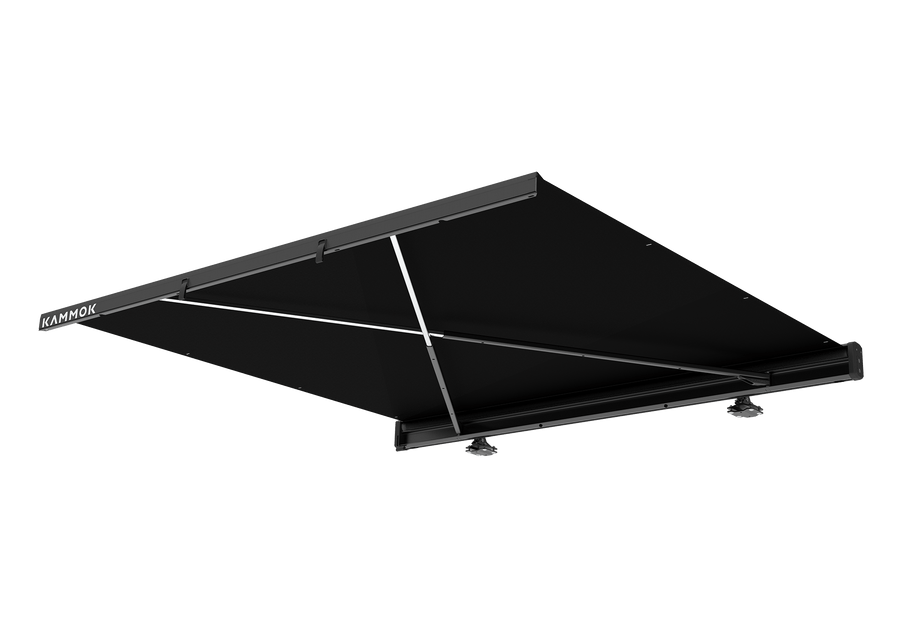 Sale price
$849.95
Regular price
The only awning with a three-second deployment, so you spend less time setting up and more time enjoying the outdoors. Mounting hardware included.
Deployed at lightning-fast speed, the Crosswing is a complete evolution in car awning shelters. With a quick pull, you can have immediate shade from the sun and protection from rain.
Three-Second Deployment
No Supports Required
All-Weather Durability
Adjustable Coverage
Never ask yourself if shelter setup is worth it. Whether you're looking for five minutes of shade to unload your groceries or hours of shelter during an extended overlanding trip, Crosswing checks every box and more.
Shelter in just three seconds—Crosswing's lightning-fast deployment makes it the awning you'll actually use.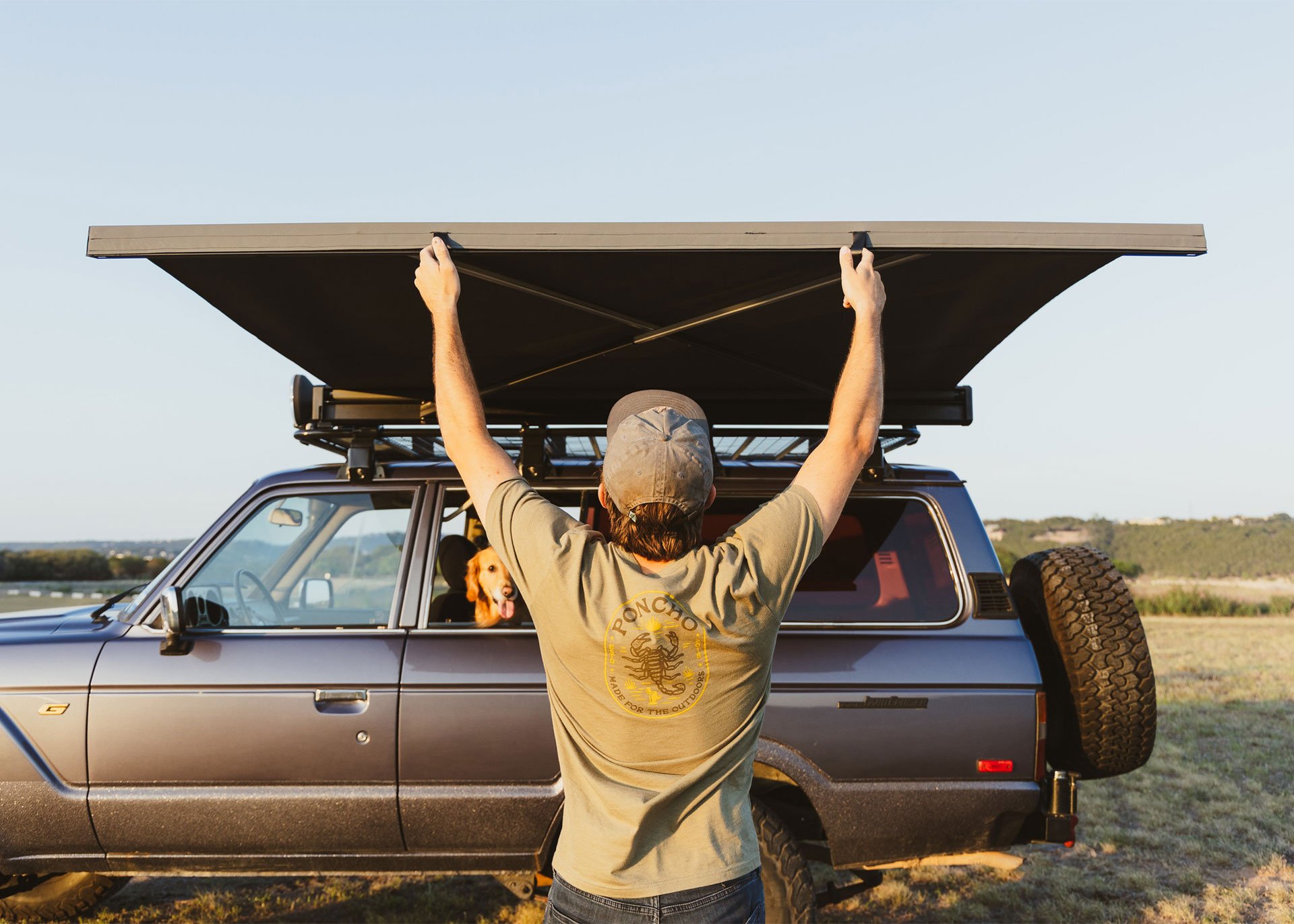 A three-second setup allows for immediate relief from the elements.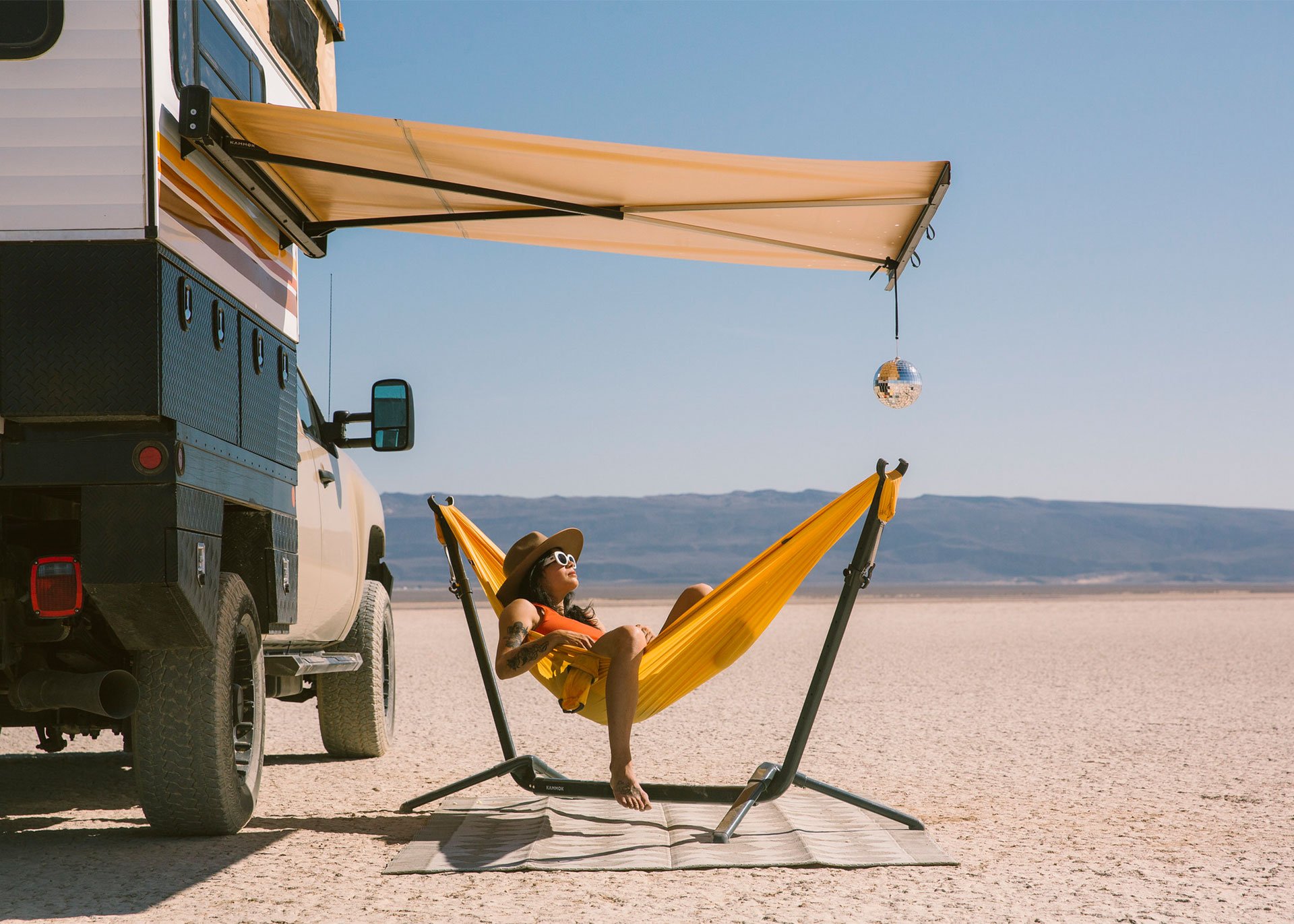 The cantilevered design eliminates the need for flimsy support legs that get in the way of camp.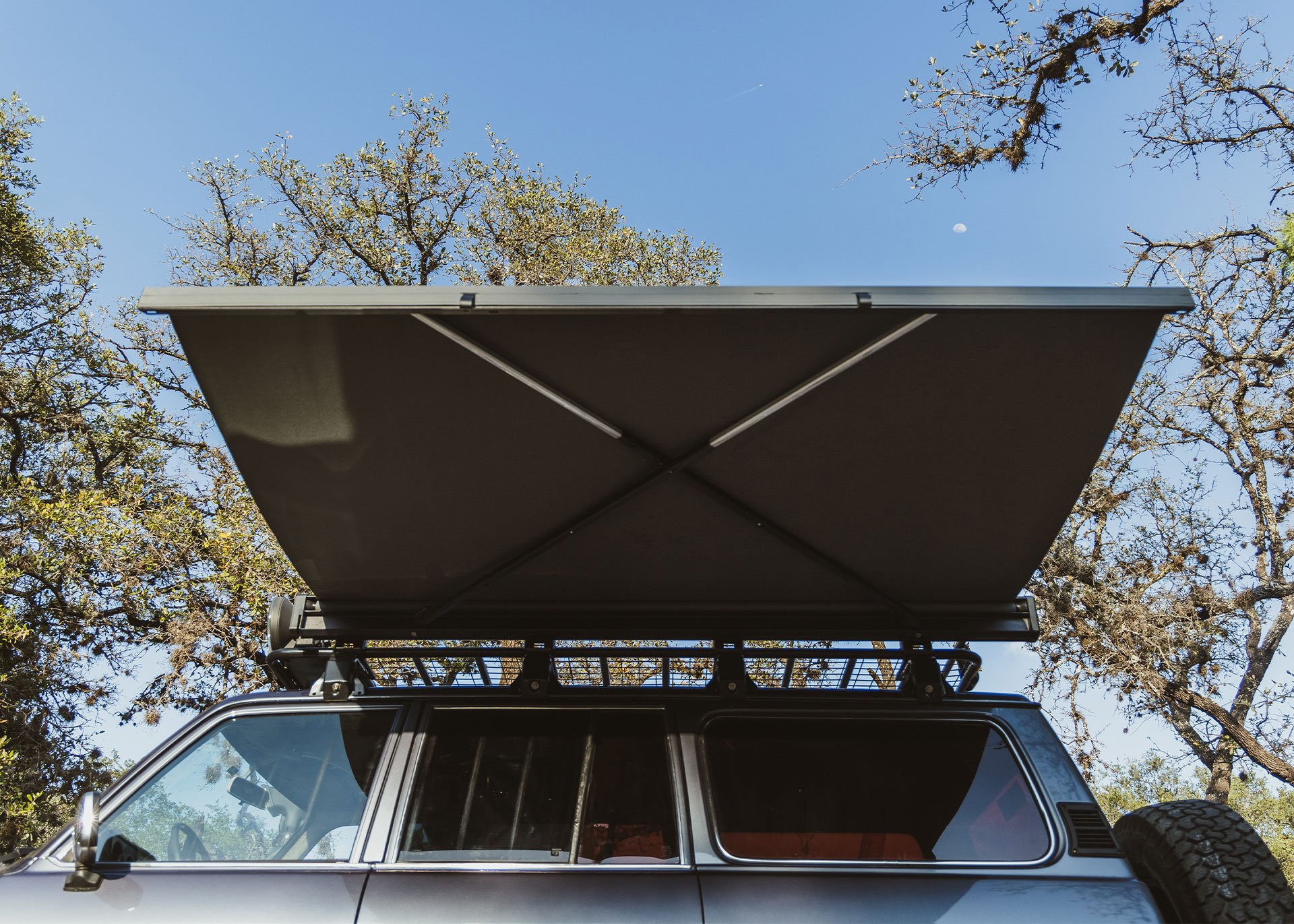 Crosswing deploys to 3 ft, 4.9 ft, and 6.5 ft, allowing for adjustable coverage.
The Pronto Latch™ allows you to quickly add tension to the fabric and lock the awning in place.
Durable, Bagless Housing
A bag-free design allows for lightning-fast setup at a moment's notice, while the tough-as-nails aluminum housing prevents rust for a lifetime of adventure.
UV and Mold Resistant Canopy
Our VeloX™ 600D PVC Coated Polyester fabric ensures long-lasting protection even after hundreds of deployments.
Stands Up to the Elements
Crosswing's unique X-Frame gives it the necessary support for heavy rains and can withstand winds up to 25 mph.
Completely Customizable
Endlessly adaptable to your lifestyle, Crosswing features a t-slot rail that runs the full length of the aluminum body—perfect for attaching third-party and future Kammok accessories.
Tailored for You
The VeloX™ polyester fabric can be easily replaced when you decide it's time for a new look.
Mounting Hardware Included
One Talon Mount Kit is included with each Crosswing, making it easy to mount to a wide variety of roof racks including aero bars, round bars, and roof rack systems with compatible t-slots.
5 Ft:
Included
Crosswing; Car Awning
1 × 5' fully assembled awning
1 × set of mounting hardware, Extra T Slot hardware, user manual, installation tools
5 Ft:
Dimensions
Closed Dimensions
L 64" x W 3" x H 5.7"
Shade Dimensions
L 78" x W 60" (All Deployed lengths 35.5in, 58.5in, 77.5in) 32.5 Sq. ft fully deployed.
5 Ft:
Weight
Product Weight
38 lbs. (Mounting hardware not included)
5 Ft:
Materials
Fabric Material
8oz PU Coated Polyester W/UV resistance
Case Material
Injection molded Nylon OR ABS plastics w/ UV resistance
6061 Aluminum Extrusion and swing arms with powder coat or anodized finish
Stainless Steel No-rust mechanical components
5 Ft:
Awning Operating System
Manual / Spring Tensioned
5 Ft:
Deploy & Retract Time
3 seconds
5 Ft:
Additional Specs
Mounting Hardware
Powder Coated Hardened Steel
Single person mounting
Mounting hardware compatible with most roof racks
Frequently Asked Questions
What roof racks are compatible with the Crosswing?
More information to come, but feel free to reach out to us with specific questions on the compatibility of your roof rack.
Can I mount directly on my car's roof rails?
No. You must have cross bars on your roof rack in order to install the Crosswing.
What if I don't have crossbars?
You will need to install crossbars on your car in order to be compatible with the Crosswing.
What is the difference between the 5' and 7' awning?
The only difference between the Crosswing 5' and 7' is the length. The 5' Crosswing takes up 5 feet of length on top of your car, while the 7' Crosswing takes 7 feet of length on top of your car.
What are all the components included with the purchase of a Crosswing?
Crosswing 5': 1 5' fully assembled awning, 1 set of mounting hardware, Extra T Slot hardware, user manual, installation tools.
Crosswing 7': 1 7' fully assembled awning, 1 set of mounting hardware, Extra T Slot hardware, user manual, installation tools.
How does the Crosswing hold up in the wind?
The Crosswing is not recommended to be open in winds over 25 mph.
How does the Crosswing do in the rain? Is it weatherproof? Will it rust?
The Crosswing awning material is waterproof and will not rust. We do recommend packing up your awning if winds start to exceed 20-25 mph. The awning can withstand a light dusting of snow, but is not recommended to be open in heavy snow!
Can I adjust the awning's angle?
The angle can be adjusted to three set positions during on-vehicle installation. Neutral (horizontal to ground), Up 12.5 degrees or down 12.5 degrees.
Can I hang things from the awning?
No. We do not recommend hanging anything from your awning when deployed, with the exception of lightweight tarps or screens. Heavier objects, up to 10 lbs can be mounted on the main body.
Can I leave it open overnight?
Yes! You can leave the Crosswing awning open overnight.
Can you drive with the Crosswing awning out?
No! We suggest that you don't drive with the awning out, but the Crosswing is safe to drive with on top of your car when the awning is packed away.
How do I open and close the awning? How do you lock the awning in place?
To open the awning, set the locking mechanism to unlock, pull the two tabs from the front of the Crosswind until you hear two clicks. Then use the locking mechanism to ratchet out the tension. Once the awning is sufficiently tensioned, set the locking mechanism to the lock position.
To close the awning, set the locking mechanism to the unlock, pull out the awning about 4 inches and allow the tension to pull the awning back in as you guide it in straight. Then set the locking mechanism to lock and button up the tabs.
There is a T-slot on the bottom of the Crosswing, what can I use that for?
That T-slot can be used for accessories no more than 10lbs. Do not use it for load bearing or anything exceeding 10lbs.
Can I keep the Crosswing mounted when taking it through a car wash?
No, we recommend that if you are going through a car wash that you take the Crosswing off. If you are just washing your vehicle by hand, you can keep it mounted on your vehicle.