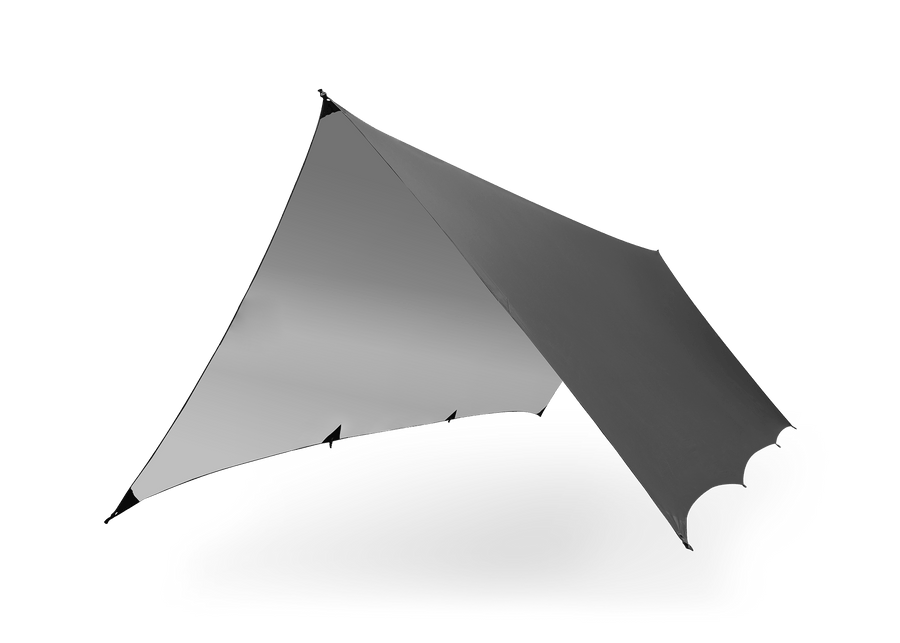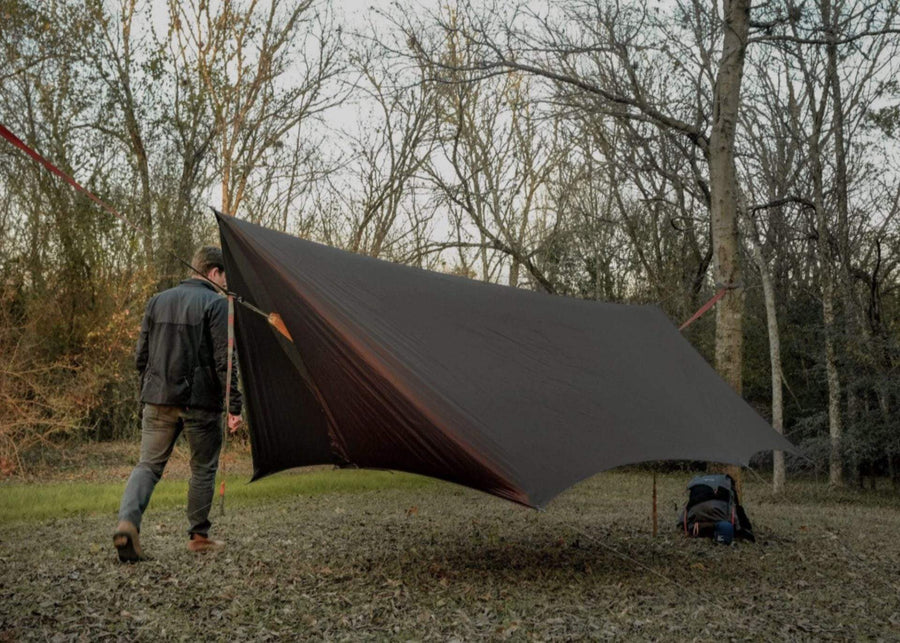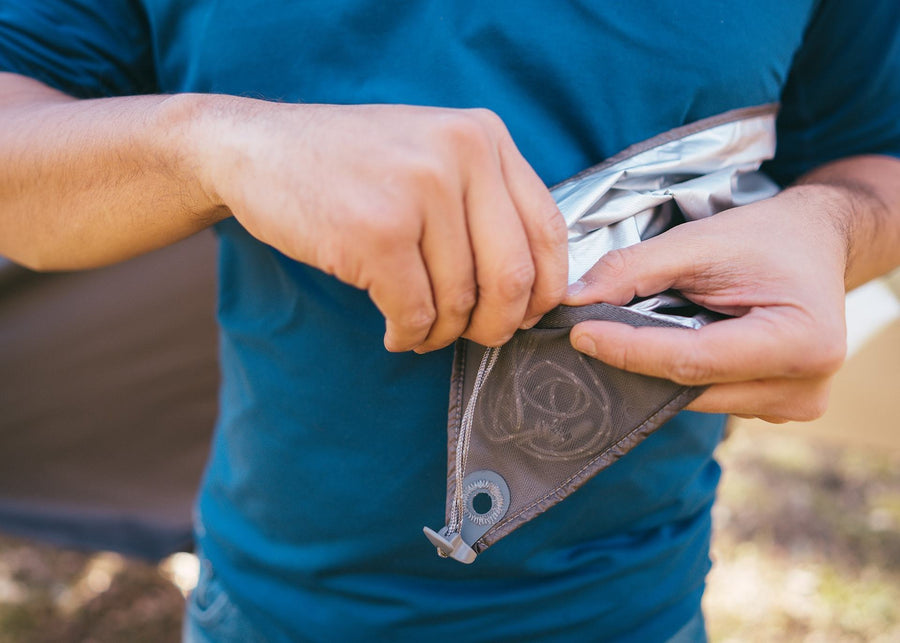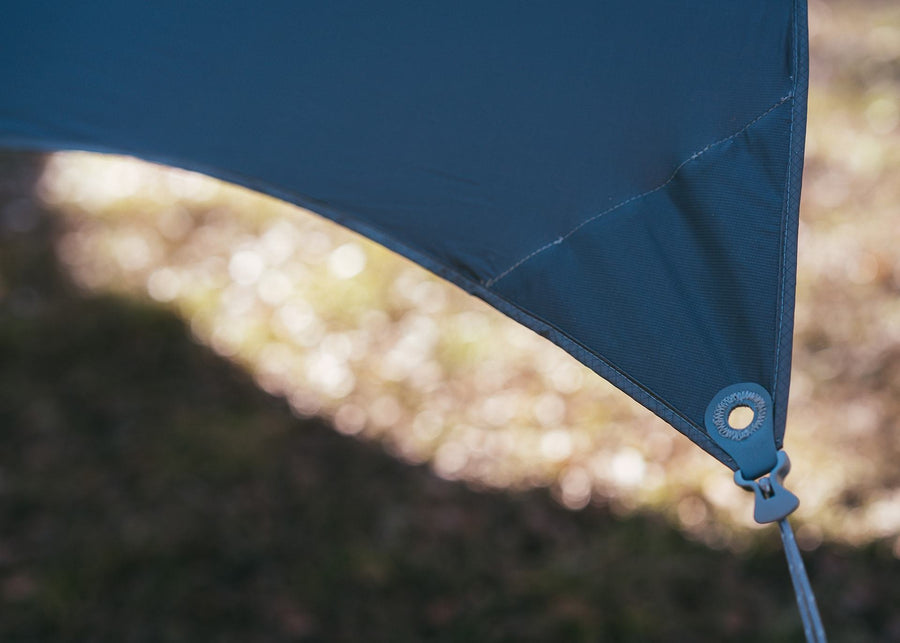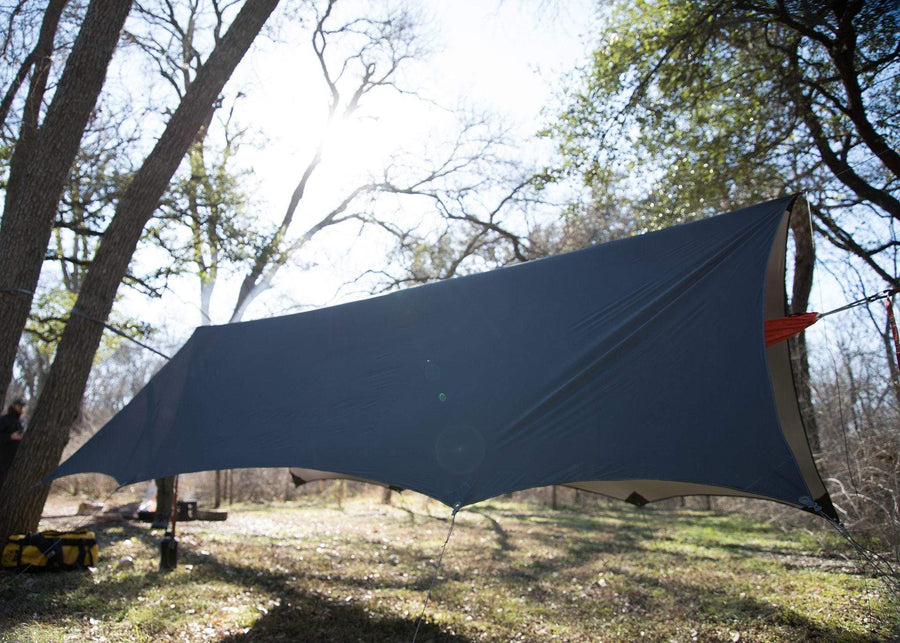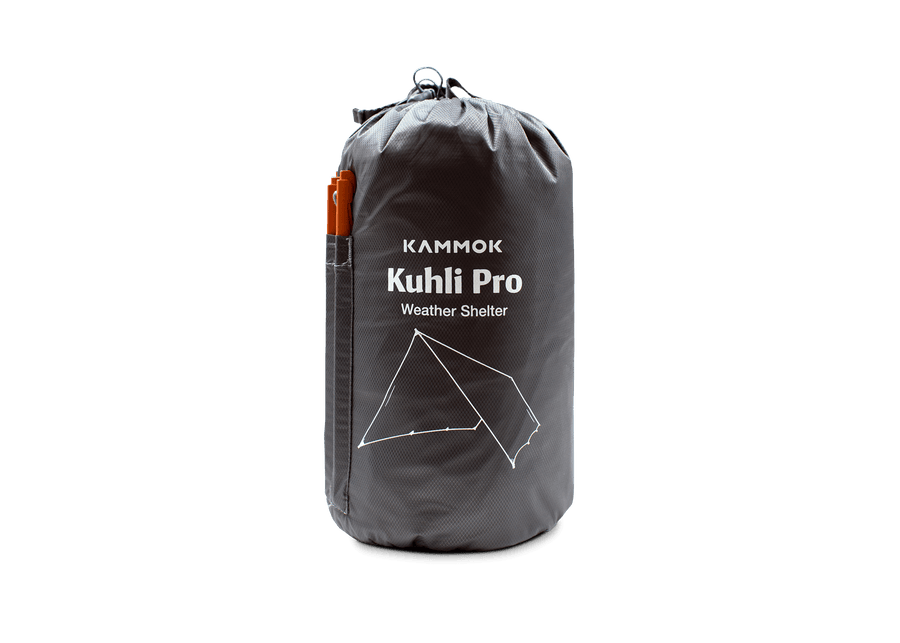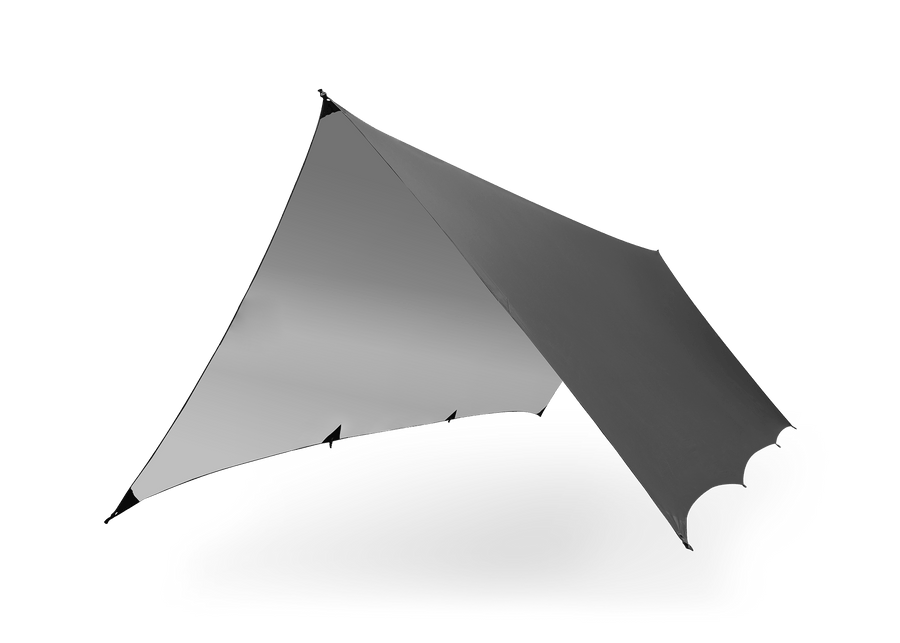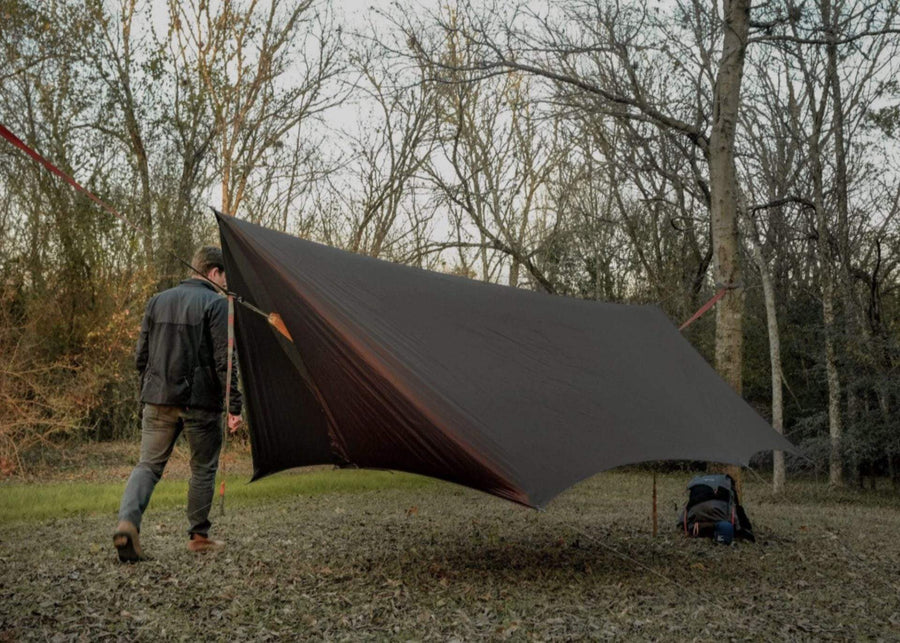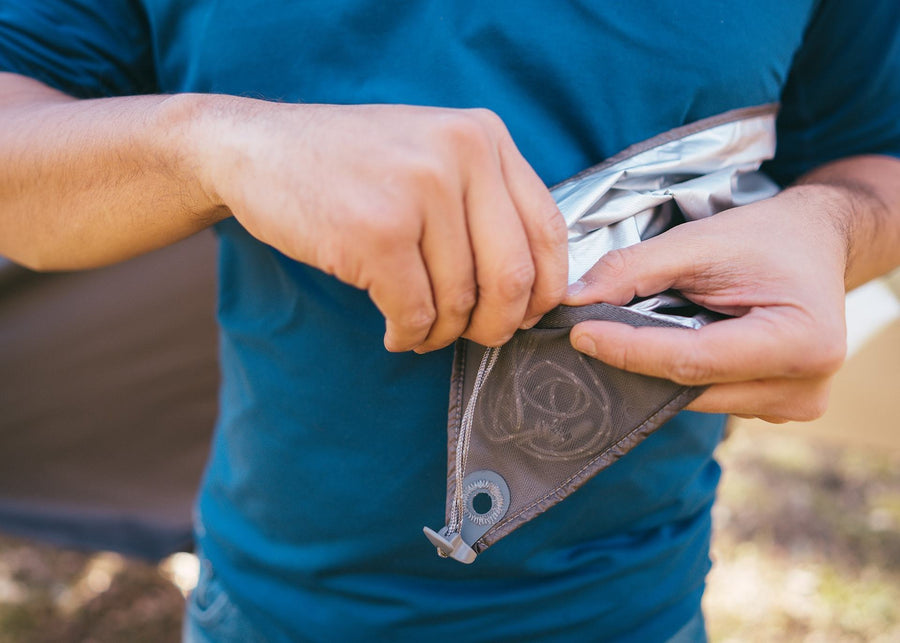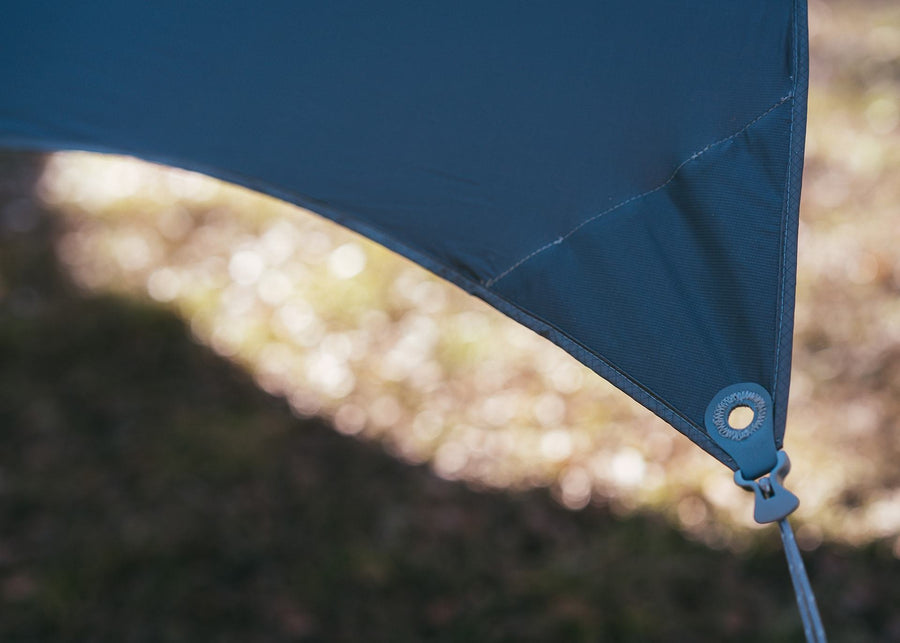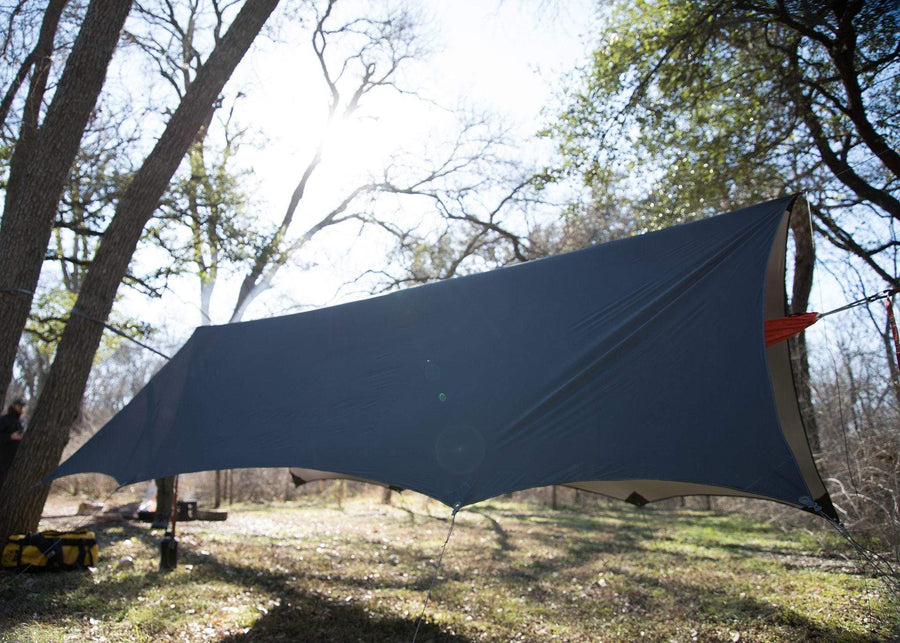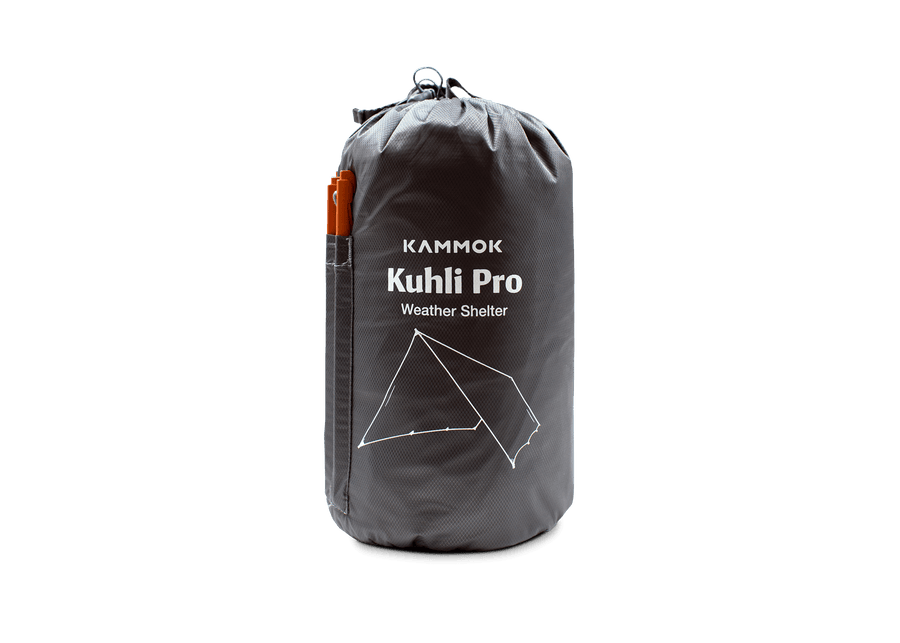 Kuhli Pro
Weather shelter
Sale price
$199.95
Regular price
From dry, extreme temperatures to wet, cold nights, the ultra-versatile Kuhli Pro camping tarp protects against extreme and unpredictable weather conditions. With 10 Hypalon reinforced guyout points and a knotless design, the Kuhli Pro offers unmatched adaptability in the wildest terrains.
Limitless
Setup Modes
Knotless
Setup
All-weather
Design
Durable
Materials
The Kuhli Pro protects against extreme and unpredictable weather conditions with a heat reflective interior, and toggle storm doors.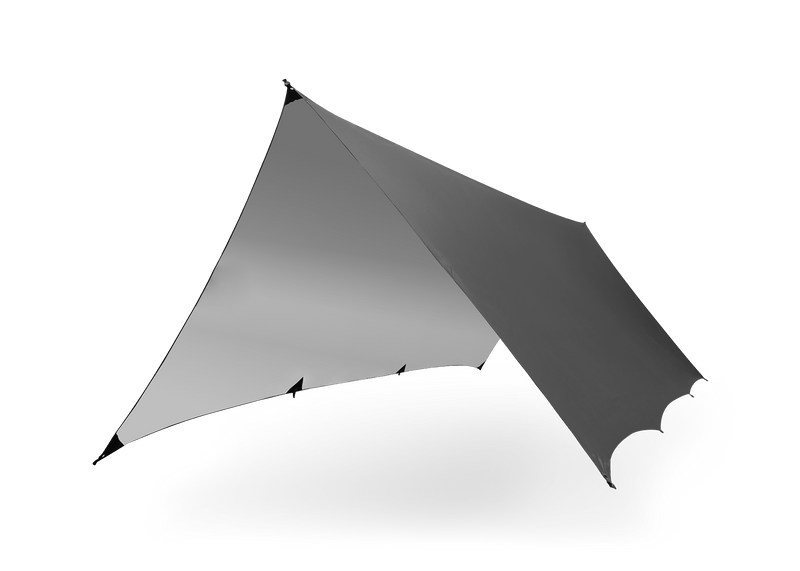 Sale price
$199.95
Regular price
Sale price
$84.95
Regular price
Designed for the extreme
The Kuhli Pro features a heat-reflective interior that returns warmth to your campsite on cold nights, create a cozy shelter to trap heat while hammock camping. On blistering hot days, set up shelter on the trail to escape from the afternoon sun, reverse the camping tarp to deflect burning rays.
Weatherproof protection
An essential piece of gear for the harshest weather, the Kuhli Pro backpacking tarp is constructed with our Amphibiskin™ fabric, Sil/PU and DWR coated with seam seals shield from prevailing rain and snow. Hypalon™ anchors reinforce guyouts to sustain high winds and inclement weather.
Knotless set-up
The Kuhli Pro offers a multitude of pitch configurations as a complete ground-to-air shelter accompanied by a knotless design, the Kuhli Pro features an effortless setup. Create the optimal peak height with line-lock and tensioners to suspend the Kuhli Pro above you. Use the 10 reinforced guyout points, stakes, and trekking poles to shape the backpacking tarp for ideal coverage.
Toggled storm doors
Feel protected from every angle by staking out the middle guyouts and folding in the four corners of the tarp. Use the cord, toggles, and hypalon reinforcements at the corners of your tarp to quickly connect and disconnect each storm door.
Included
Kuhli
1 x Kuhli Pro camping tarp
8 x Stakes
10 x Guylines
2 x Ridge line cords
1 x Stuff sack
Best Used for
Basecamp hammock camping
Dimensions
Unpacked Dimensions
L 144 in x W 108 in
L 365.7 x W 274.3 cm
Packed Dimensions
L 4.5 x W 4.5 x H 8 in
L 11.4 x W 11.4 x H 20.3 cm
Weight
Total Packed Weight
26 oz / 737 g
Component Weights
Tarp - 21.8 oz
Cord - 3.2 oz
Stakes - 3.2 oz
Stuff Sack - 0.8 oz
Capacity
Recreational Capacity
1-7 people
Materials
Product Material
Amphibiskin™ 15D diamond ripstop nylon with Sil/PU + DWR waterproofing
Stuff Sack Material
Diamond Shell™ 40D diamond ripstop nylon with Sil/PU + DWR waterproofing
Additional Specs
Hypalon Reinforced Guyout Points
10 (including ridgline)
Integrated Cord Pockets
10
Frequently Asked Questions
Does the Kuhli Pro come with stakes?
Yes, the Kuhli Pro comes with 8 stakes with reflective cord loops. For additional stakes, check out our Stake Pack.
How do I hang my Kuhli Pro?
There are infinite ways to set up the Kuhli as a hammock tarp or backpacking tarp on the trail. For the five most popular set up modes, watch this video (note: this video features a previous version of the Kuhli).
How many people and hammocks can I fit under the Kuhli Pro?
Similar to hammocks, your set-up dictates the number of people you can fit under the tarp. In the most traditional hammock set-up, two hammocks can hang side-by-side. If you set up the tarp as a flat awning or a-frame, up to seven people can be seated comfortably underneath.
What is the difference between the Kuhli Pro and Kuhli?
The reflective interior, toggled storm doors, and four additional stakes is the biggest difference between the Kuhli Pro and Kuhli. The Kuhli Pro was designed for camping in extreme terrain.