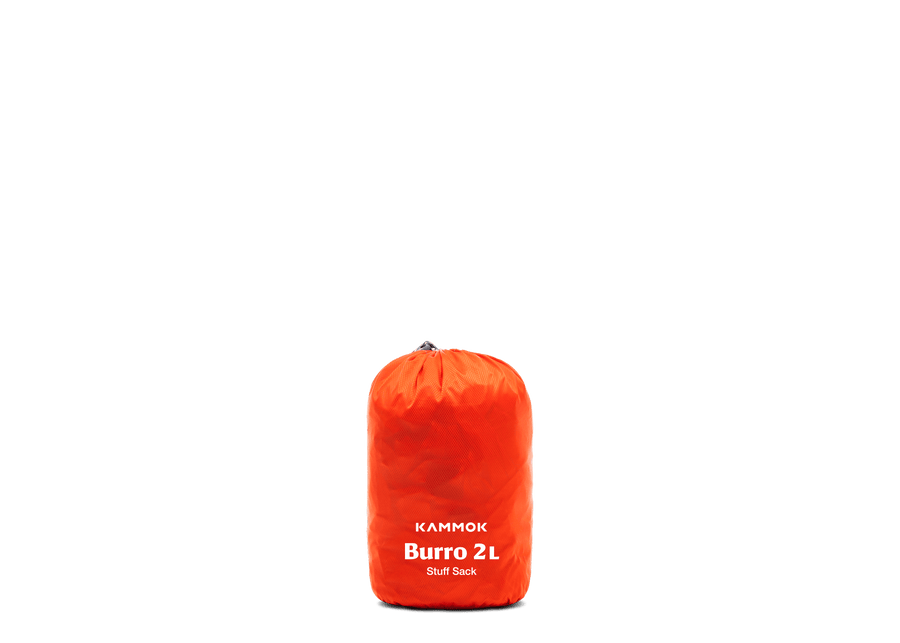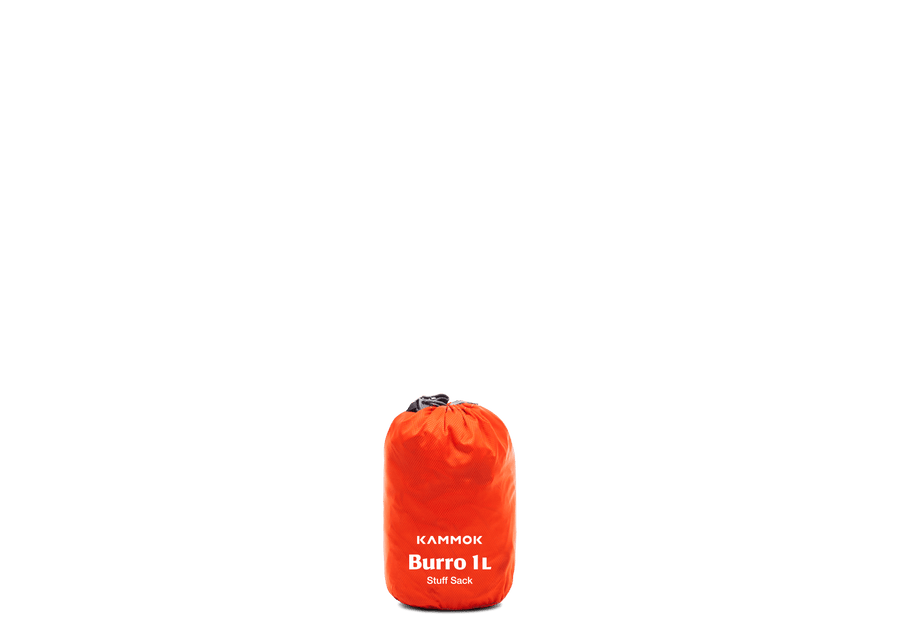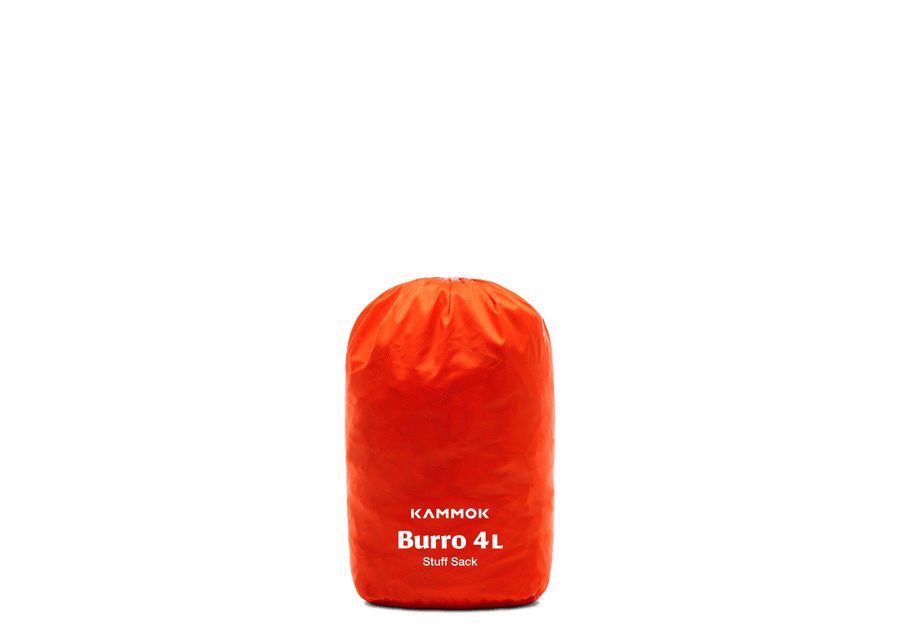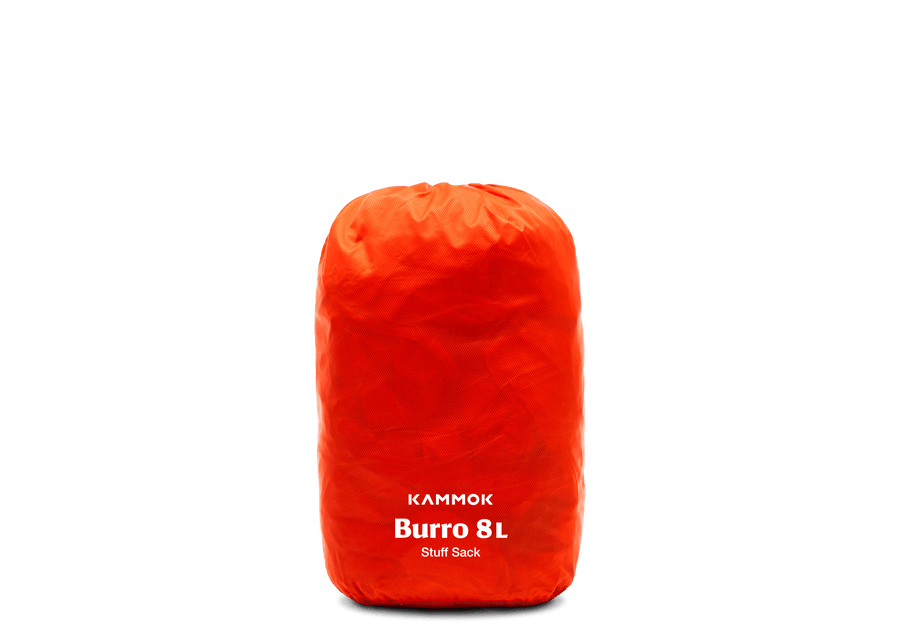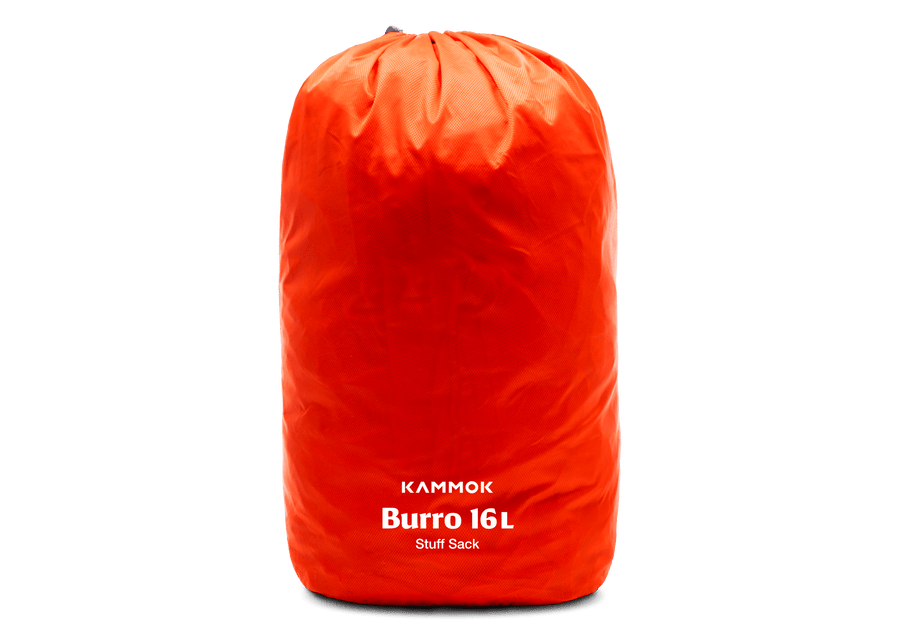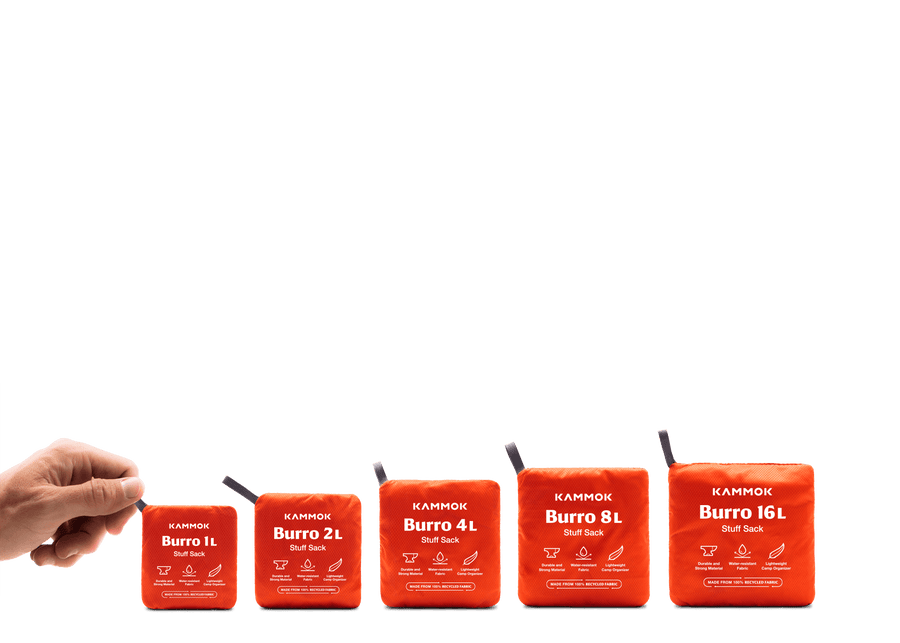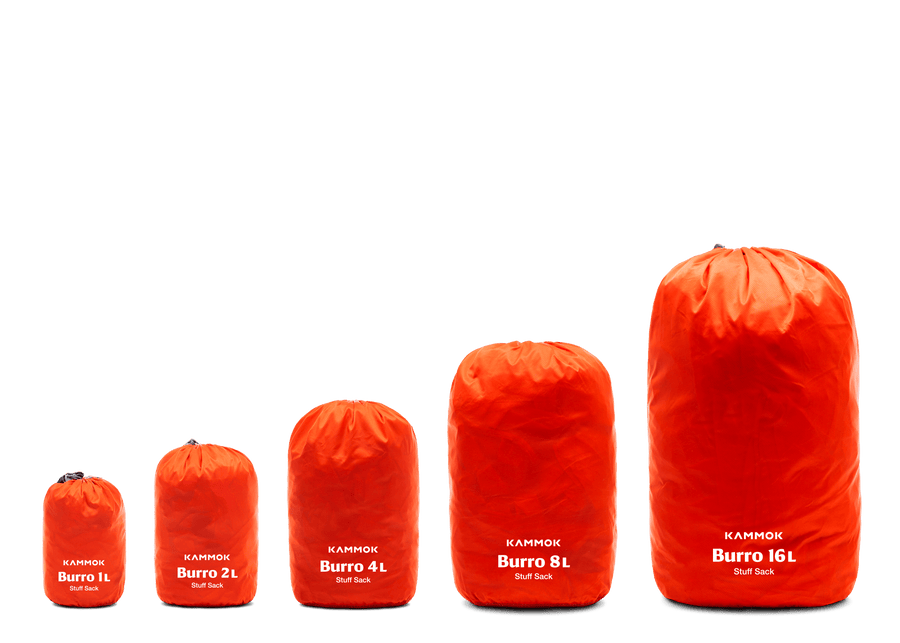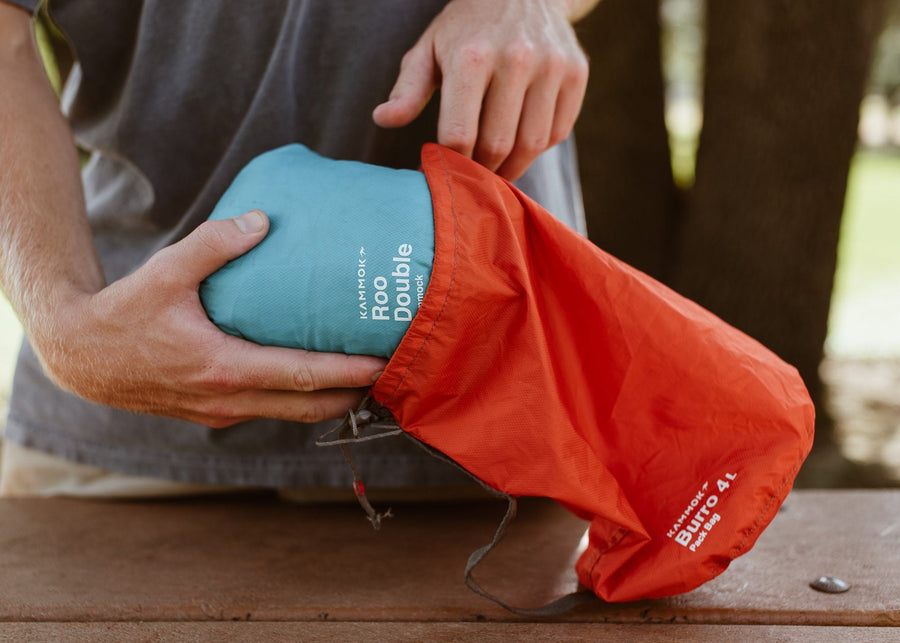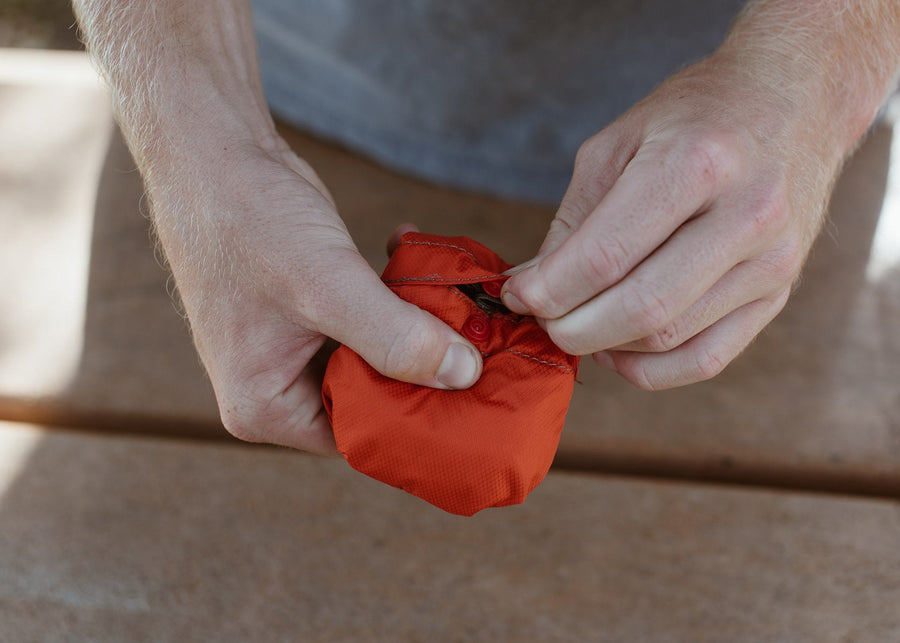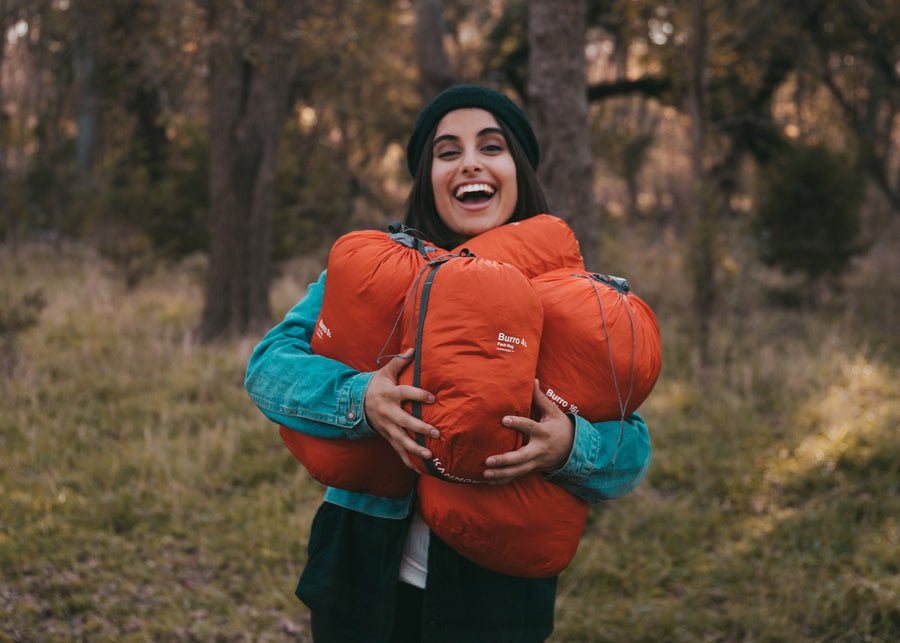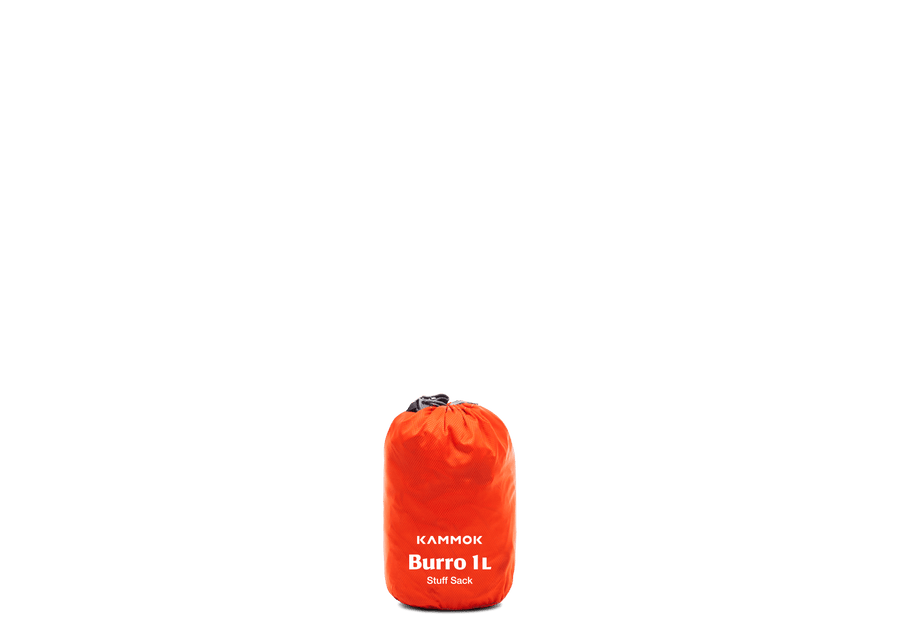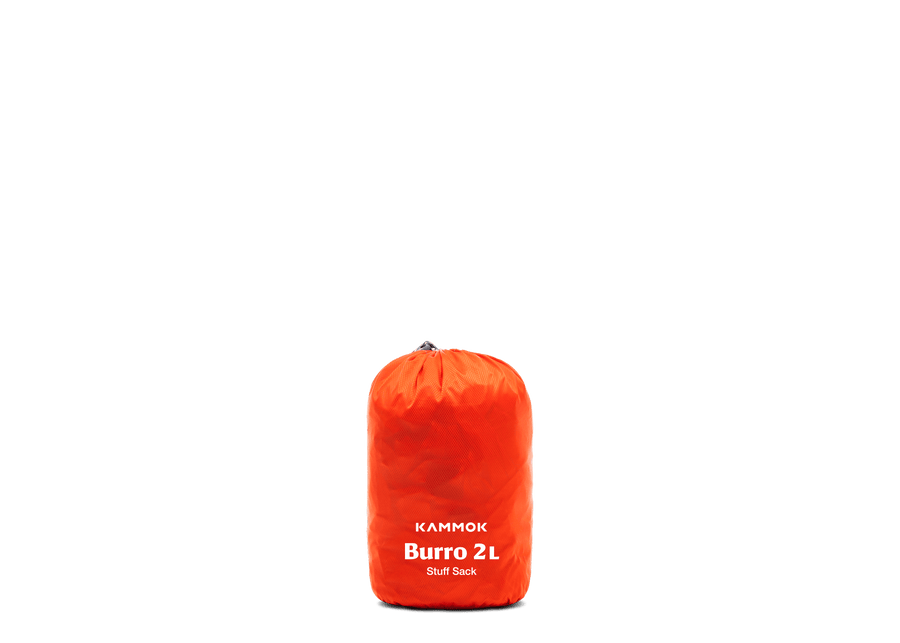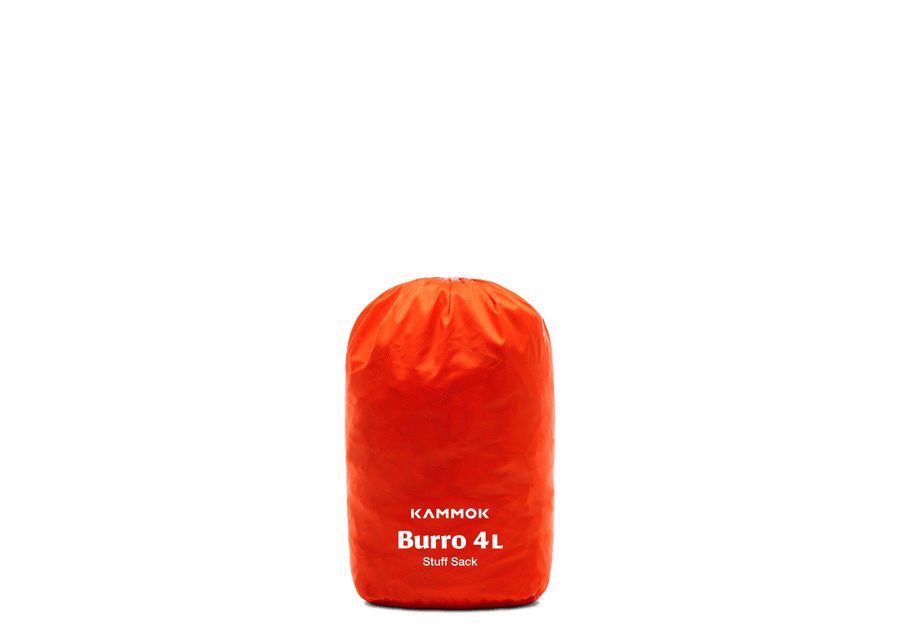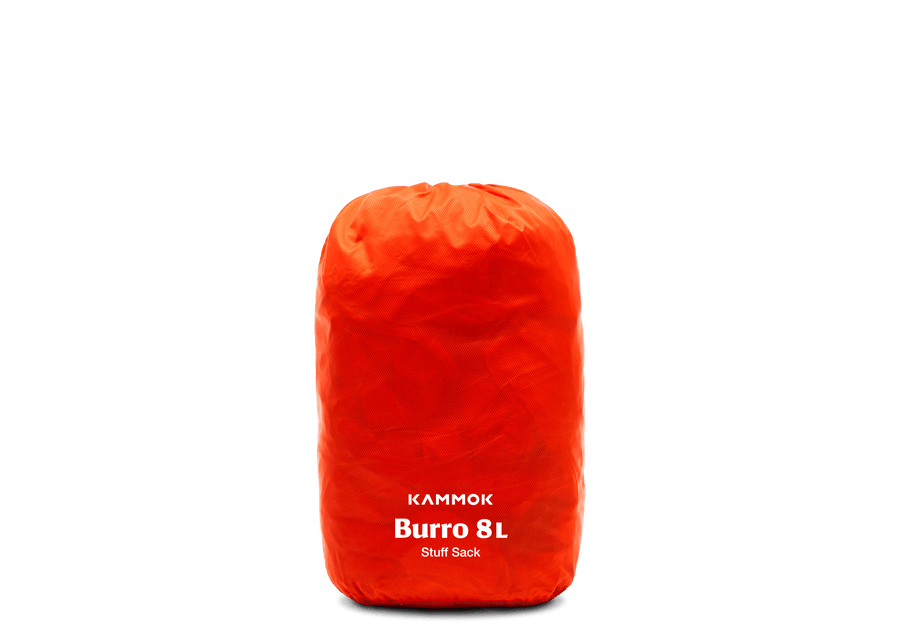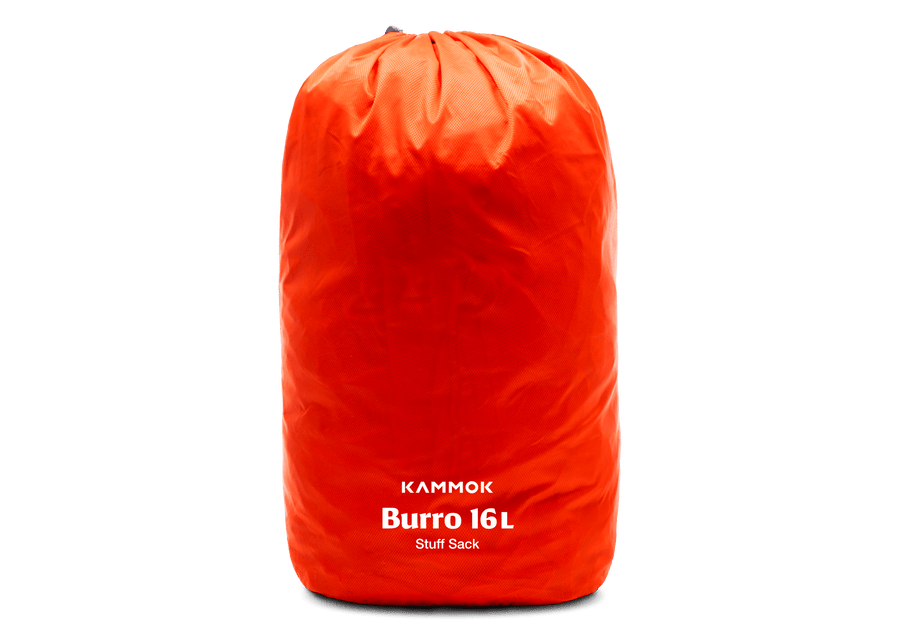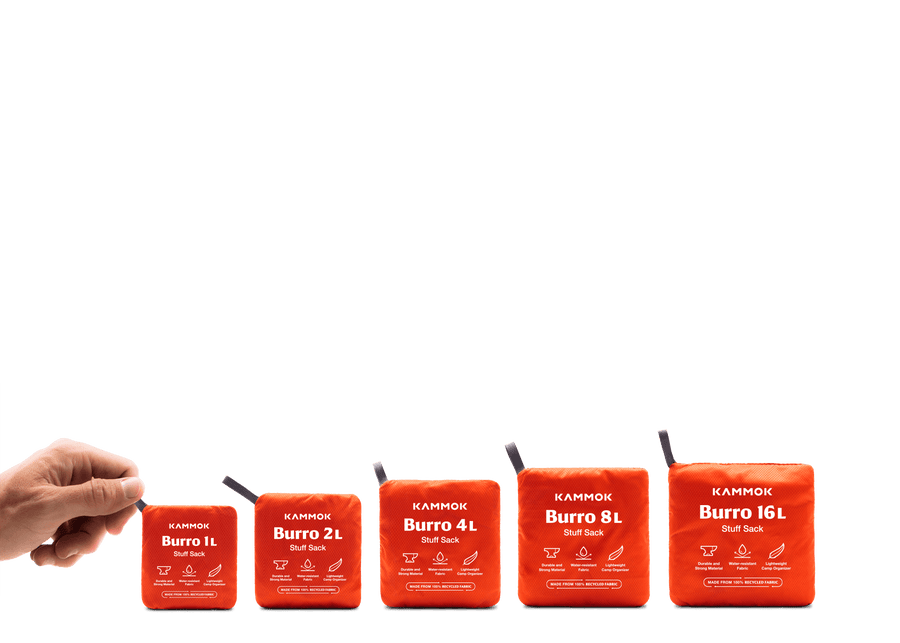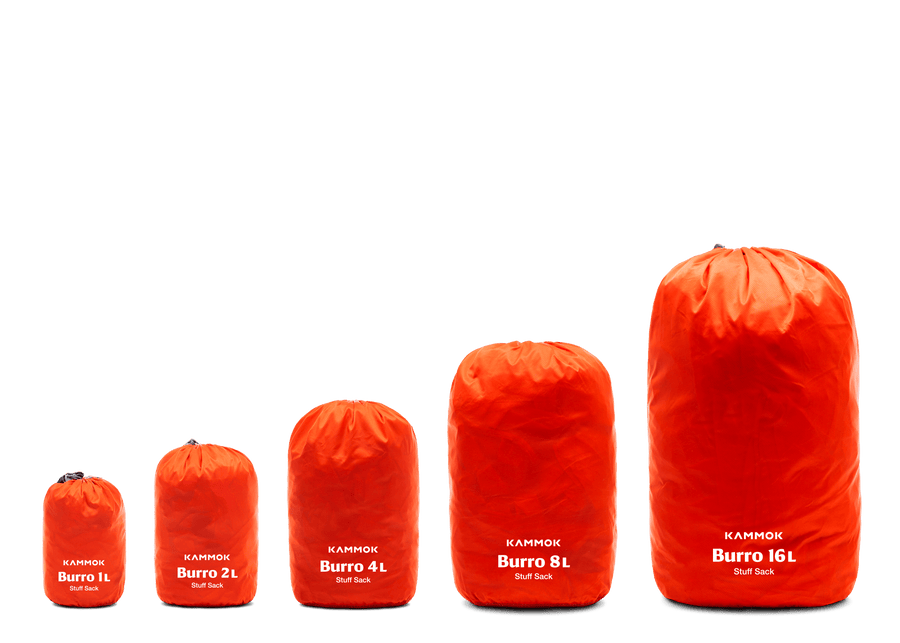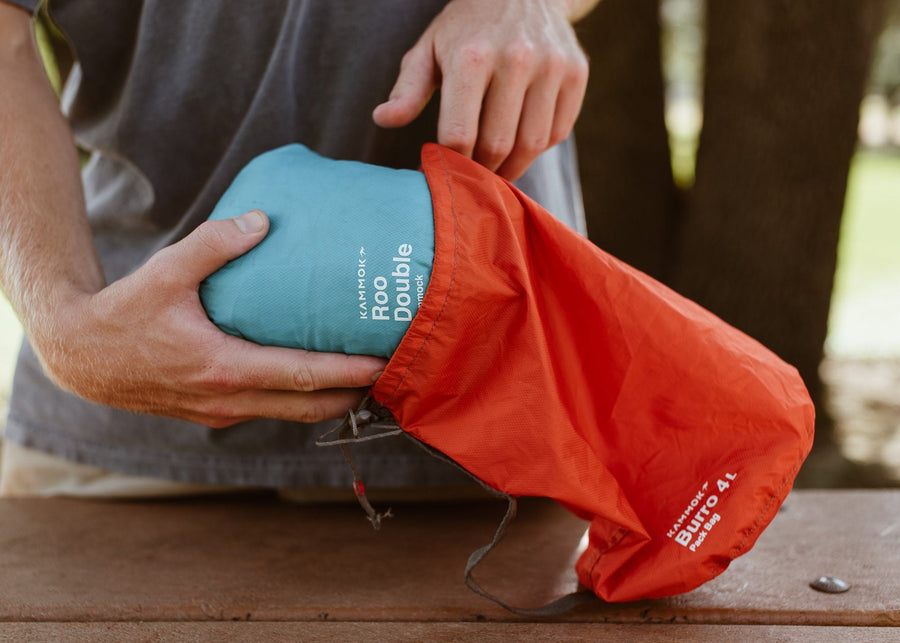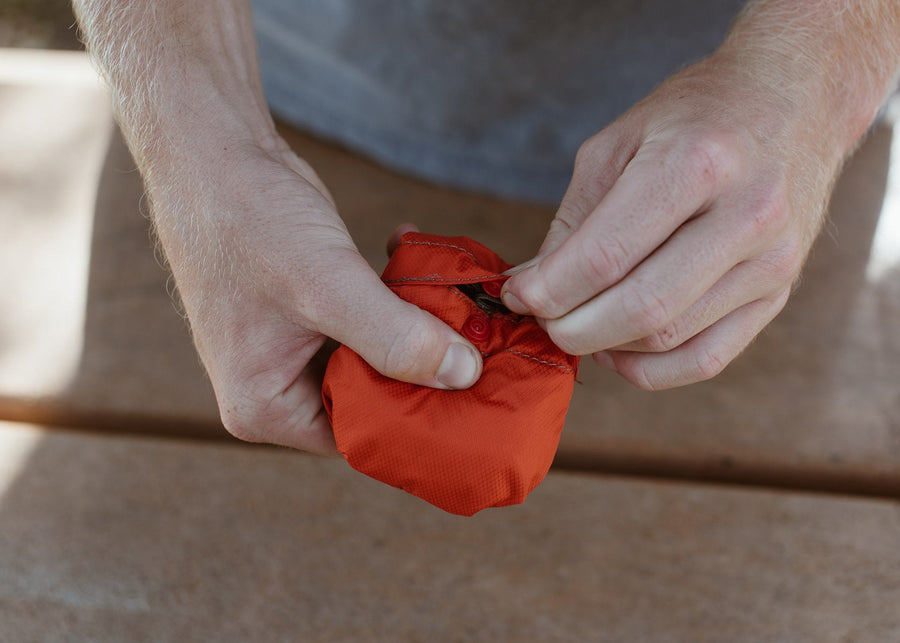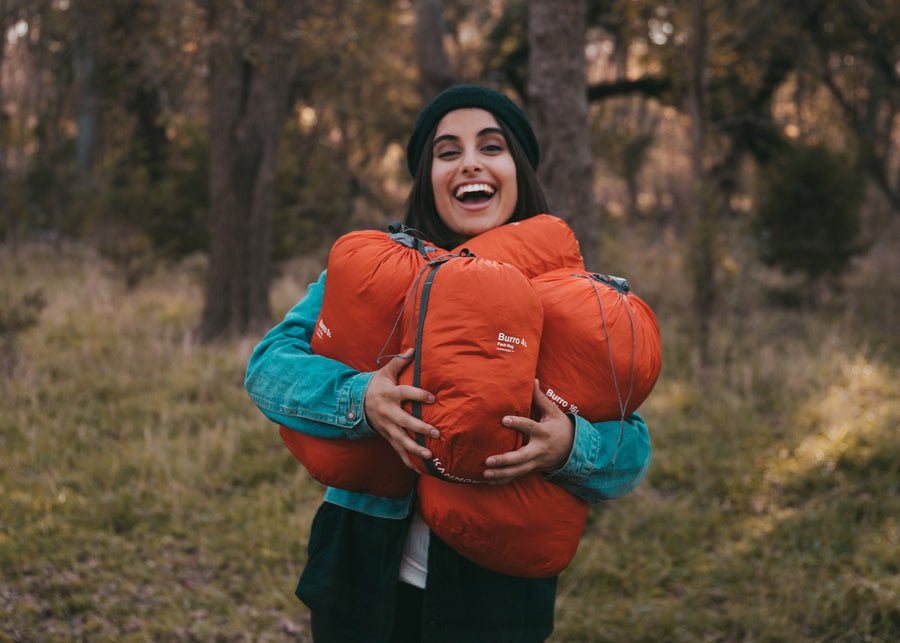 Sale price
$11.95
Regular price
Instantly add organization to your gear bag. Five sizes range from 1-16 L with a water resistant coating to keep your gear dry and orderly. The bags have built-in button snaps that attach to your hammock, backpack, or ridge line.
Finally organize headlamps, socks, snacks, and more
Water resistant fabric keeps gear dry
Packs into itself for easy storage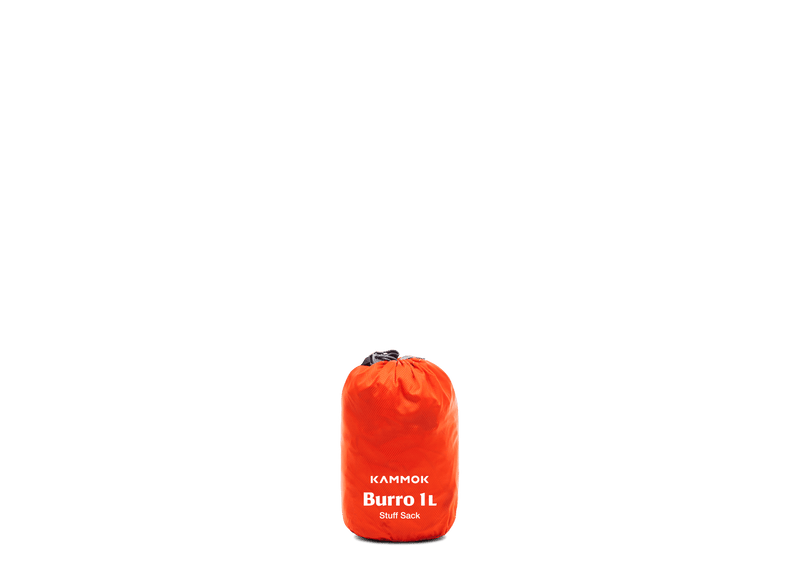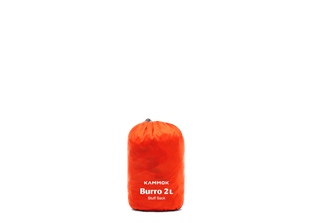 Sale price
$11.95
Regular price
Sale price
$84.95
Regular price
Instant camp organization
Keep track of small accessories inside your duffle, no more cord knots or socks lost. Kammok's bright Ember Orange color and reflective cord ensure great visibility in your pack and around camp.
Water-resistant + packable stuff sack
Coated with a waterproofing polyurethane and DWR (durable water repellent) finish, these bags will keep your gear dry and clean through inclement weather and unknown adventure. When not in use, each bag stuffs into its own mini pocket.
5 sizes to match your needs
Five sizes range from 1-16 L to match your organizational needs. Each is water-resistant and built with button snaps that attach to your hammock, backpack, or ridgeline for quick access.
1 Liter fits Python 10 or Python 15 Straps.
2 Liter fits a Roo SIngle and Python Straps.
4 Liter fits a Roo Double, Python 10 Straps, and Dragonfly.
8 Liter fits a Firebelly 30 Trail Quilt.
16 Liter fits an Arctos 20°F Trail Quilt.
Sustainable
The nylon used to create our Burro Bags is 100% recycled and bluesign® approved. That means not only are we lowering our carbon footprint, but we're also ensuring the safety of our factory workers and customers by guaranteeing that no harmful dyes or chemicals are used to create this product.
Adventure Grade Guarantee
As always, our Burro Bags are backed by our lifetime guarantee. We took material bound for the landfill and ensured that it lived on in a high-quality product that will stand up to the test of time.
Best Used for
Packing and organization
Weight
1L - .4 oz
2L - .6 oz
4L - .8 oz
8L - 1.2 oz
16L - 1.6 oz
Dimensions
Packed Dimensions
1L - L 3 × W 3 × H 1 in
2L - L 3.5 × W 3.5 × H 1 in
4L - L 3.8 × W 3.8 × H 1 in
8L - L 4.25 × W 4.25 × H 1 in
16L - L 4.6 × W 4.6 × H 1 in
Packed Dimensions
1L - L 3.5 × W 3.5 × H 6.5 in
2L - L 4.5 × W 4.5 × H 9 in
4L - L 5.5 × W 5.5 × H 11.5 in
8L - L 7.1 × W 7.1 × H 15 in
16L - L 8.7 × W 8.7 × H 18 in
Materials
Diamond Shell X™ 40D diamond ripstop nylon 100% Recycled, bluesign® approved with PU + DWR waterproofing