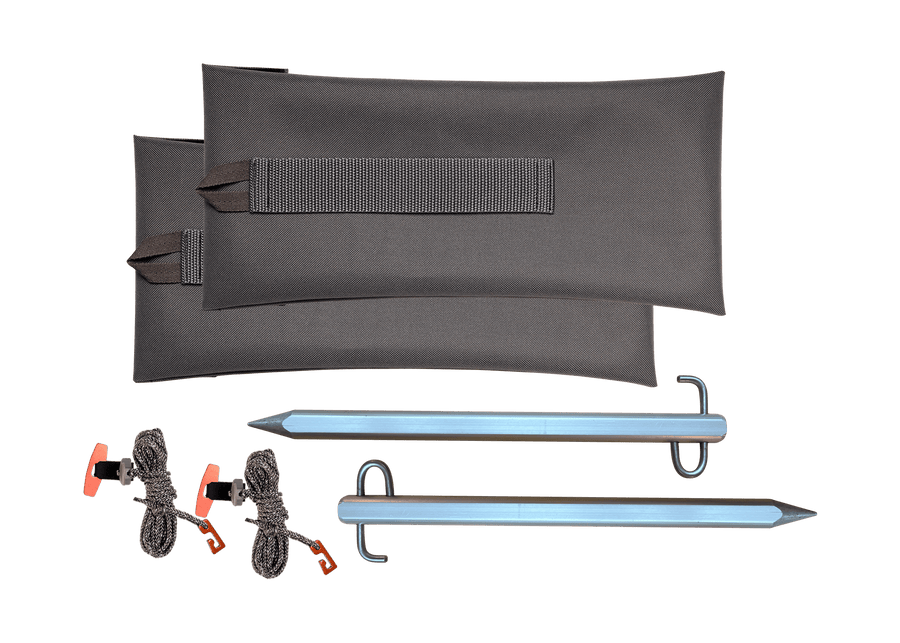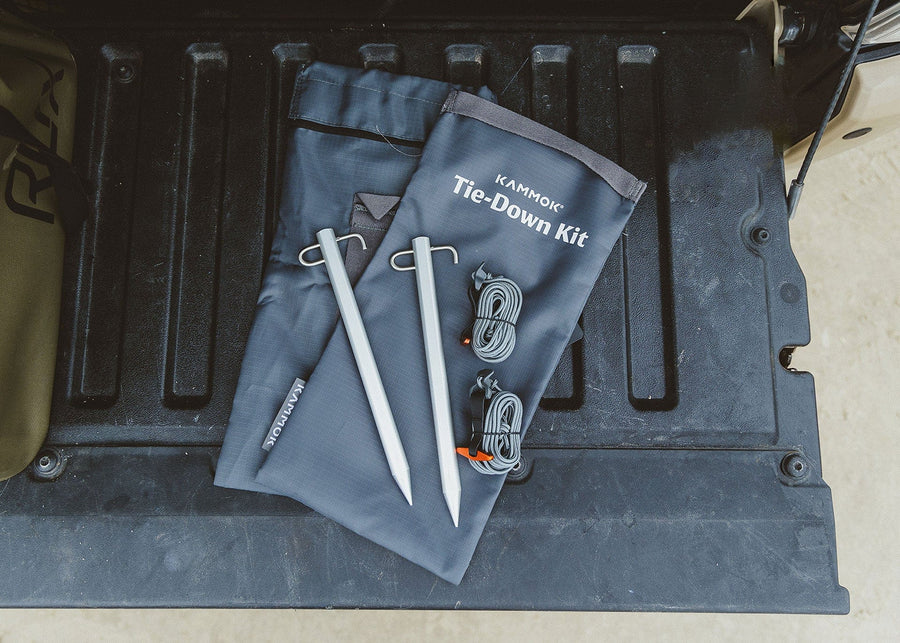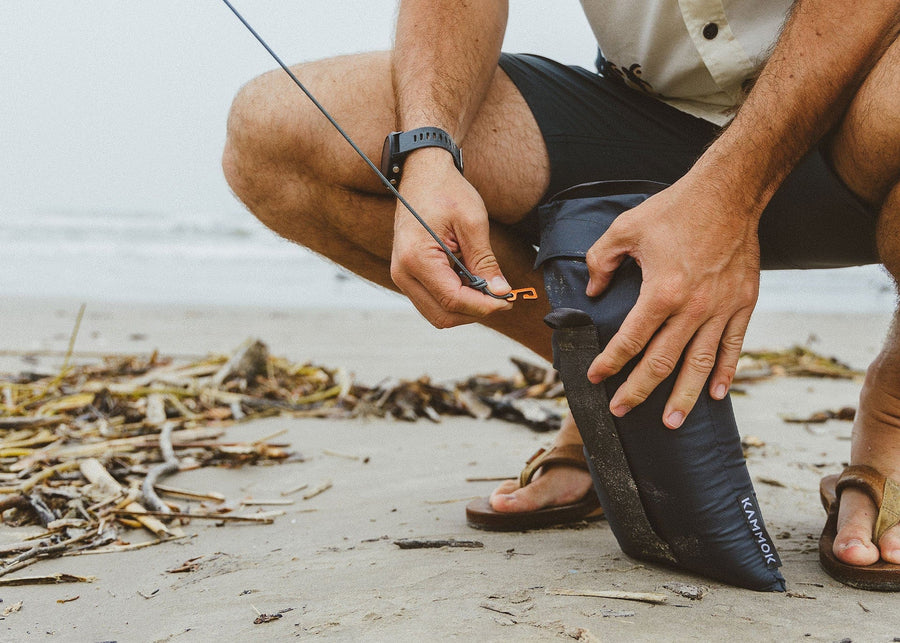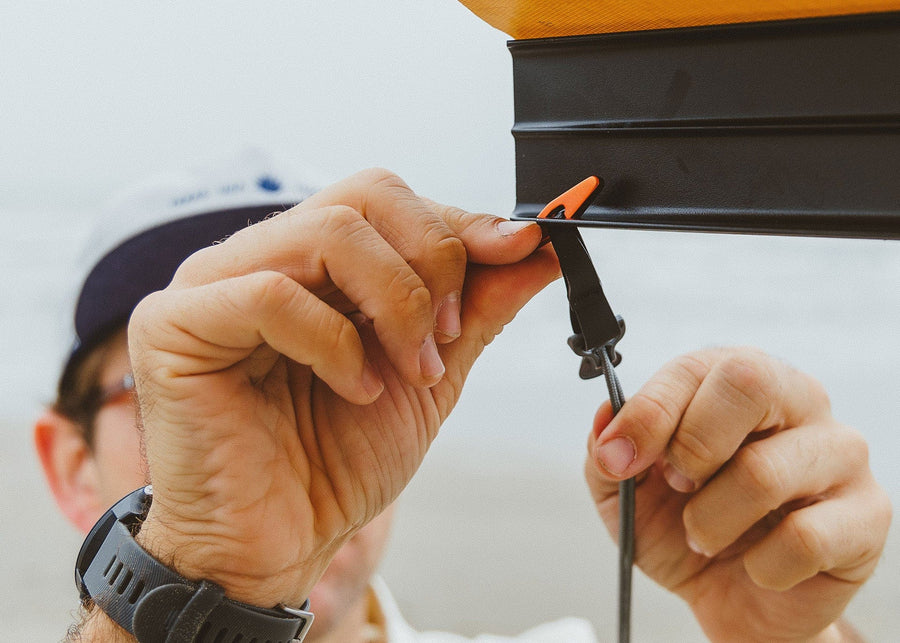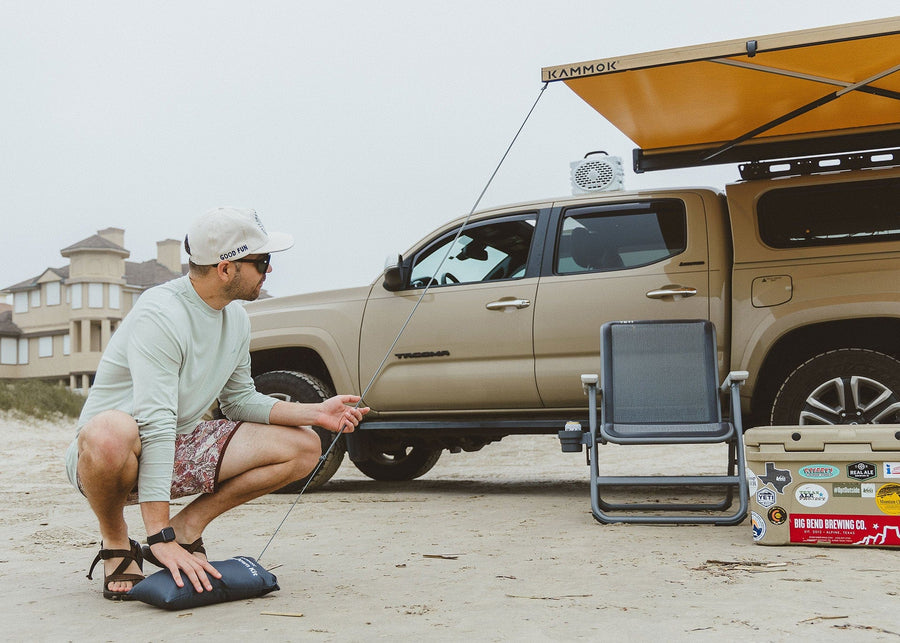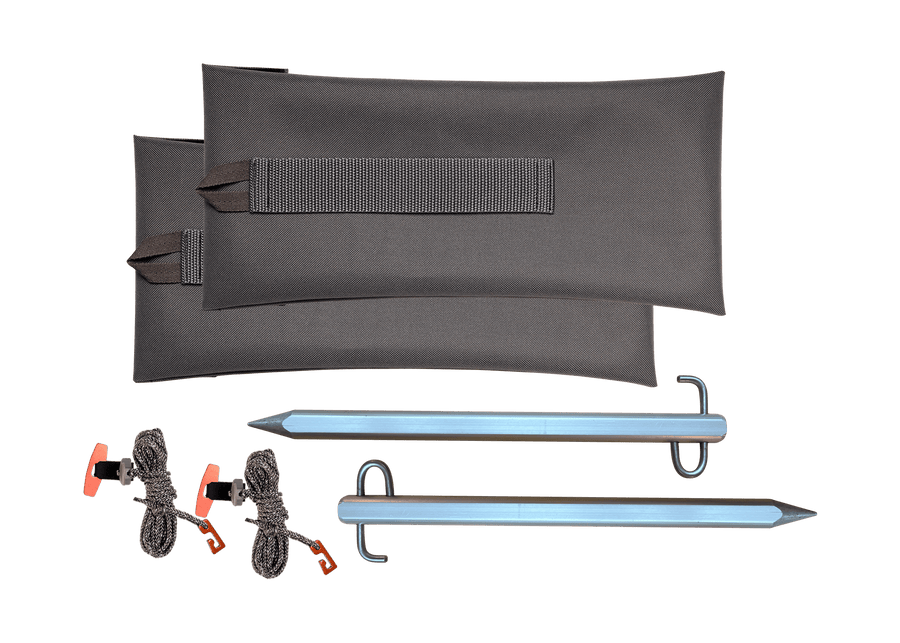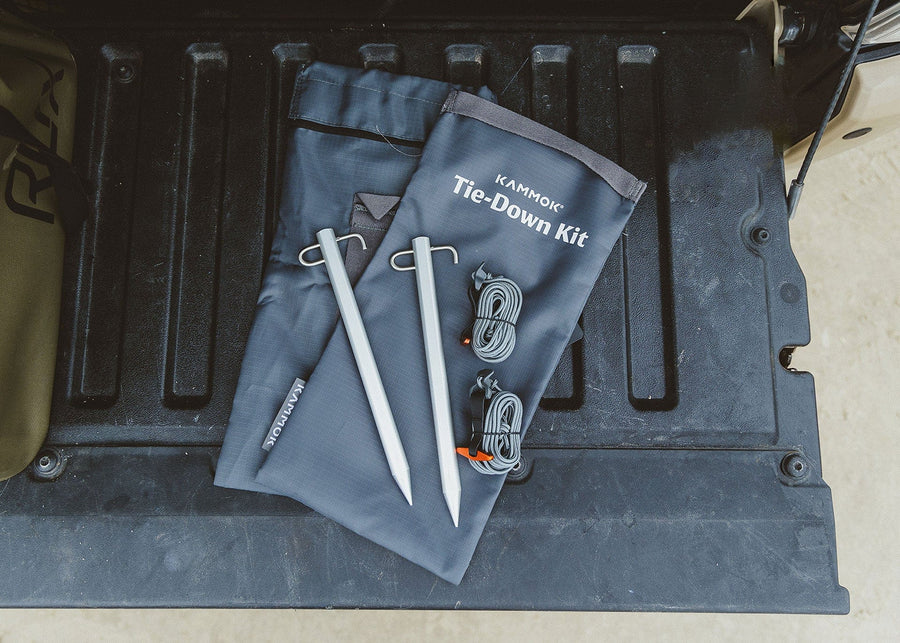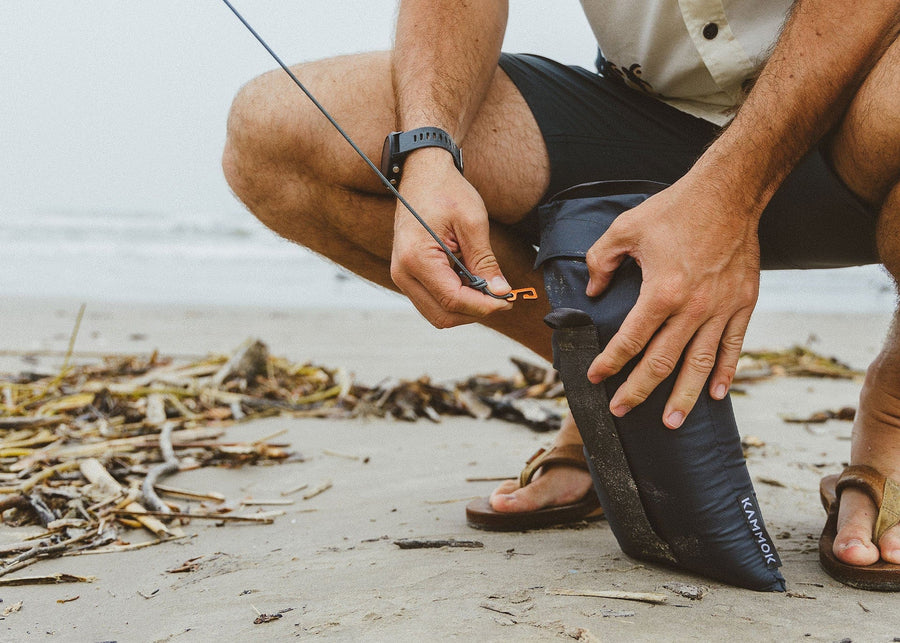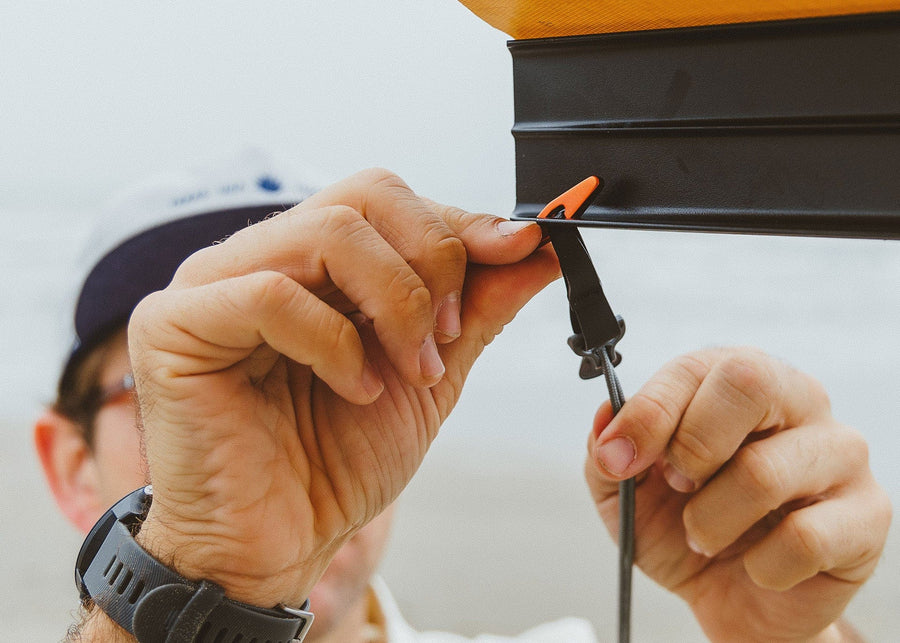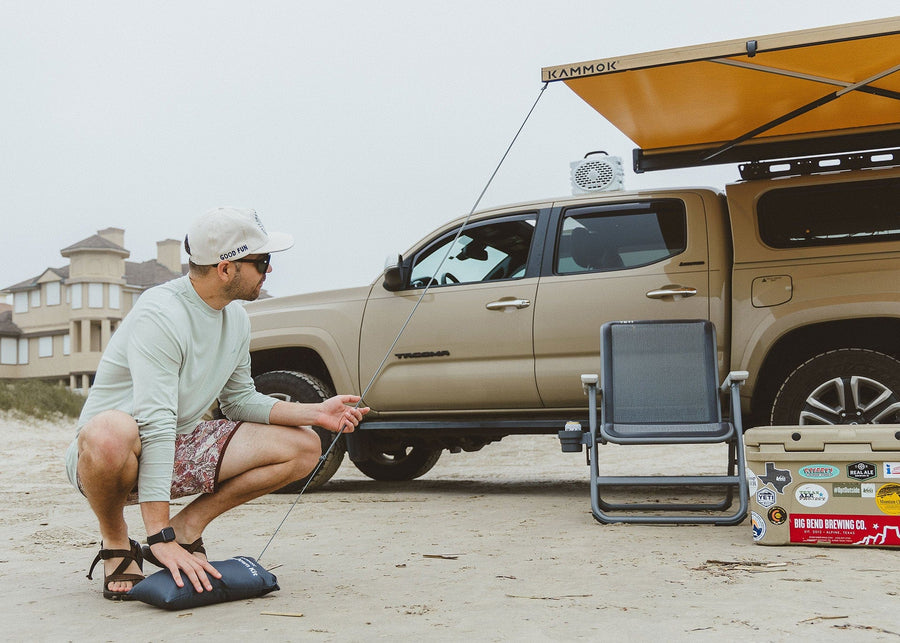 Sale price
$49.95
Regular price
The Tie-Down-Kit for Crosswing adds stability when winds exceed 25 mph and includes robust screw stakes and fillable sandbags depending on your setup.
Knotless
Design
Quick and Easy Setup
For Winds
Over 25 mph
Included
Storage Bag
Knotless Design
The Tie-Down Kit uses knotless hooks and aluminum toggles to secure your Crosswing awning without the need for cumbersome knots.
Built for Excessive Wind
Crosswing is rated to withstand up to 25 mph winds, and the Tie-Down Kit provides added security for up to 35 mph wind gusts. For higher winds, Crosswing's lightning-fast closure allows it to be stowed away quickly.
Multiple Options for Maximum Security
The Tie-Down Kit includes robust stakes, fillable sandbags, and knotless hooks so you can secure your awning in any setting—including on pavement. Wrap the cord around any hard point, like a heavy cooler or your vehicle's wheel, and secure with the knotless hook for an easy setup in any terrain.
Over-Engineered Stakes
Our unique aluminum stakes put all others to shame. You'll never have to worry about bending a stake with these in your kit.
Small and Packable
All the components of the Tie-Down Kit fold up neatly into one of the included sandbags for easy organization.
Adjustable Tension
The knotless guy-lines allow you to adjust the length and tension of each cord for a custom fit in any terrain.
Included
Crosswing Tie-Down Kit
2 × Tie-Downs with toggles
2 × Screw Stakes
2 × Fillable Sandbags
Dimensions
Bag Dimensions
(16.5in x 7.1in / 42cm x 18cm)
*based on prototype subject to change
Ground Anchor Dimensions
(8in x 1in / 20cm x 2.5cm)
*based on prototype subject to change
Cord Length
(118in / 3m)
*based on prototype subject to change
Weight
Total Weight
(1.2lboz / 544g)
*based on prototype subject to change
Materials
Cord Materials
3.5mm nylon cord, 3mm elastic cord, 8mm webbing, Aluminum Toggles, Plastic line locks
Stake Materials
Plastic
Sandbag Materials
210D Ripstop Polyester Bag with Velcro Closures
Best Used For
Ideal for additional stability when winds exceed 25 mph
Compatibility
Fits both 7ft and 5ft Crosswing Car Awning