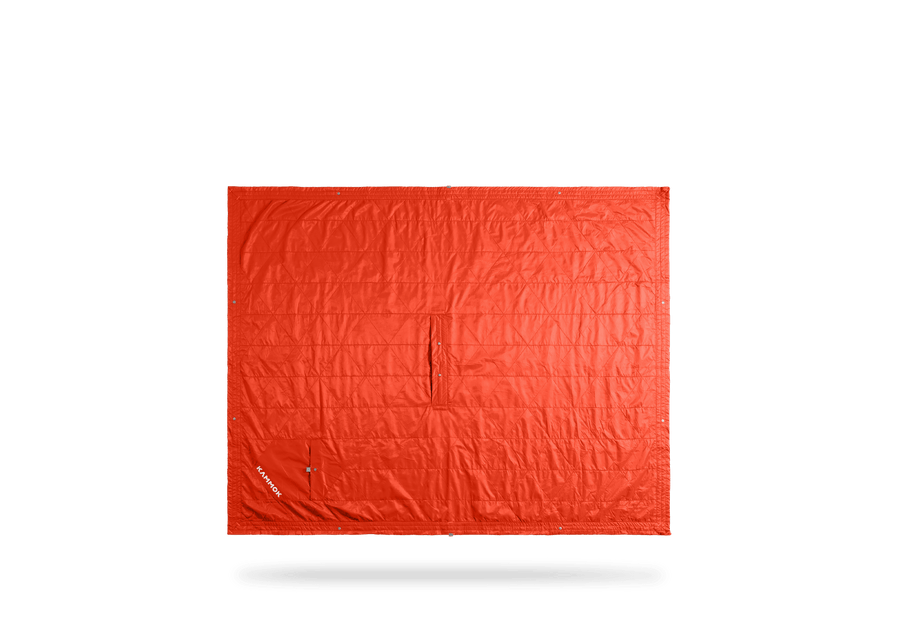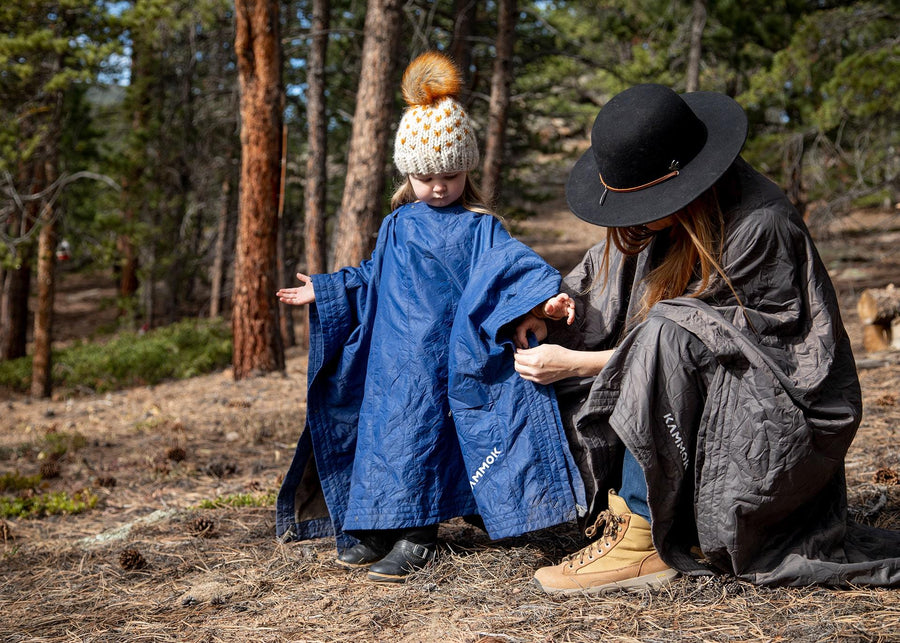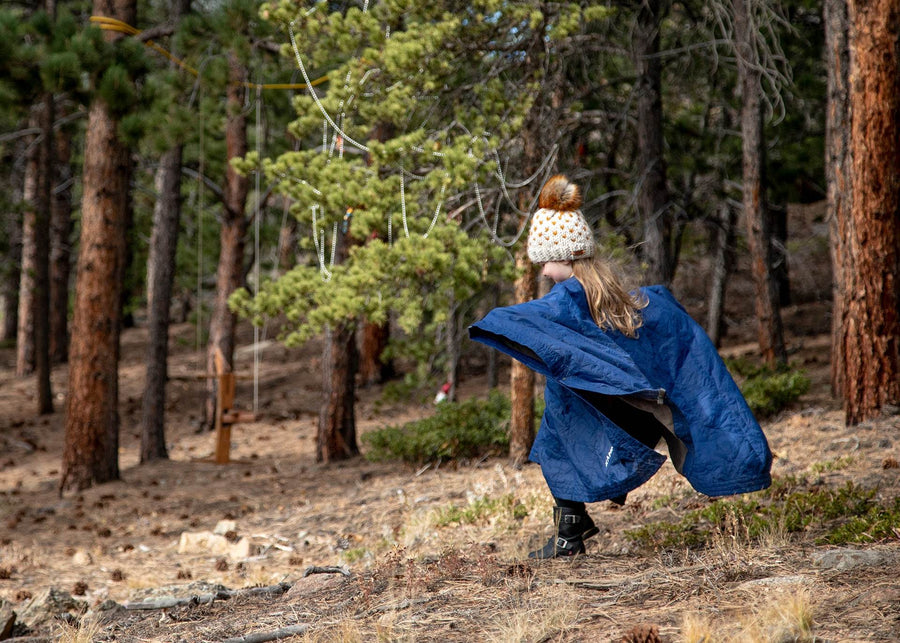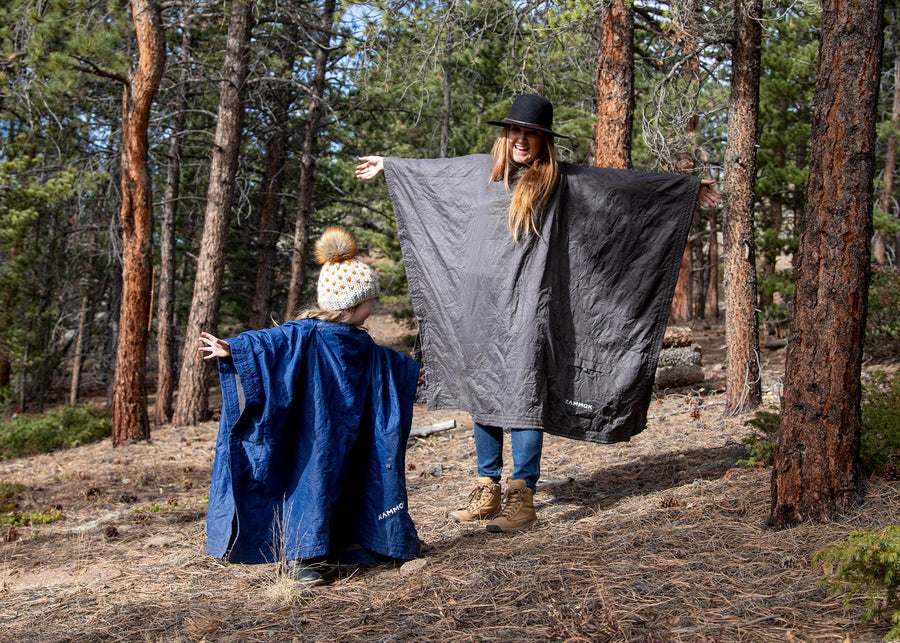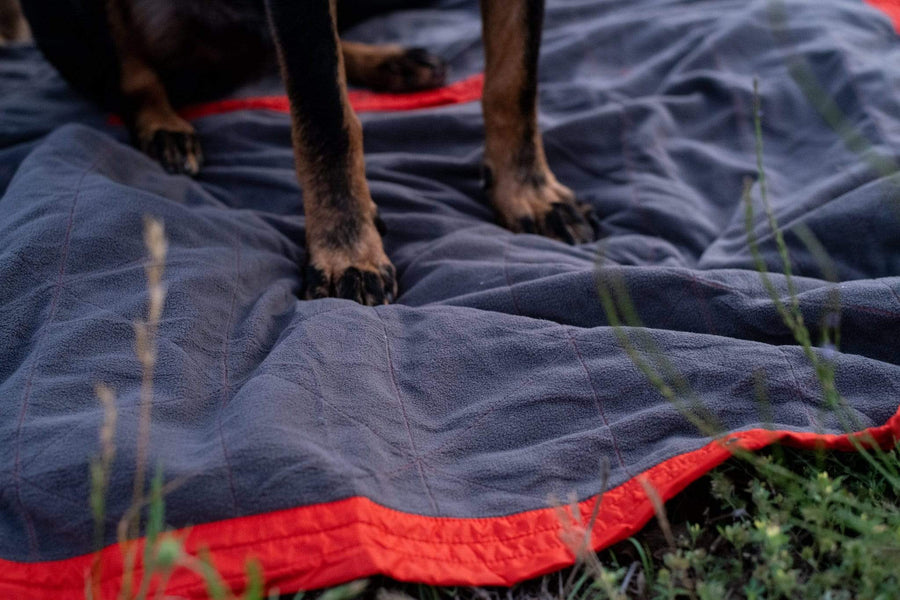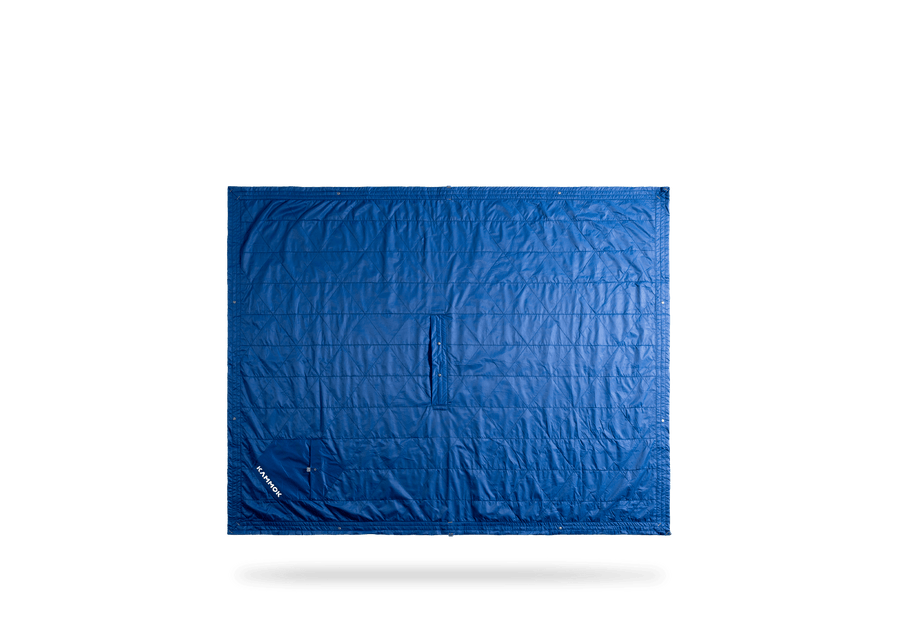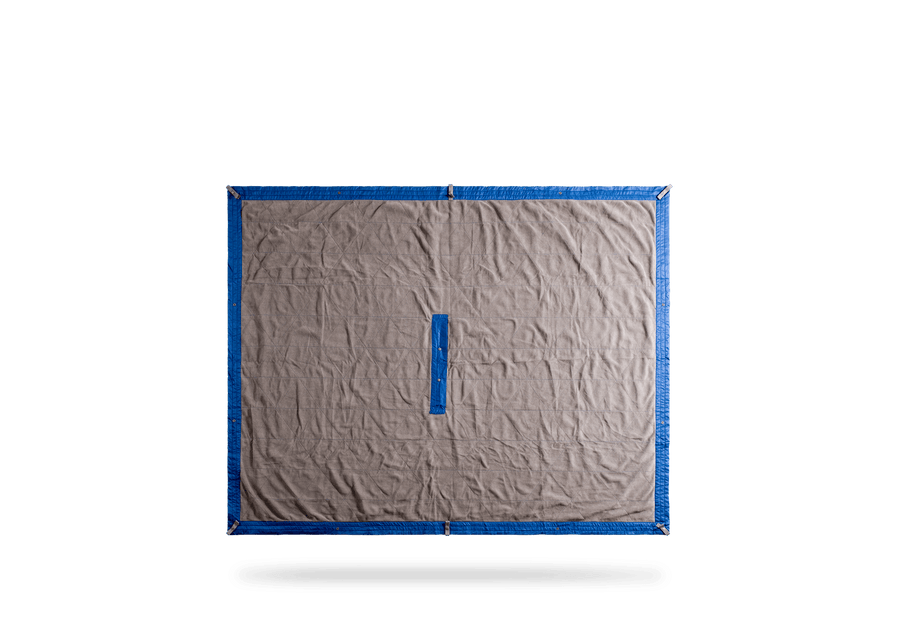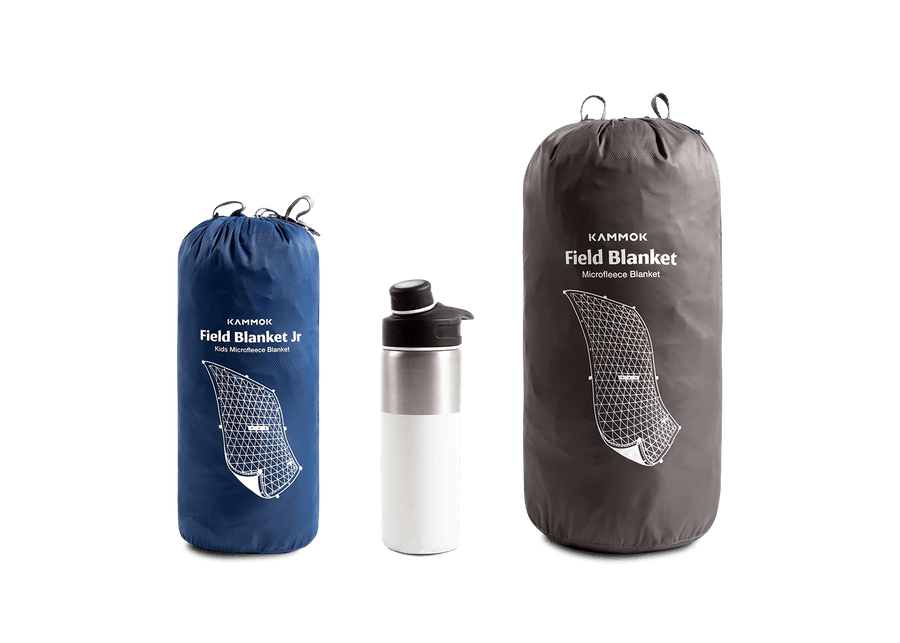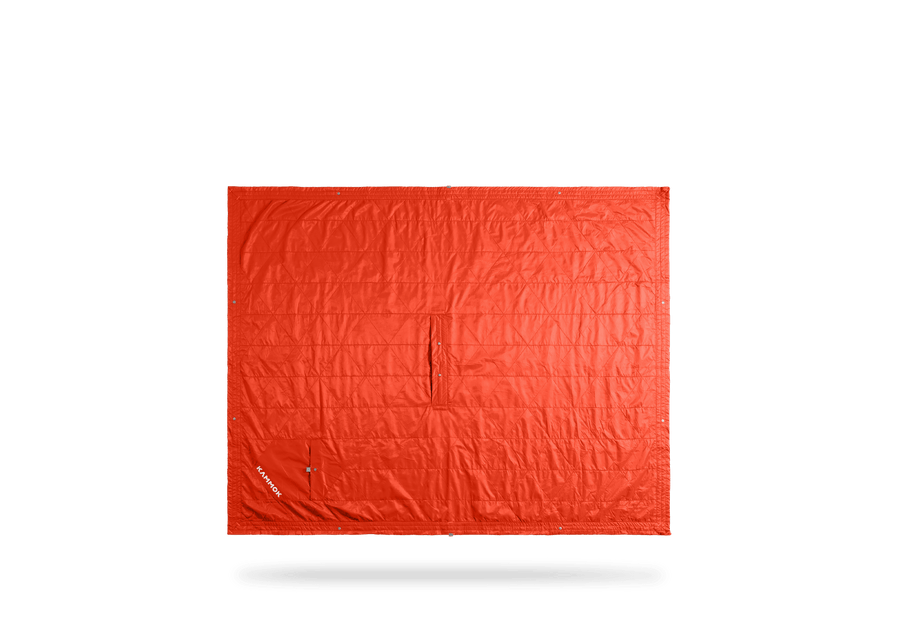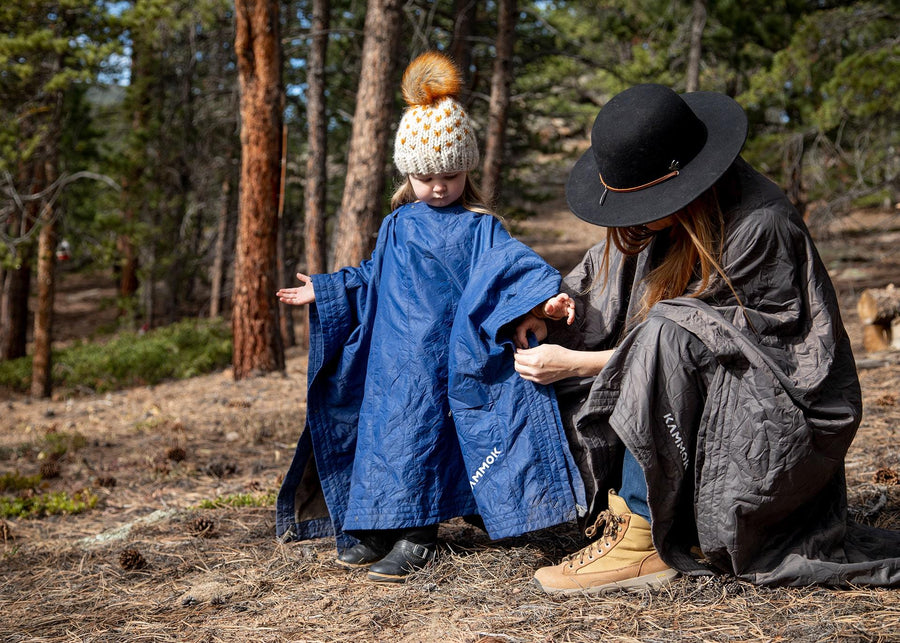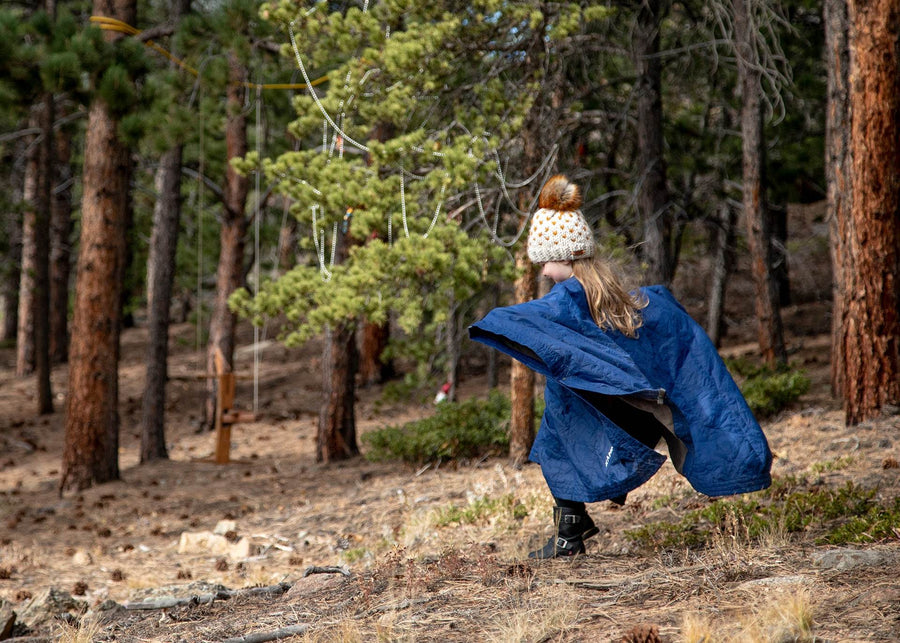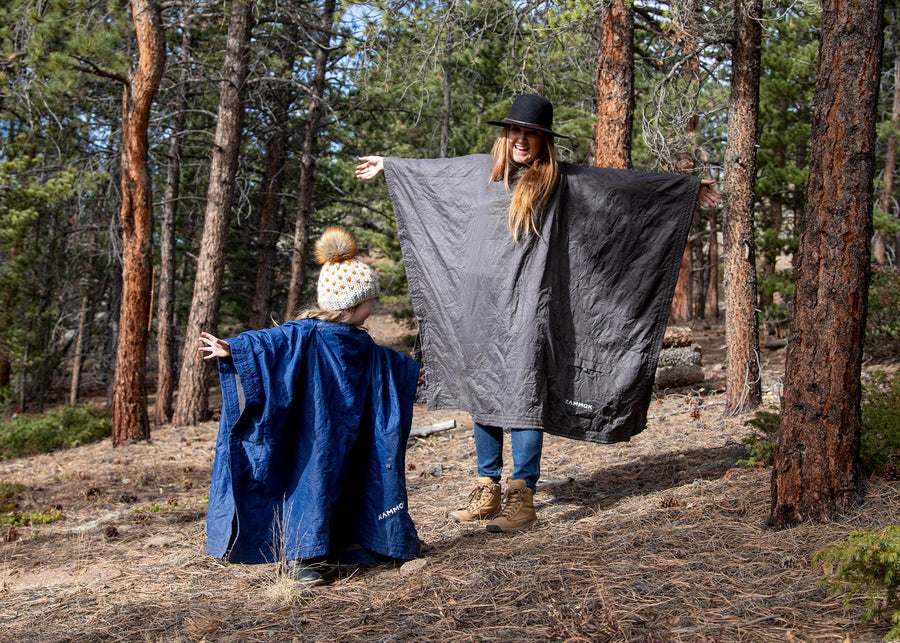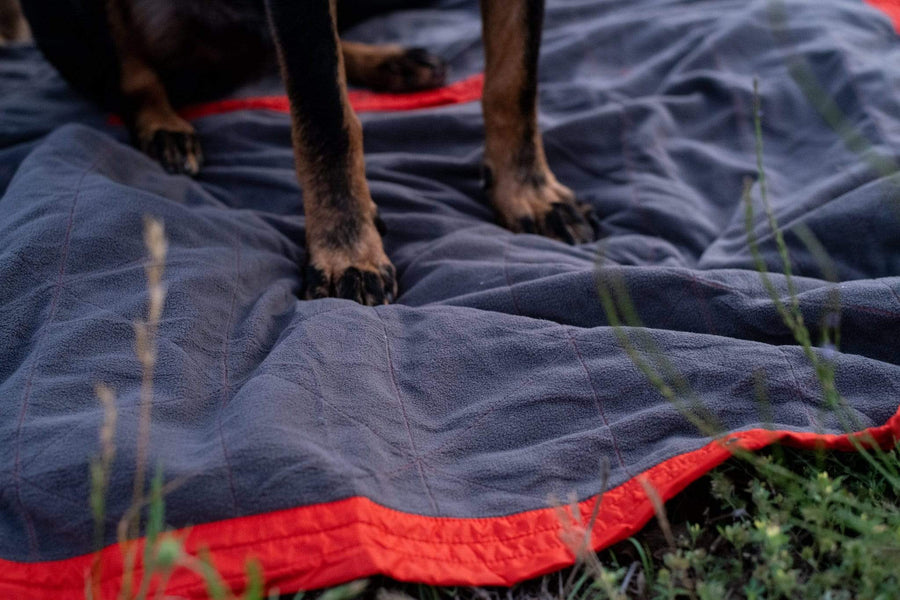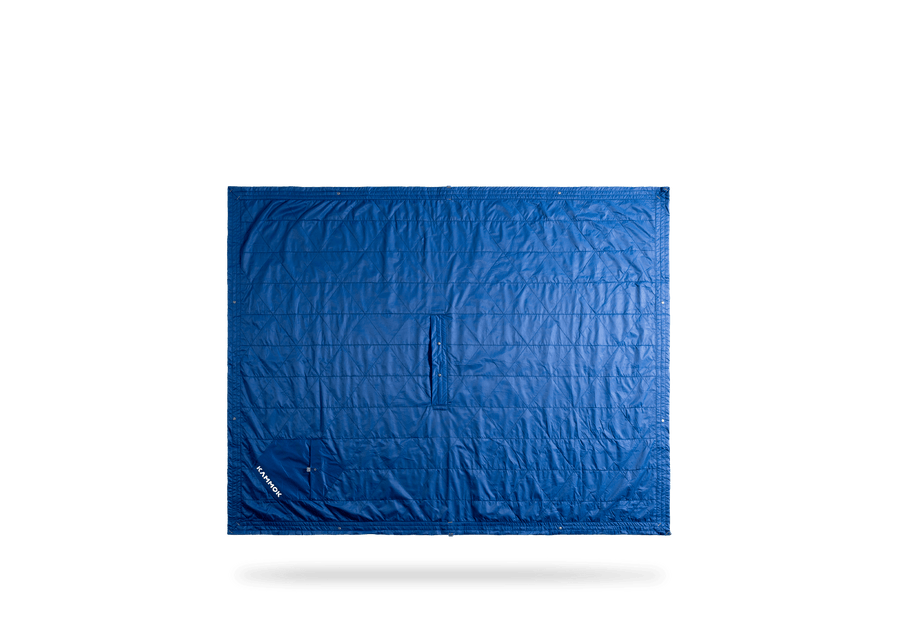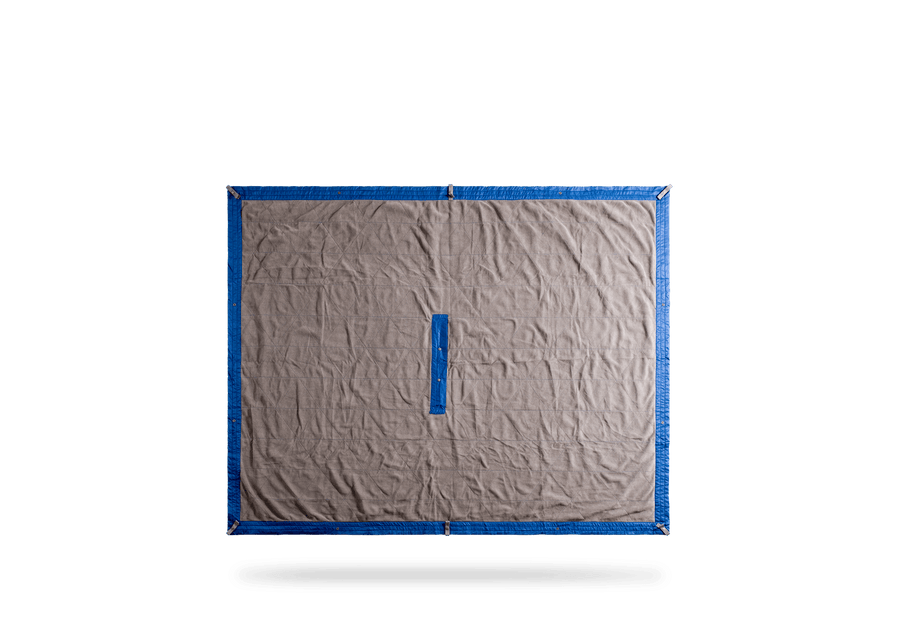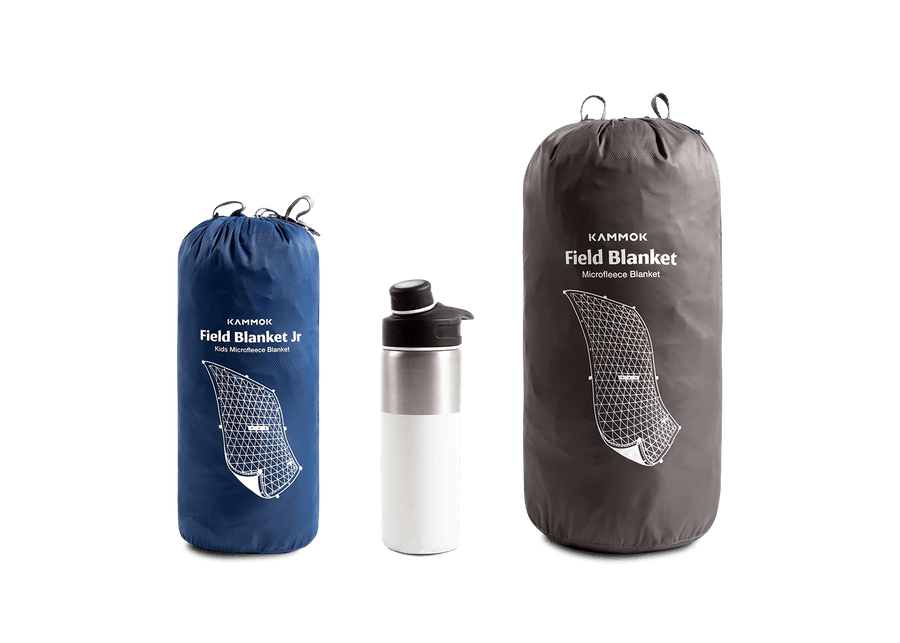 Field Blanket Jr.
Kids Microfleece Blanket
Sale price
$49.95
Regular price
Sized down for our smaller campers, the Field Jr. features the same durable and adaptable design as our best-selling Field Blanket. Water repellent ripstop, soft microfleece, and modular snaps for various modes make this outdoor blanket the ultimate companion for kid campers and explorers.
Modular Design
Poncho Opening
Hidden Pocket
Microfleece Interior
A kid-sized blanket built to withstand a lifetime of adventure, the Field Blanket Jr. features super soft microfleece with a durable water repellent finish.
Complete your
Field Blanket Jr.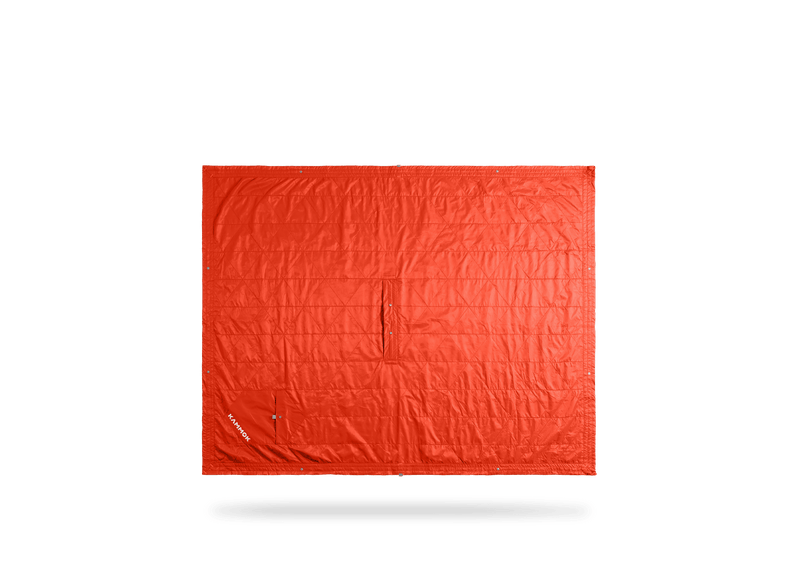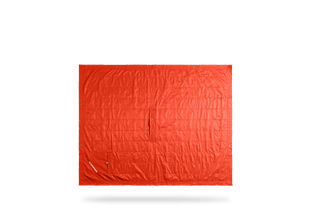 Sale price
$49.95
Regular price
Sale price
$49.00
Regular price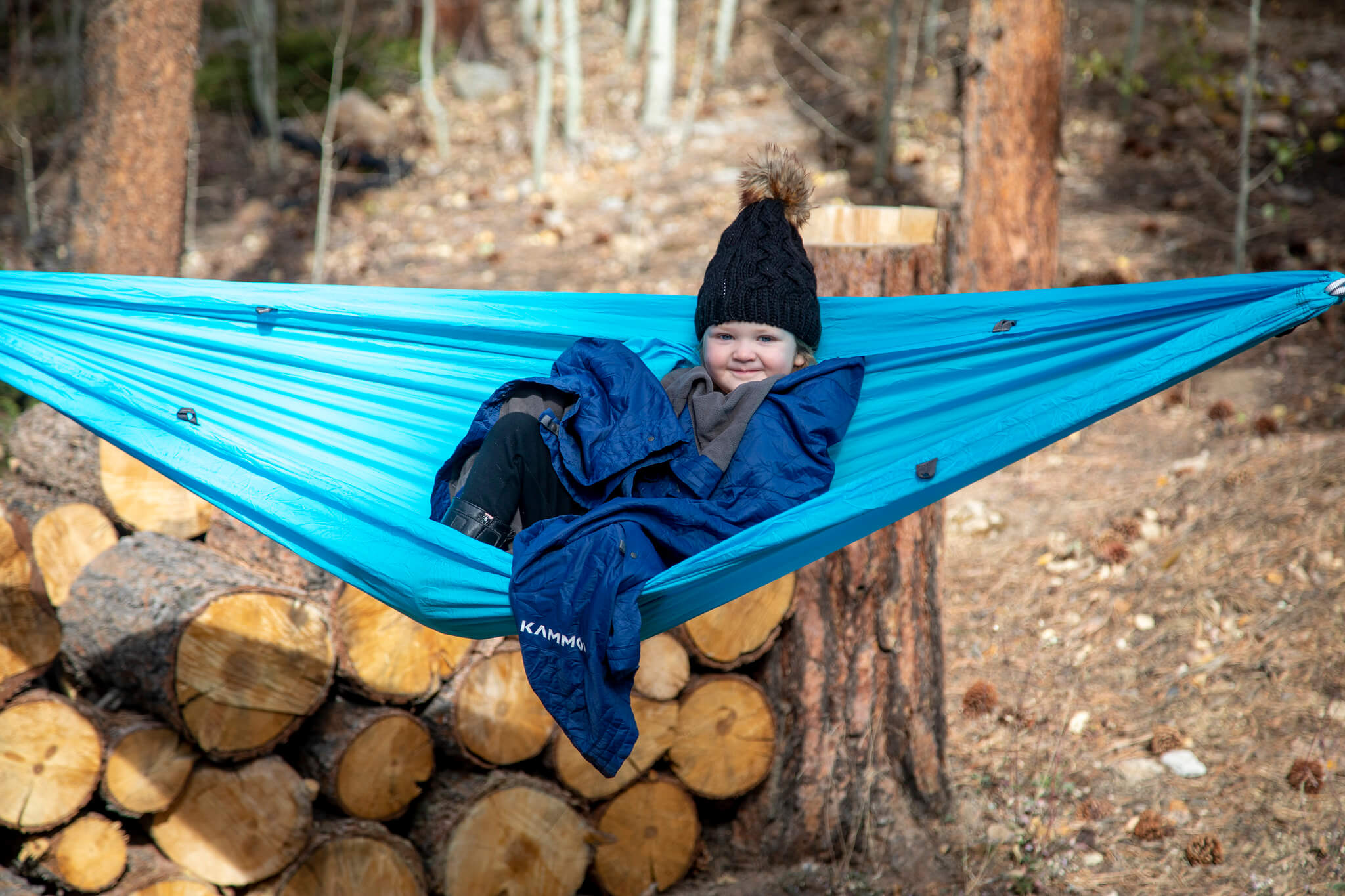 The best, rough and tough outdoor blanket for outdoor kids.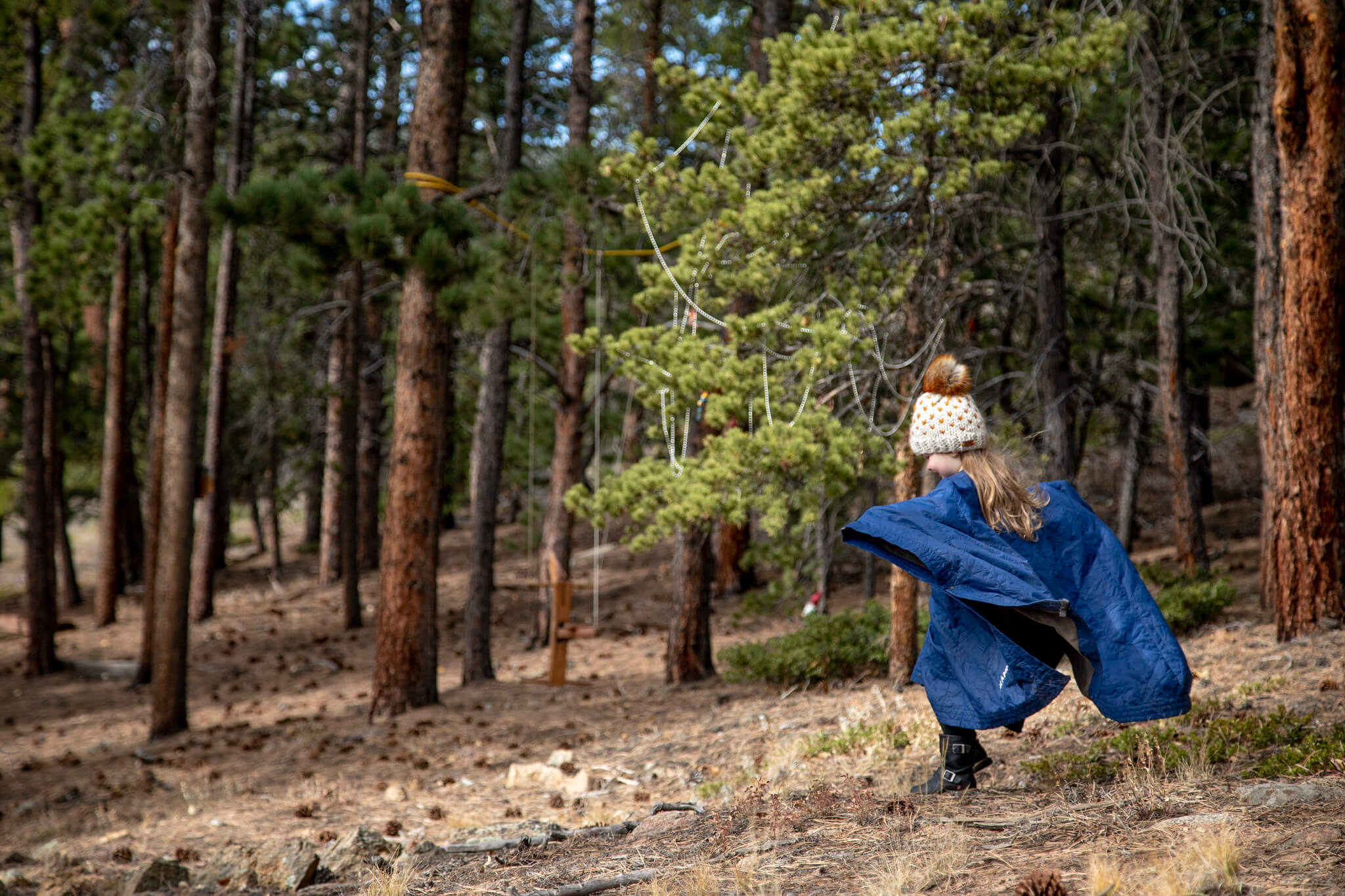 Run, jump, and play with hand-free poncho mode.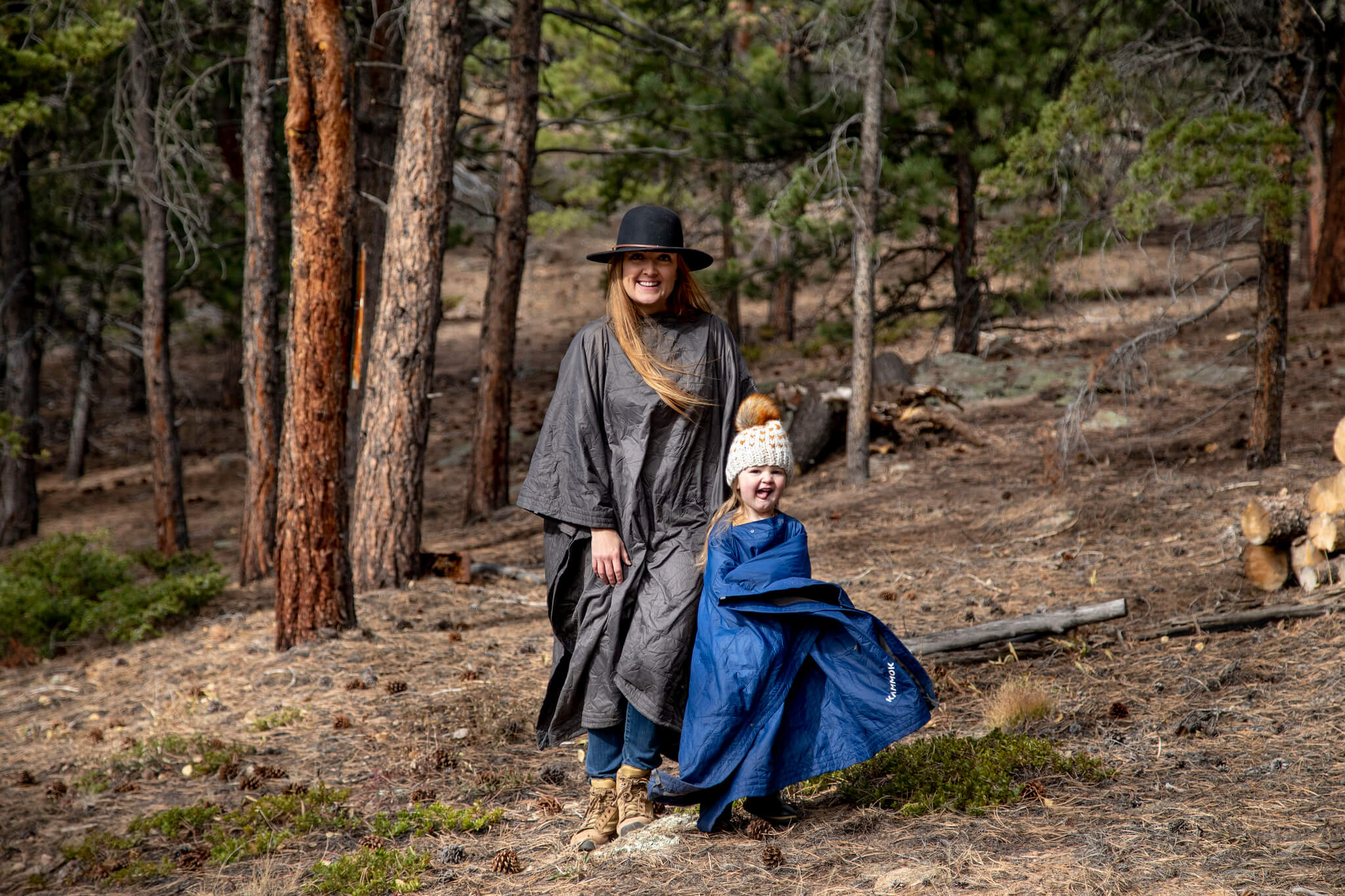 The Field Jr. features the same durable and cozy materials as our adult-sized Field Blanket.
Ultra-durable ripstop fabric
Strong, Diamond Shell™ 40D nylon, the same fabric as our Roo hammocks, lines the front side of the blanket. This silky smooth surface is tear-resistant and kid-tough to shake off dirt when knocked down or tumbled around. The back features a snuggly, soft microfleece fabric, perfect for nap time at home or in the car. And with both sides of the blanket treated with a Durable Water Repellent (DWR) finish, kids stay dry and comfortable from the occasional juice box spill.
Adapts to every scenario
Being warm is no longer limited to stationary activities, and when kids are on a move, so are their hands. Playing tag, picking flowers, petting bugs, kids can go hands-free with this wearable blanket in poncho mode. And with modular snaps along the edge of the Field Blanket Jr., it transforms from a trusty picnic blanket to a minimalist sleeping bag for afternoon naps.
Built for life outdoors
Modular snaps, hidden pocket, reversible bag, oh my! The Field Blanket Jr. can do it all. Stash fruit snacks or a pet turtle in the hidden pocket. Flip the stuff sack inside out for a microfleece-lined pillow while on the go. Connect multiple blankets to build the ultimate blanket fort. Snap to a Roo Jr. hammock for a secure top blanket. Throw it in the washer and repeat.
Intuitive integration
The Field Blanket Jr. is part of the All Adventure Blanket collection that features a modular loop-and-snap integration system. Join the blankets together to layer for warmth and protection from the elements. Connect Field Jr. to Field Jr, Field Jr. to Mesa Mat Single, or connect to the classic Field and Mountain Blanket.
Included
Field Blanket Jr.
1 x Field Blanket Jr.
1 x Stuff Sack
Best Used For
Basecamp, recreational use, backyard lounging
Dimensions
Unpacked Dimensions
L 43 x W 57 in
L 111 x W 145 cm
Packed Dimensions
L 5 x W 5 x H 11 in
L 13 x W 13 x H 28 cm
Weight
Total Pack Weight
1 lb 2 oz (18oz) / 510.3 g
Stuff sack
1.7 oz / 48.2 g
Materials
Main Fabric
Diamond Shell™ 40D ripstop nylon with DWR waterproofing
Snaps
YKK PL-S Ligne 14 snaps
Webbing
13mm Herringbone webbing
Additional Specs
Number of Snaps/loops
14 exterior / 2 for poncho opening
Frequently Asked Questions
What is the temperature rating of the Field Jr.?
Our camp blankets are not scientifically tested or rated for temperature limits - only enclosed products with zippers can be tested for EN standard temperature ratings. However, our team recommends using the Field Blanket at temperatures no colder than 50ºF to 60ºF depending on how warm or cold you like to sleep.
What age group can wear the Field Jr. in poncho mode?
We recommend poncho mode use for kids at least 4 yrs old or at least 40 in tall to comfortably walk in poncho mode. Adults can comfortably wear the Field Jr. in poncho mode, the blanket will drape 28.5 in from the neckline.
What's the difference between the Field Jr. and Field Blanket?
The Field Jr. is a kid-sized blanket of the classic Field Blanket at half the size and all the same features. The Field Blanket measures L 86.5 x W 57 in, while the Field Jr. blanket measures L 43 x W 57 in.
Does the Mesa Mat Single connect to the Field Jr.?
Yes, the Field Jr. was designed to compliment the Mesa Mat Single dimensions for a seamless pairing. The Field Jr. can also connect and cover half the surface area of a Field Blanket, Mountain Blanket, and Mesa Mat Double.
How do I wash my Field Jr.?
Hand washing your gear by itself with cold water and a non-detergent insulation cleaner is best for extending its useful life. We recommend Grangers Down Wash + Repel. If using a washing machine, use a front-load washer (do not use a washing machine with an agitator).
If the gear is soiled or stained, use the recommended amount of Grangers Down Wash + Repel. Do not use fabric softener, bleach, or stain removal products.
Wash the blanket by itself using the gentle/cold water setting.
Hang to dry, or use the delicate, no heat tumble setting on the dryer with a clean tennis ball, or dryer ball. Do not stuff back in stuff sack damp or wet.