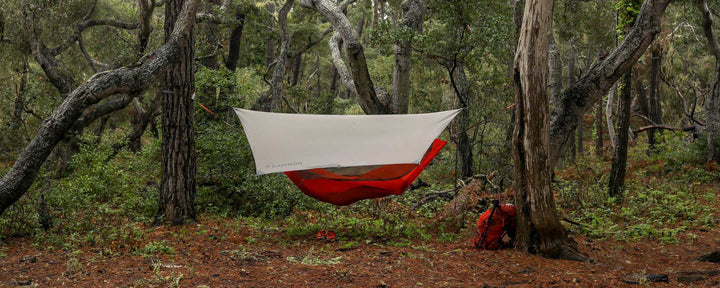 Welcome to
Backcountry
Take a turn off the path and head into the unknown. With technical, lightweight gear, cover more ground and explore sights unseen. Pack out everything you need and nothing you don't with best-in-class backcountry gear.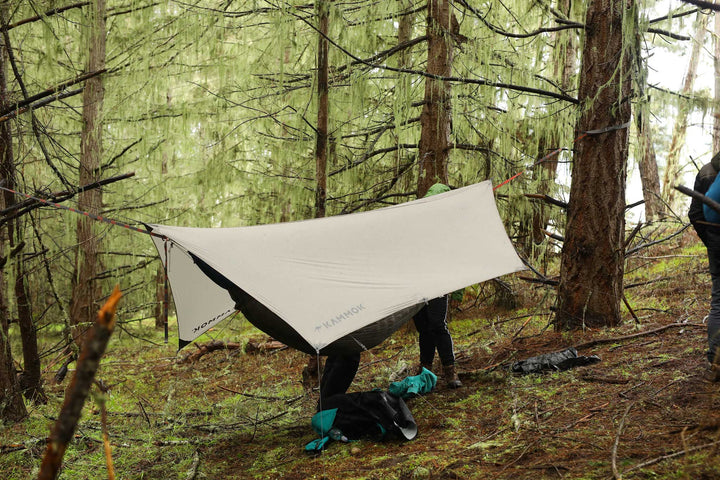 Showing 1–6 of 14 results
Featured
Best Selling
Price Ascending
Price Descending
Date Ascending
Date Descending
Name Ascending
Name Descending
Ultralight suspension The Roo Single Ultralight hammock is suspended by our secure, ultralight toggle-and-loop system. The toggles provide a lighter weight alternative to heavier carabiners, and integrate with traditional straps and whoopie slings. Breathable comfort Levitas™ 20D nylon ripstop fabric...
Ultralight Fabrics to Lighten Your Load The Mantis Ultralight™ is created from Levitas™ 20D nylon ripstop, the strongest, lightest hammock fabric in its class. The Mantis Ultralight's Python Ultralight straps are constructed with SpiraLine™ are 15 times stronger than steel and light...
PRODUCT TYPE: Weather Shelter
Ultralight design At just 10 oz, the tapered, hexagonal design of the Kuhli Ultralight backpacking tarp provides ground-to-air shelter without unnecessary weight. The Sil/PU coated stuff sack compresses the Kuhli to decrease its volume when not in use. Weatherproof protection...
Ultralight suspension Patented Nanoweave™ technology eliminates extra stitching and bulk, while strengthening the hammock straps overall. At just 3 oz, the Python 10 Ultralight straps pack down small into their Sil/PU coated stuff sack. Secure strength The Python 10 Ultralight...
PRODUCT TYPE: Trail Quilt
Tailored comfort and fit Low profile snaps and shock chords allow for total customization to dial in comfort from trail to travel. This technical quilt features a stylish, geometric triangle pattern. Stitch through construction keeps your down lofted and securely...
Support where it matters The curved, scalloped edge supports your neck, hugging each shoulder to create an airy halo around your head. Our micro adjust valve enables you to inflate the pillow to your preference, contouring to your noggin for...