10 Best Bike Tours in the U.S.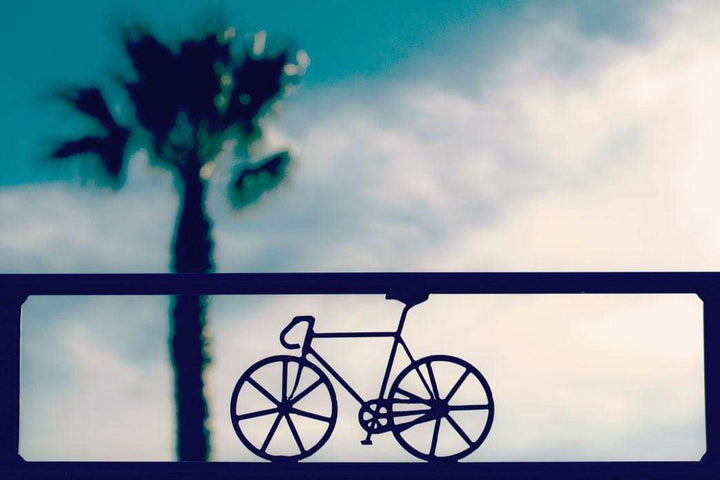 When it comes to two-wheeled adventuring, sometimes self-guided exploration is part of the thrill. Other times, you'd rather leave the wayfaring to an experienced guide so you can focus on soaking up the scenery as well as the eats (and drinks) along the route.
Whether you're a hardcore cyclist looking to press your daily mileage or just out for a Sunday cruise with plenty of stops for Instagram photos, there's an offering that's just your speed. In recent years, operators have expanded their offerings to include a wide range of interest and skill levels, from ambitious tours of California's coast and wine regions, to food-centric cruises to Denver's food halls, to historic rides through Maine's lighthouses—and everywhere in between. In honor of National Bike Month in May, here are 10 of the best bike tours in the U.S.
1. Denver for Fantastic Food Halls
Denver has become a food-hall capital as of late, thanks to five destinations dotting the Mile High City and its suburbs with a mouthwatering array of restaurants and artisanal food shops. Take a bite out of all five spots over 10 miles of urban road riding, from Avanti Food and Beverage in the LoHi neighborhood to Stanley Marketplace in Aurora, home to 50 local businesses housed in a former airplane hangar in Aurora. Get rolling at The Source, a hotel/market hall hybrid in a former iron foundry with 25 indie food vendors and bike rentals.
2. Albuquerque for Chiles
This kicky little veggie, whether in its red, green, chopped, and sauced forms, is ubiquitous in New Mexico. The crop is the basis of the state's signature regional cuisine—and one of Albuquerque's most popular outings from Routes Bicycle Tours. The 10-to-12-mile tour cruises along the Rio Grande's cottonwood forests to six of the city's top foodie hotspots, like Golden Crown Panaderia for green chile bread, and Pop Fizz, home to red chile chocolate popsicles.
3. Austin for Live Music
During Austin's thriving festivals—and there are plenty of them—ditch the car and make like the locals, opting for a bike instead, which gets you past the inevitably snarled traffic to the stage way faster. And you're sure to stumble across live music venues on the Austin Icons tour offered by Austin Bike Tours and Rentals. The two-hour outing pedals past Sholtz's Beer Garden, the oldest operating business in Texas that's had a grand influence on local culture and music.
4. Santa Barbara, California for Beaches and Wine
It's hard to decide which is more relaxing: the beach or wine country. But California Bicycle Tours' multi-day rides from Southern California up the Central Coast promise the best of both. Riders pedal along scenic coastlines, past quaint seaside towns, and along the scenic vines of Santa Barbara's wine country. Tours vary based on itinerary; however, they cover 22 to 40 miles per day, so they're better suited to riders who are accustomed to being in the saddle.
5. Los Angeles for Tacos
La La Land's taco scene is spicy, and an outing from LA Cycle Tours wraps up some of the city's best known and off-the-beaten-path spots. The nine-mile tour through several L.A. neighborhoods and past historic sites helps justify that extra side of guacamole.
6. Portland, Oregon, for Craft Beer
Portland has earned the nickname "Beervana" for good reason—it's home to more than 70 breweries, at last count. Get a sampling of what's on tap with Pedal Bike Tours, which guides thirsty riders along the five-to seven-mile route past 11 of the city's sudsy spots and inside a handful of them to see the brewing process and—of course—taste.
7. New Orleans for Cuisine
You probably won't come close to pedaling off the calories you consume, but who doesn't come to the Big Easy to overindulge a bit? The Confederacy of Cruisers' New Orleans Culinary Bike Tour itinerary changes with the seasons, but you can expect a sampling of NOLA classics like gumbo, po'boys, crawfish, Cajun pork boudin, and jambalaya, as well as a few off-the-tourist-track surprises from the city's Italian and African influences. This caloric cruise follows six- to 10-mile routes (but don't count on your pedaling to offset the feast).
8. Atlanta for Neighborhood Gems
The Atlanta Beltline will ultimately encircle A-Town, connecting 45 in-town neighborhoods along trails built on former railroad corridors. That neighborly spirit prevails on free weekly tours, organized by the Atlanta Beltline Partnership. Saturday morning rides follow the 16-mile Eastside Trail or the 11-mile Westside Trail; routes alternate each weekend.
9. Oak Park, Illinois, for Architecture
Architecture aficionados will find their match in the summer tours (June through September) of the world's largest collection of buildings designed by Frank Lloyd Wright. The outing begins and ends at the iconic architect's home and studio, and cruises through a picturesque neighborhood filled with 21 Wright-designed structures.
10. Portland, Maine, for Lighthouses and Lobster Rolls
Summer Feet Cycling's Lighthouse Bike Tour follows the scenic shores of Casco Bay by bike to five of the state's picturesque lighthouses, with guides sharing Portland's history along the way. along the 10- to 12-mile tour, you'll work up an appetite for lunch, which features the city's best lobster roll. Or, for the foodie-centric cyclists who prefer their tour with more lobster rolls than lighthouses, Summer Feet also has an offering exclusively devoted to taste testing one of New England's signature dishes.
Written by Ashley M. Biggers for RootsRated. Collection 2019 Sale 70% Off Title for image