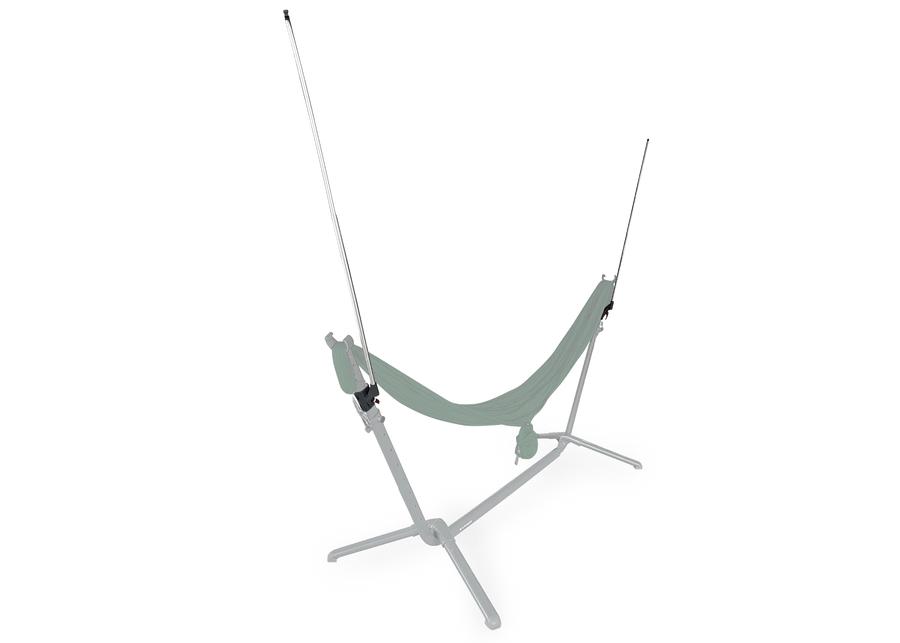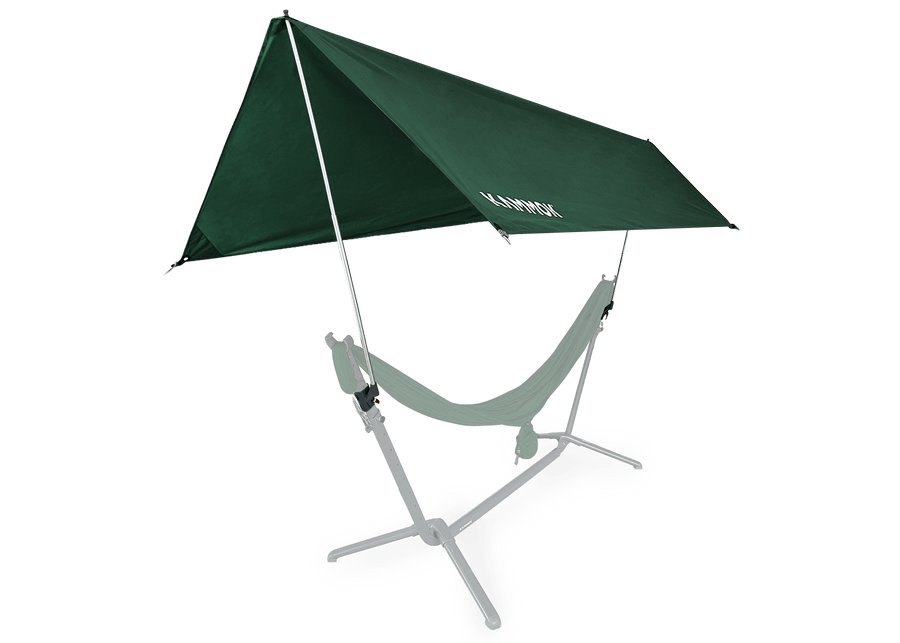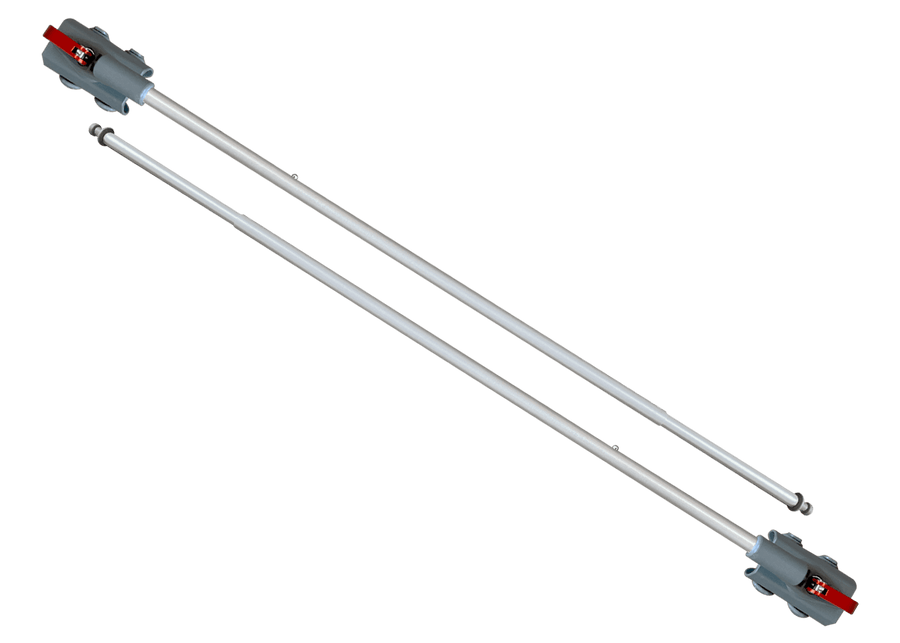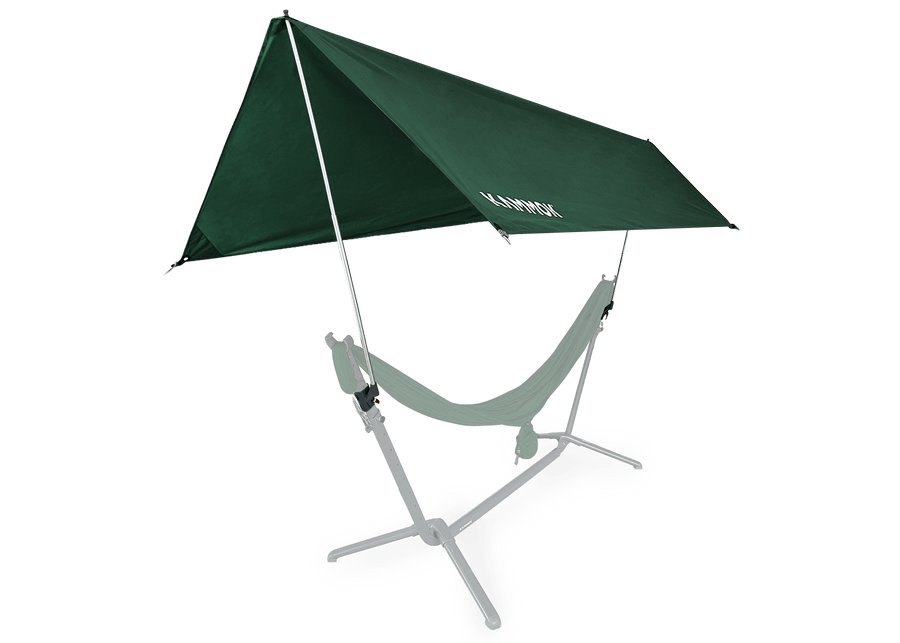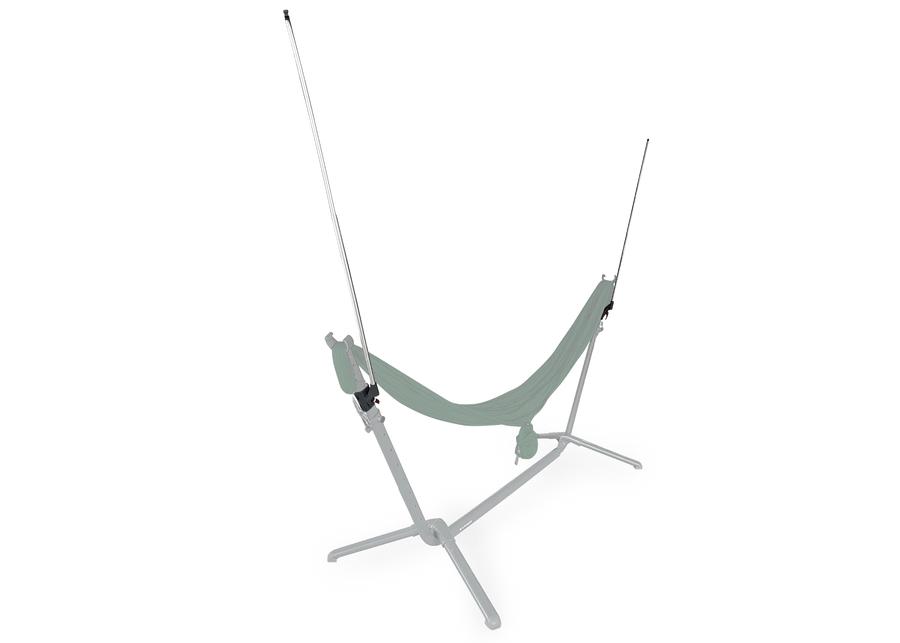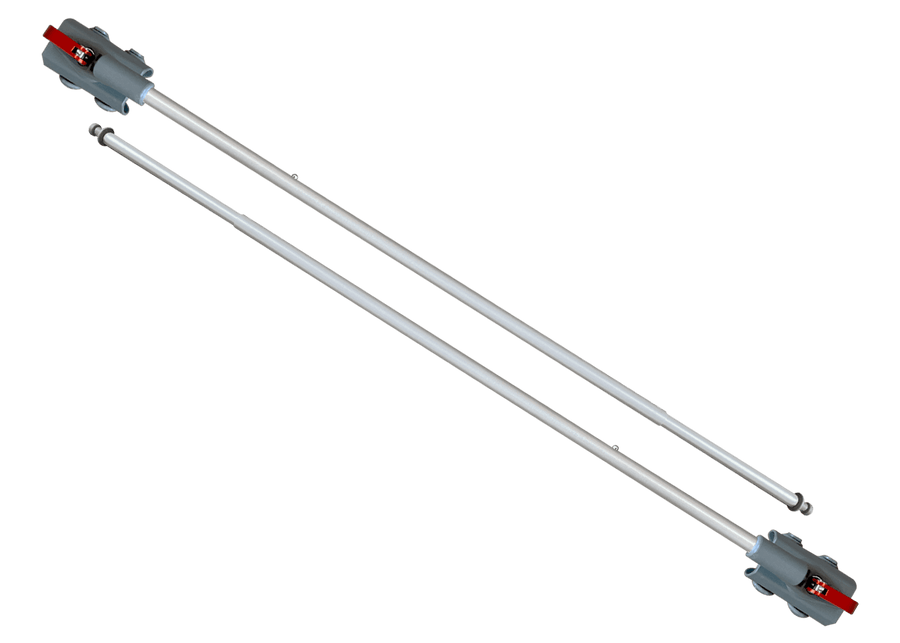 Swiftlet Shade Kit
Swiftlet Accessory
Sale price
$79.95
Regular price
Find shade even in treeless terrain with the quick-attach Swiftlet Shade Kit: UV resistant to protect you from the sun with a DWR coating to shelter you in light rains.
UV
Resistant
Tool-Free
Setup
Bugnet
Compatible
Adventure Grade
Lifetime Warranty
Transform any outdoor space into a relaxing oasis with a hammock canopy.
Complete your
Swiftlet Shade Kit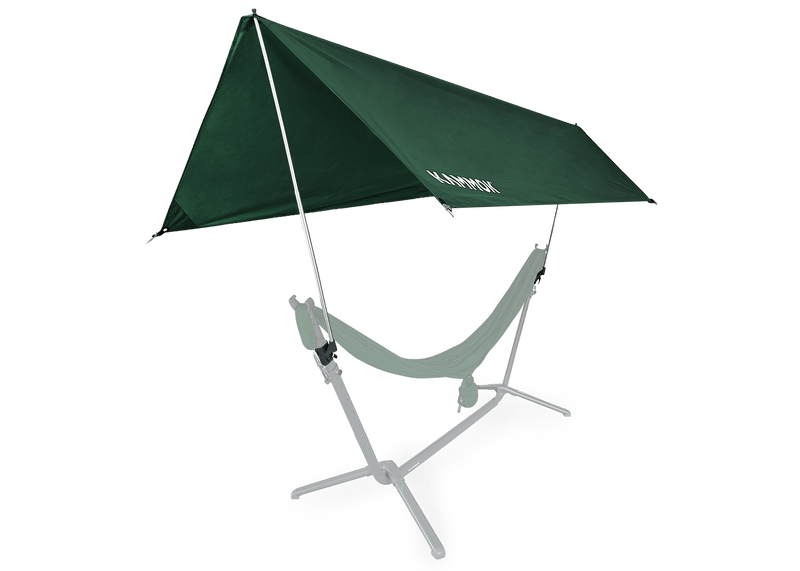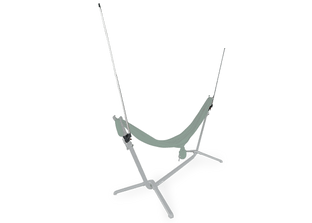 Sale price
$79.95
Regular price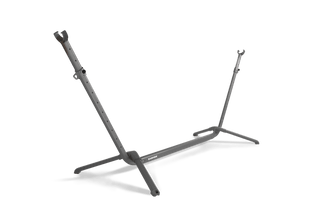 Sale price
$299.95
Regular price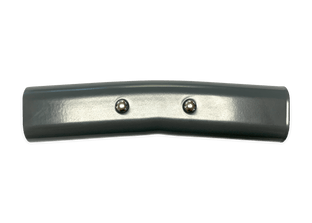 Sale price
$39.95
Regular price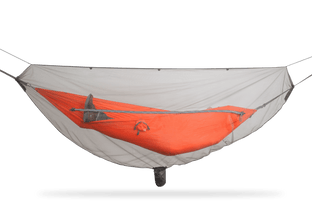 Black Friday 25% Off
Sale price
$59.97
Regular price
$79.95
Tool-Free Setup
Everything you need for adding sun protection to your Swiftlet — no tools required. Combine with the Dragonfly for adding bug protection to your Swiftlet.
Compact for Travel
All components pack into an included travel bag that will fit into your Swiftlet carrying case for easy transport.
Hammock Canopy
The included tarp (when buying the whole kit) has a UV resistant fabric with a DWR coating for protection against sun exposure and light rain.
Easy Adjustments
Simple push buttons and a quick-release pivot joint allows you to utilize different size tarps as well as raise and lower your tarp for maximum coverage.
Secure Your Tarp
Each pole features a cap that easily fits into the grommet of most tarp ridgelines, including our Kuhli, Kuhli UL, and Kuhli Pro.
Flexible Configurations
Configure your tarp as an A-frame shelter or side-wall shelter depending on the angle of the sun or direction of the wind.
Adventure Grade Guarantee
Our Swiftlet Shade Kit is backed by our Adventure Grade lifetime guarantee.
With Tarp:
Included
1 × UV Resistant Tarp
2 × Swiftlet Shade Poles
4 × Silicone Straps
4 × Aluminum Stakes
4 × Knotless Guy-Out Cords
With Tarp:
Dimensions
Packed Dimensions
L 31.5 × W 2.3 × H 4.5 in
L 80.01 × W 5.8 × H 11.4 cm
Unpacked Dimensions - Shade Poles
L 30-50 × W 3 × H 3 in
L 76.2-127 × W 7.6 × H 7.6 cm
Unpacked Dimensions - Tarp
L 10 × W 4.9 ft
L 304 × W 149 cm
Max Peak Height
79.5" will poles in line with the Swiftlet arms
86" with poles positioned vertically
With Tarp:
Weight
Total Packed Weight
1.9 lbs / 861 g
With Tarp:
Materials
Pole Materials
UV Resistant Plastic, stainless steel, aluminum
Tarp Materials
C6 DWR Coated Ripstop Polyester
With Tarp:
Best Used for
Recreational use, backyard lounging, car camping, basecamp hammock camping.
With Tarp:
Compatibility
Compatible with the Swiftlet portable hammock stand, all Kuhli tarps (except Kuhli XL), and the Dragonfly bug net.
Pair the Swiftlet Portable Hammock stand with the Swiftlet Extension Bar to accommodate tarps up to 160 inches.
Frequently Asked Questions
Why would I buy the Swiftlet Shade Kit without the tarp?
If you already have one of our compatible Kuhli tarps (not including the Kuhli XL), then you might opt to use your Kuhli instead of the Swiftlet Shade Kit tarp.
Is the tarp included with the Swiftlet Shade Kit waterproof?
The tarp features a DWR coating that is waterproof, however the included tarp provides less coverage than a Kuhli and will not provide complete rain protection outside of a light rain.
What's the difference between the shade that's included in the kit compared to a Kuhli weather shelter?
Kuhli weather shelters provide more coverage and rain protection than the included tarp. They also feature more connection points to keep your tarp secure in more extreme conditions.
Are Kuhli weather shelters compatible with the Swiftlet Shade Poles?
All Kuhli weather shelters, except for the Kuhli XL, are compatible with the Swiftlet Shade Poles.
What tarp should I buy for rain protection when camping in my Swiftlet?
For maximum protection from wind and rain, we recommend using a Kuhli tarp with your Swiftlet Shade Poles. Kuhli Pro also provides a heat-reflective interior that can be used to add insulation or reflect heat from the sun.
Will the Swiftlet Shade Kit work with my Dragonfly?
The Swiftlet Shade Poles feature caps that allow you to wrap your Dragonfly ridgeline and suspend your bug net for extra protection in your Swiftlet.
Can I use a non-Kammok tarp on the Swiftlet Poles?
The Swiftlet Shade Kit can be used with other non-Kammok tarps, but we cannot guarantee fit and performance.
Will it work in all Swiftlet modes: chair, lounge, and extension bar?
Swiftlet Shade Poles are full adjustable, allowing you to configure your tarp in any Swiftlet setup mode.
Can I use these poles on other non-Kammok products or hammock stands?
No: The Swiftlet Shade Poles are designed specifically to fit the tube profile of the Swiftlet.