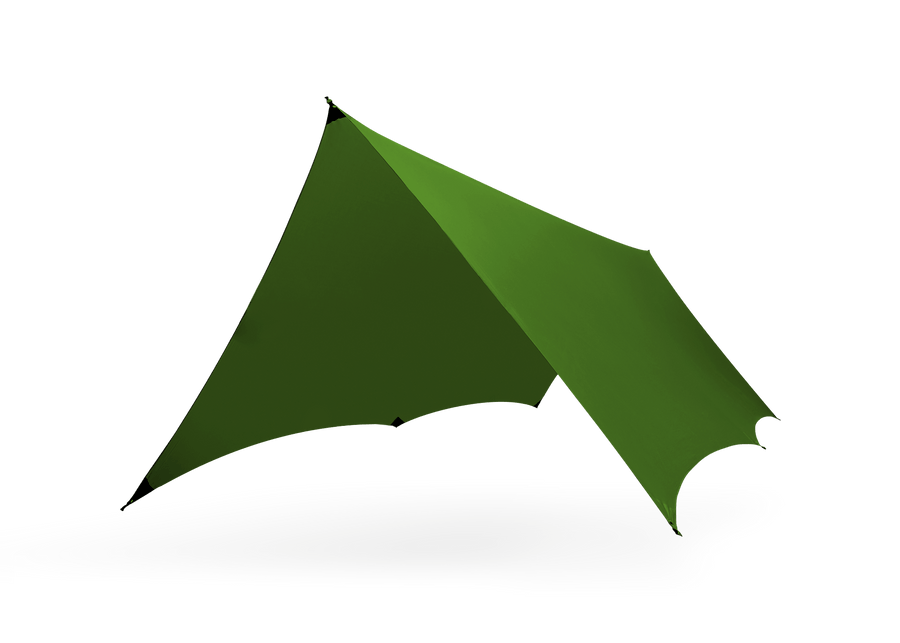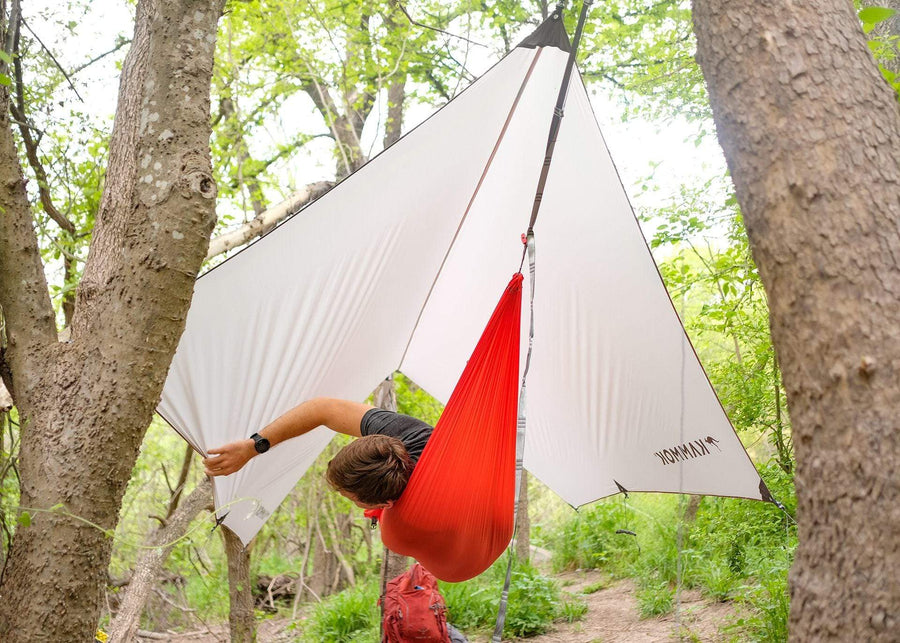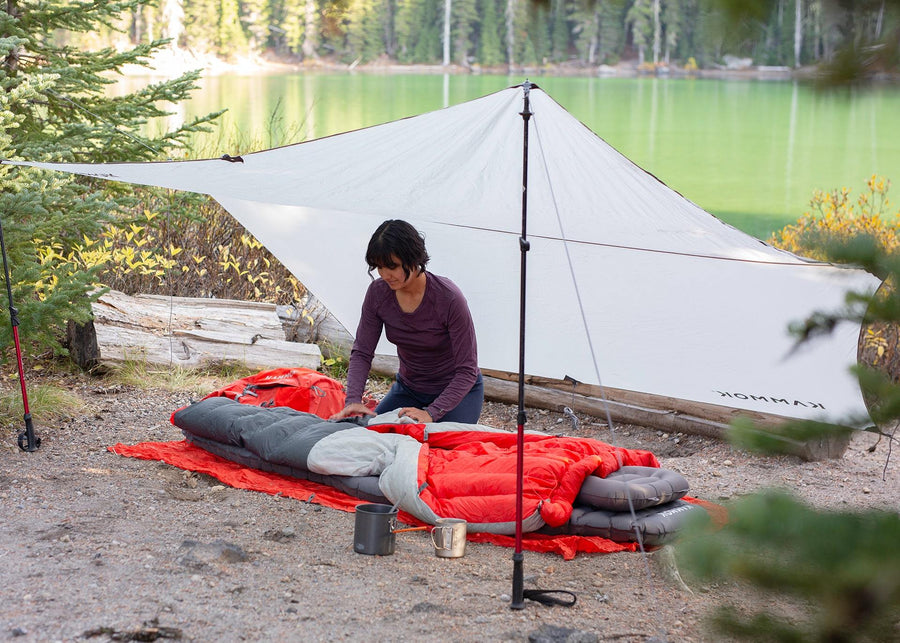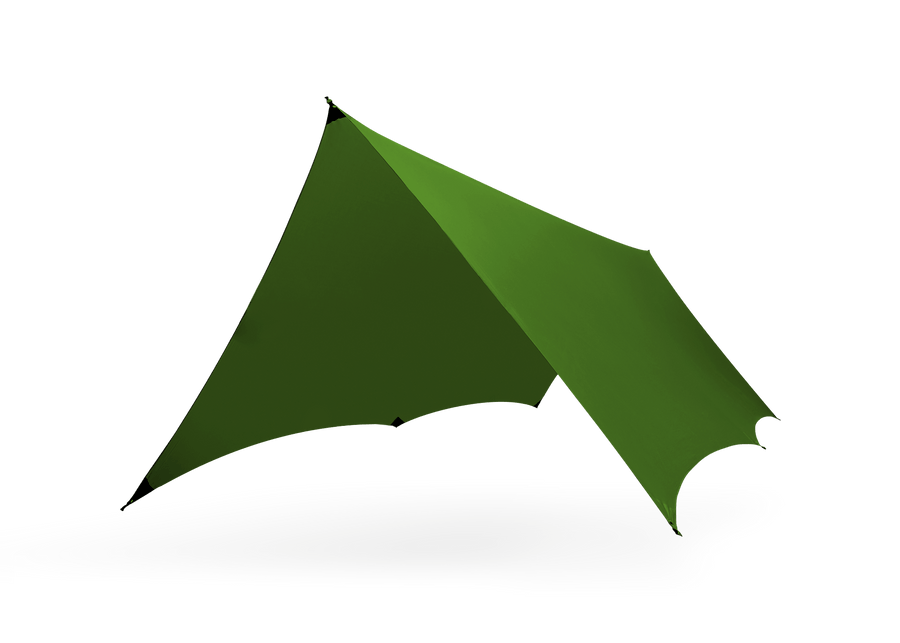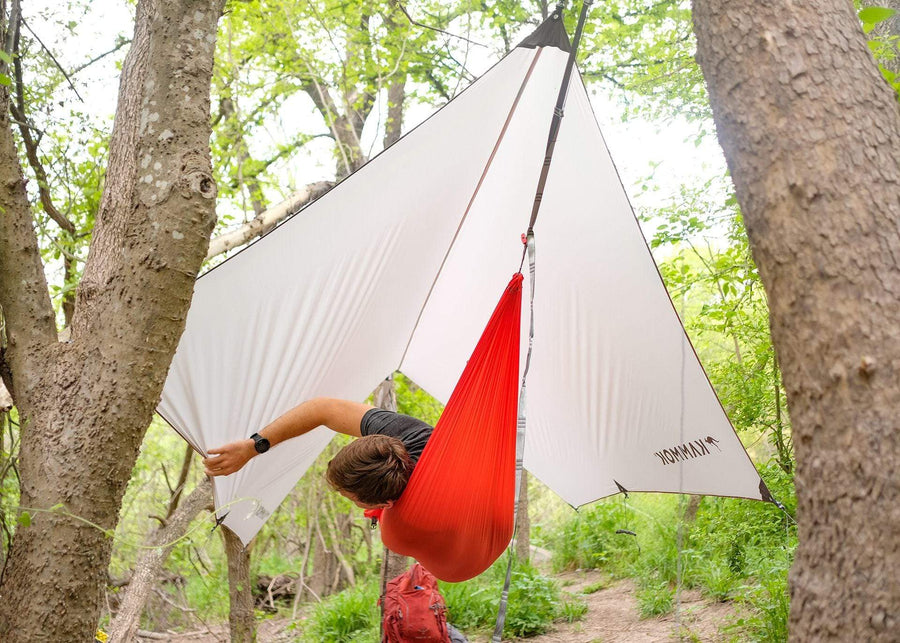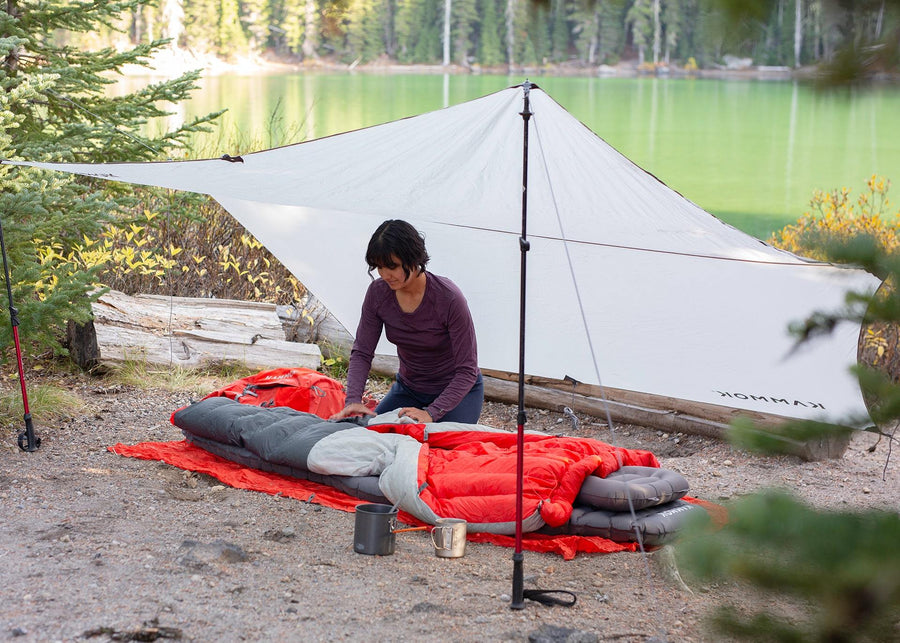 Sale price
$179.95
Regular price
Our lightest, camping tarp in the Kuhli family, the Kuhli UL is innovated to offer shelter from the elements - in the air or on the ground - for just 10 oz. Featuring Patagium™ fabric and a knotless design, the Kuhli Ultralight adapts to meet your needs on trail.
Limitless
Setup Modes
Knotless
Setup
All-weather
Design
Lightweight
Materials
At just 13 oz, the Kuhli UL is an innovative weather shelter that adapts to your needs on the traill.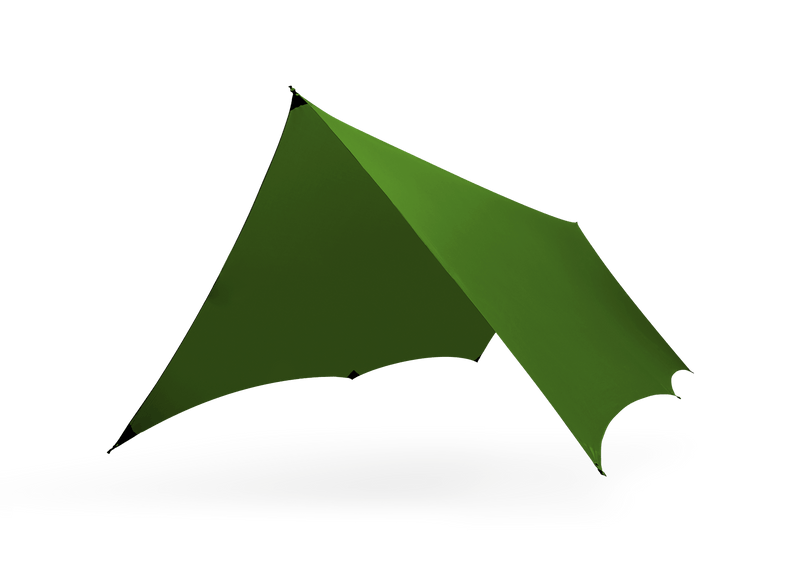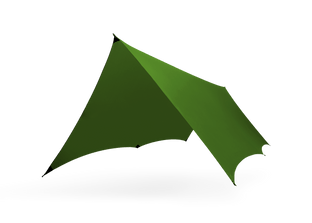 Sale price
$179.95
Regular price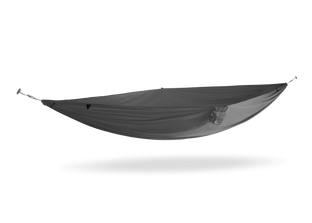 Sale price
$89.95
Regular price
Ultralight camping hammock
Ultralight design
At just 10 oz, the tapered, hexagonal design of the Kuhli Ultralight backpacking tarp provides ground-to-air shelter without unnecessary weight. The Sil/PU coated stuff sack compresses the Kuhli to decrease its volume when not in use.
Weatherproof protection
Constructed with our Patagium™ fabric, the Kuhli Ultralight camping tarp is Sil/PU and DWR coated with seam seals to stand the test of rain and snow. Hypalon™ anchors reinforce guy outs to sustain high winds and inclement weather.
Knotless set-up
Ground-to-air, the Kuhli Ultralight sets up effortlessly. Line-lock and tensioners suspend the camping tarp above you, while 8 different guyout points work with the four included stakes and trekking poles to secure it closer to the ground.
Included
Kuhli UL
1 × Kuhli Ultralight camping tarp
4 x Stakes
8 x Guylines
1 x Stuff sack
Best Used for
Backpacking and ultralight camping
Dimensions
Unpacked Dimensions
L 132 in x W 88 in
L 335.3 x W 223.5 cm
Packed Dimensions
L 3.75 x W 3.75 x H 7 in
L 10 x W 10 x H 18 cm
Weight
Total Packed Weight
14.0 oz / 394 g
Component Weights
Tarp - 10 oz
Cord - 2 oz
Stakes - 1.5 oz
Knotless Hooks - 0.07 oz
Stuff Sack - 0.4 oz
Capacity
Recreational Capacity
1-2 people
Materials
Product Material
Patagium™ 15D diamond ripstop nylon with Sil/PU + DWR waterproofing
Stuff Sack Material
Patagium™ 15D diamond ripstop nylon with Sil/PU + DWR waterproofing
Additional Specs
Hypalon Reinforced Guyout Points
8
Frequently Asked Questions
Does the Kuhli UL come with stakes?
Yes, the Kuhli UL comes with four stakes with reflective cord loops. For additional stakes, check out our Stake Pack.
How do I hang my Kuhli UL?
There are infinite ways to set up the Kuhli UL from hammock tarp to backpacking tarp on the trail. For the five most popular set up modes, watch this video (note: this video features a previous version of the Kuhli).
How many people and hammocks can I fit under the Kuhli UL?
Similar to hammocks, your set-up dictates the number of people you can fit under the tarp. In the most traditional hammock set up, one hammock camper can hang under the Kuhli UL tarp. If you suspend the Kuhli UL in a flat awning or a-frame mode above the ground, 1-2 people can be seated underneath it comfortably.
What is the difference between the Kuhli and Kuhli UL?
Weight and size is the biggest difference between the Kuhli and Kuhli UL. The Kuhli weighs 20.5 oz, while the Kuhli Ultralight weighs only 13.9 oz. There are also less guyout points on the Kuhli Ultralight (8 instead of 10), and no cord pockets in order to cut weight. Overall, the Kuhli Ultralight is 8 inches shorter, and 22 inches more narrow.