Sustainably Made
Limited Edition
Product on backorder
Hot
New
Out of Stock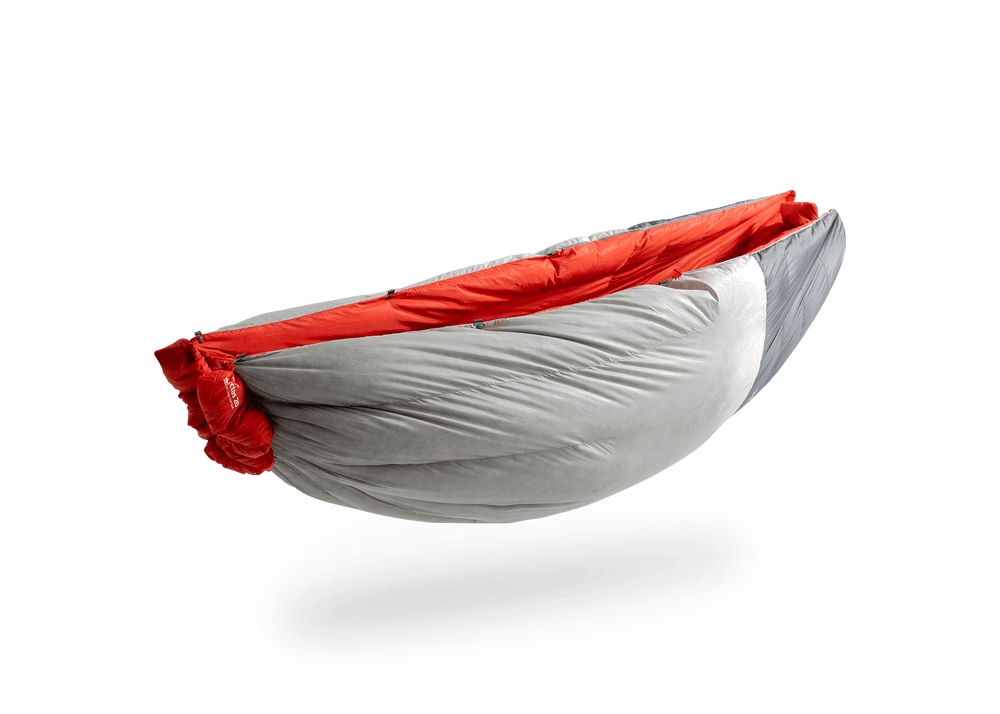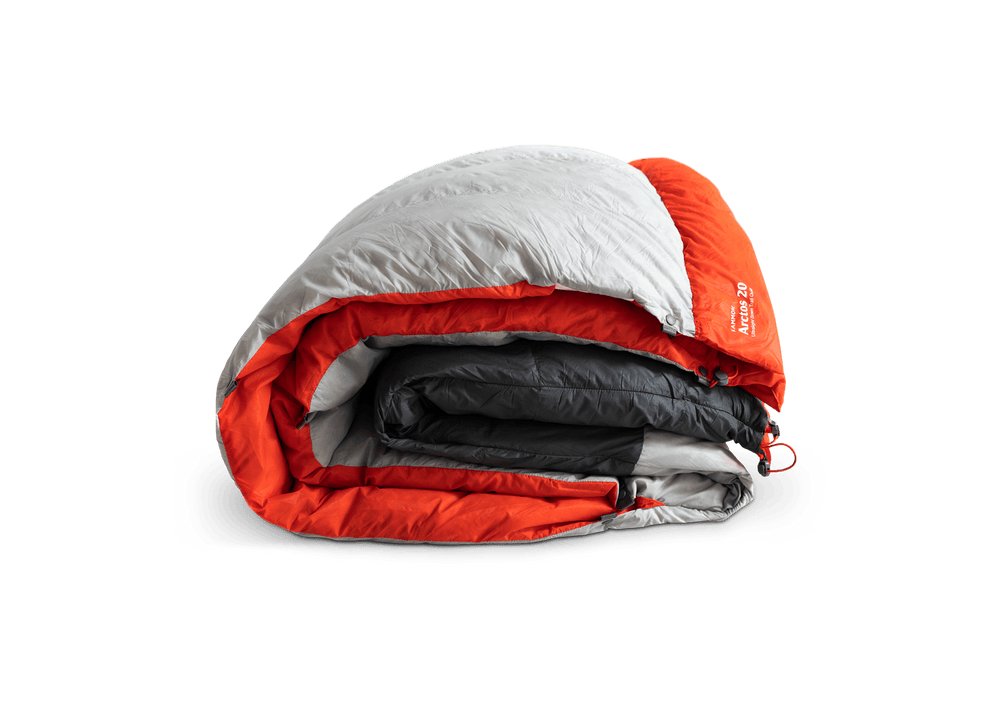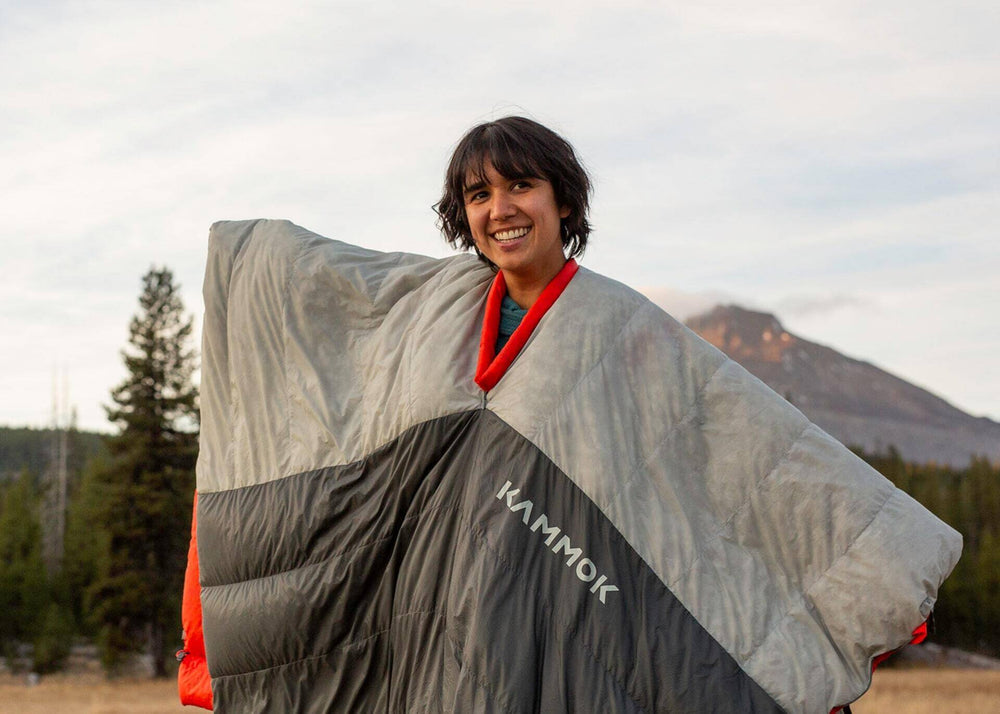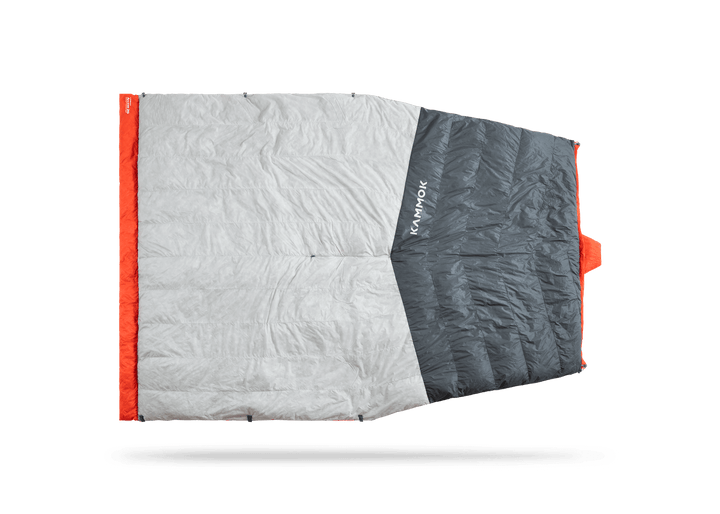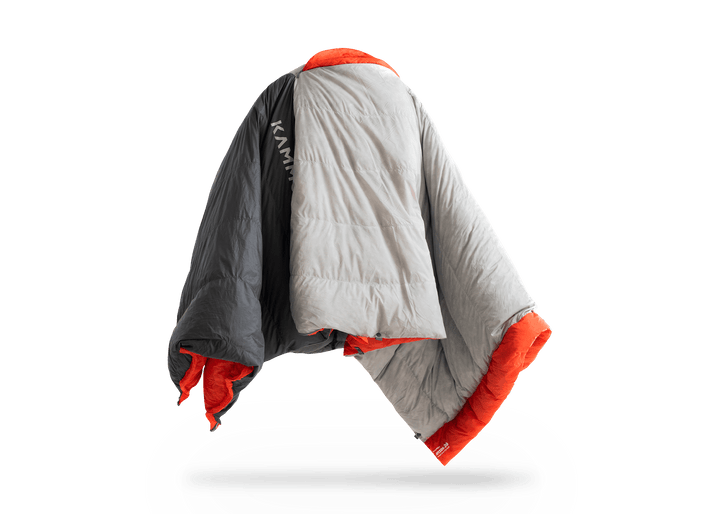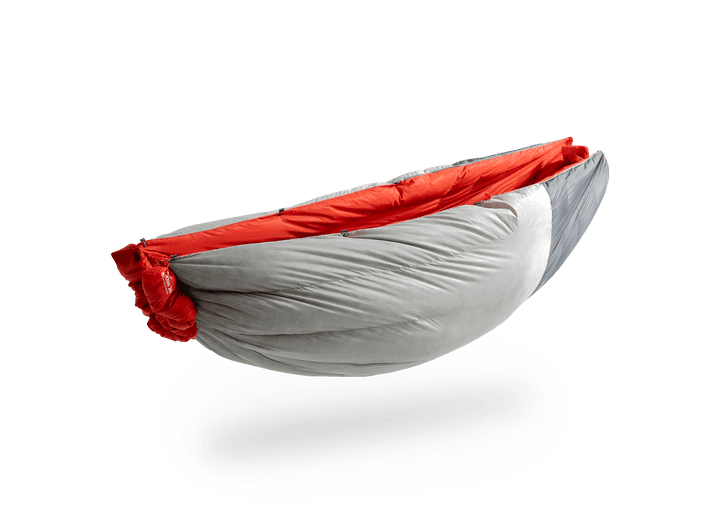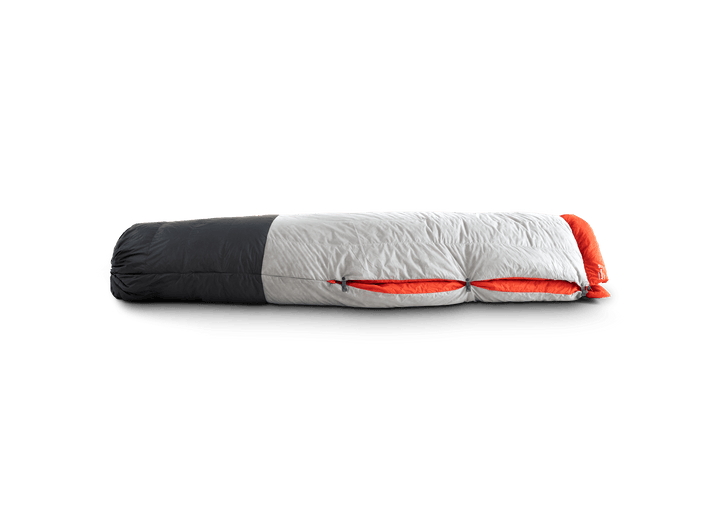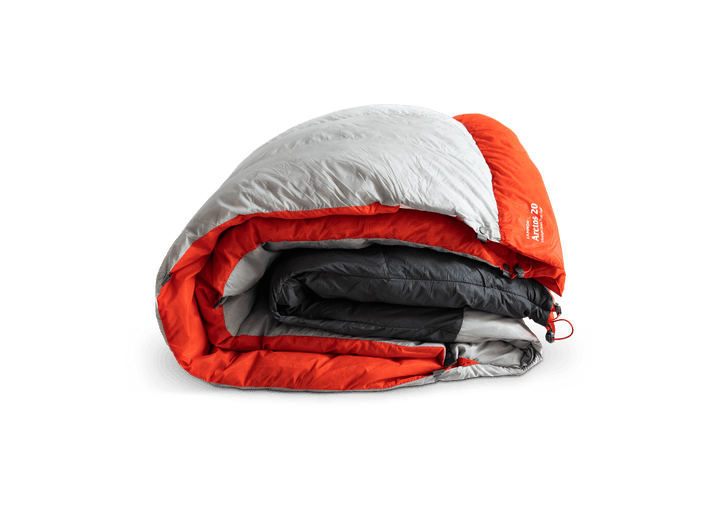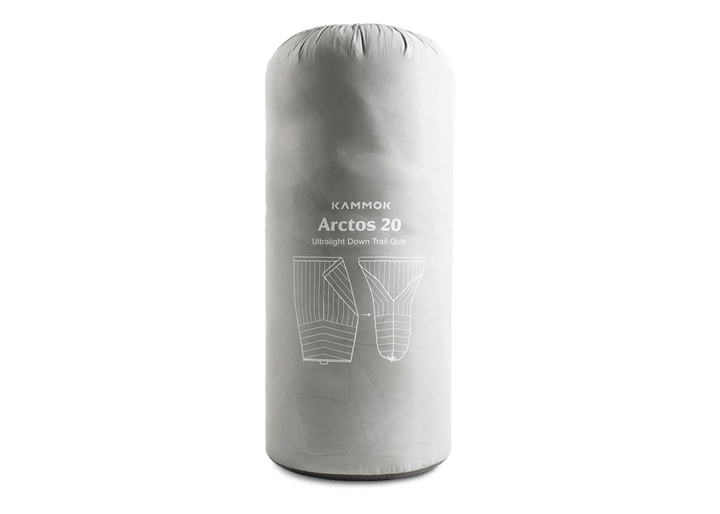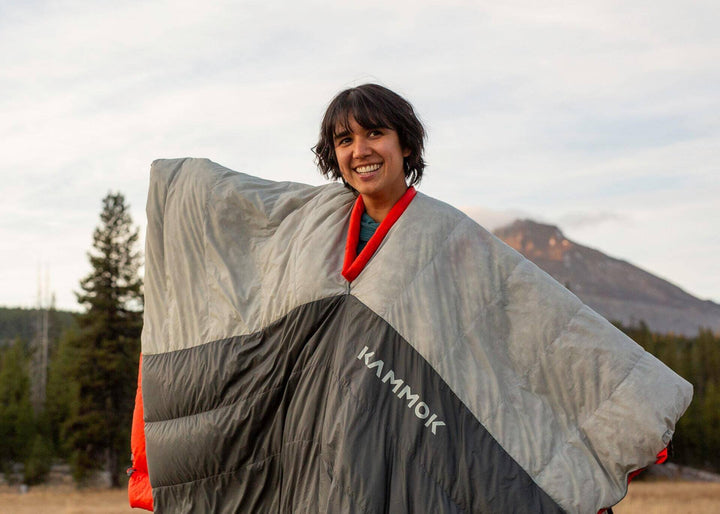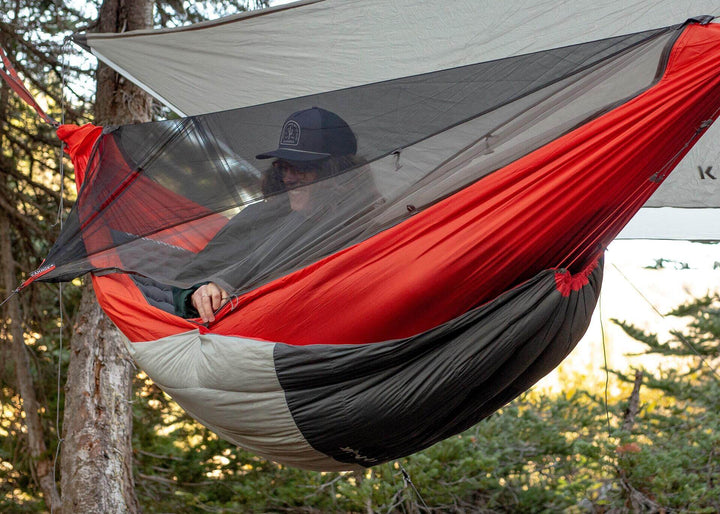 Sustainably Made
Limited Edition
Product on backorder
Hot
New
Out of Stock
Arctos 20°F
Ultralight Down Trail Quilt
---
Uncompromising warmth for ultralight backpackers, Arctos 20ºF trail quilt excels in winter conditions as an adaptable sleeping bag, hammock underquilt, top quilt, and poncho in the backcountry. It's your trusty, ultralight and ultra-versatile camp quilt.
---
Complete your setup: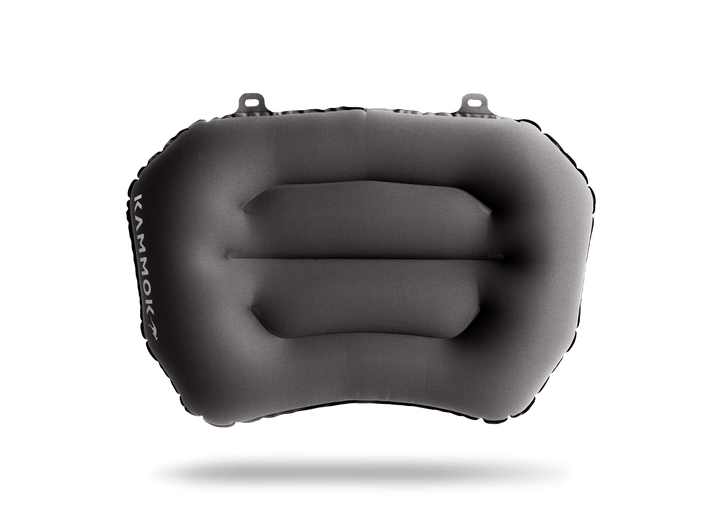 Our warmest quilt yet, the Arctos 20ºF pairs high performance, water repellent down, a zippered footbox, and modular snaps, into an ultralight trail quilt for long-distance hikers.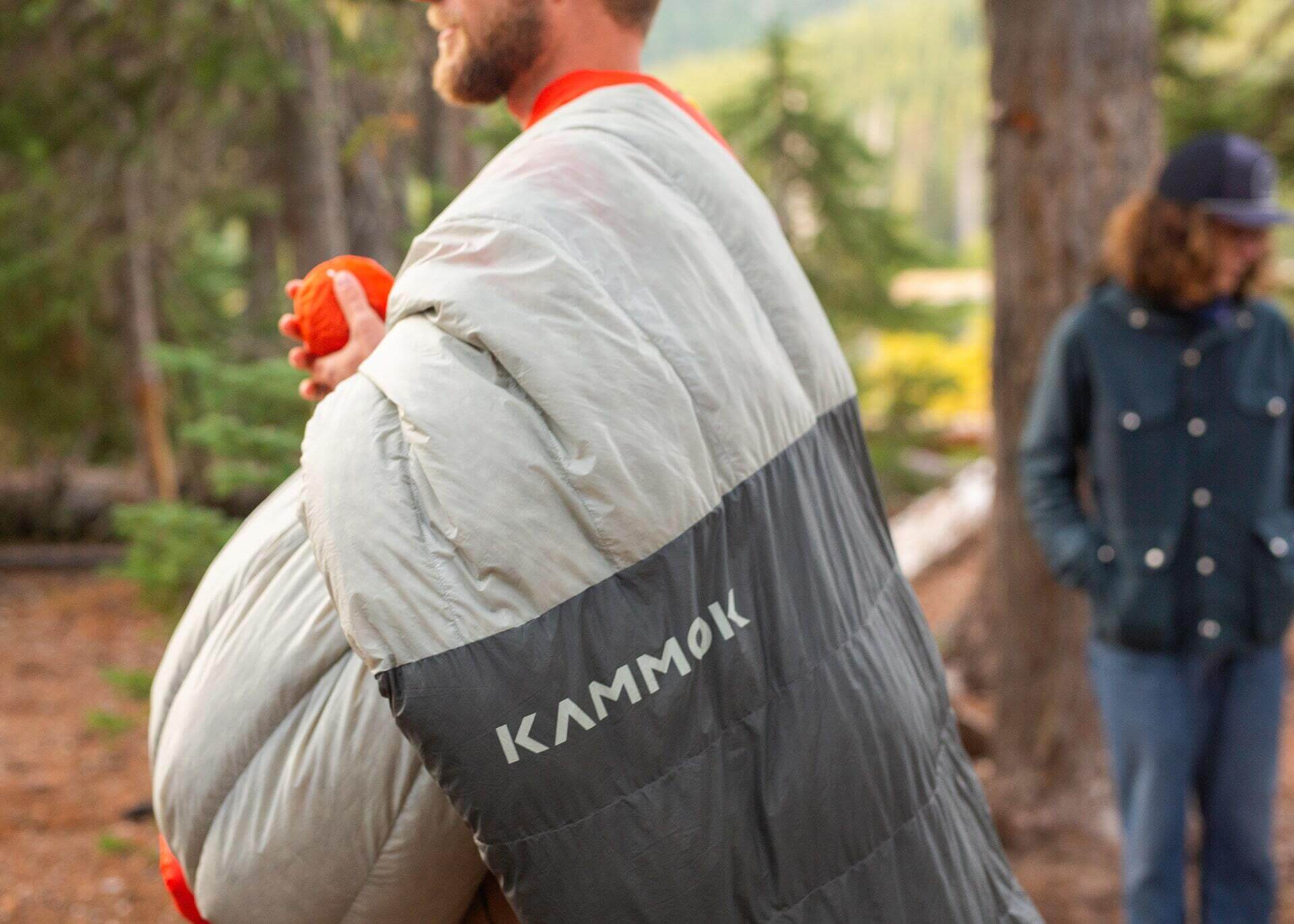 Designed for maximum warmth for less weight, this trail quilt is insulated with 850-fill power goose down for superior comfort in high alpine and desert conditions.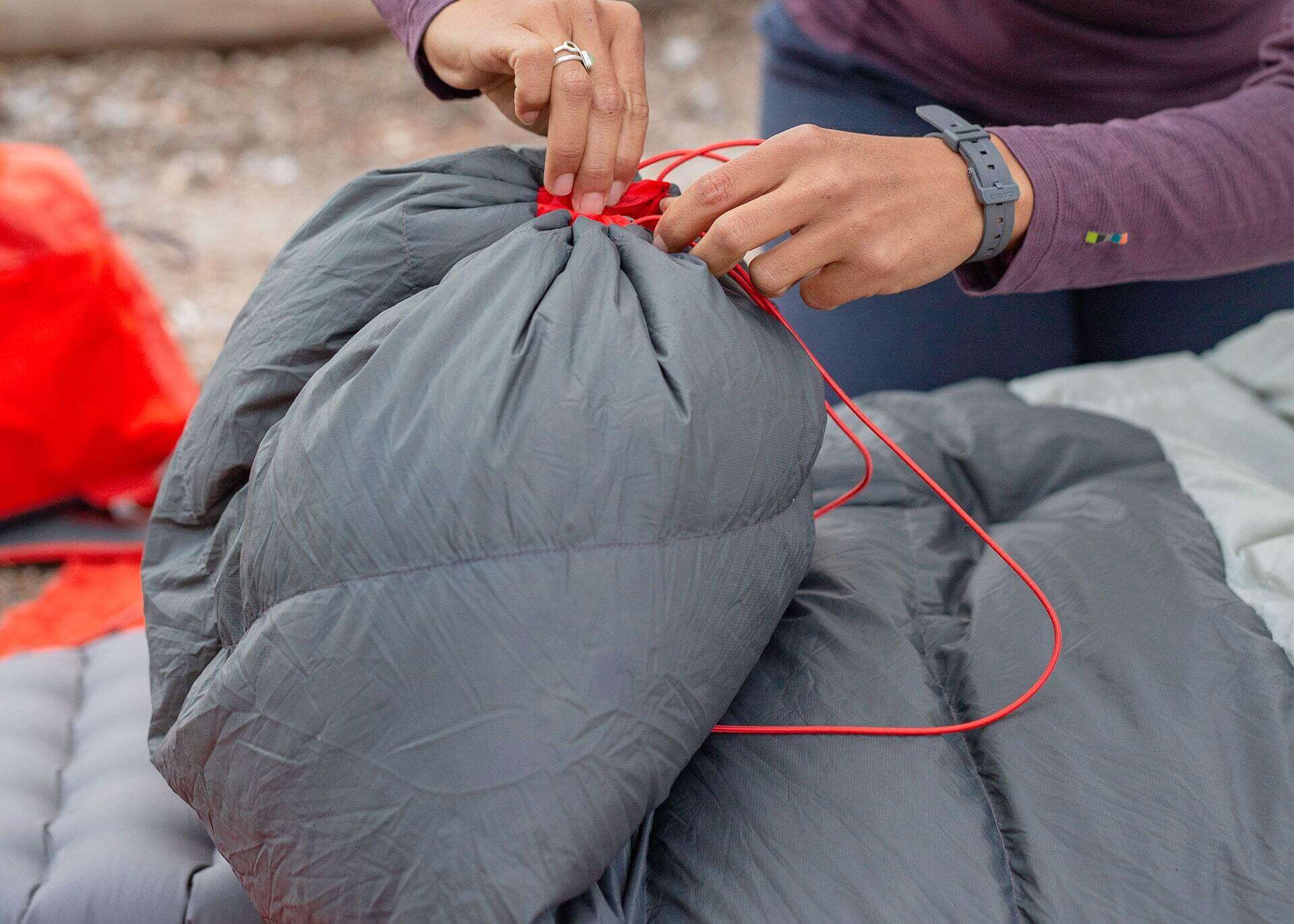 The Arctos 20ºF is quick to adapt to your needs in the backcountry, from camp quilt to sleeping bag with a zippered footbox.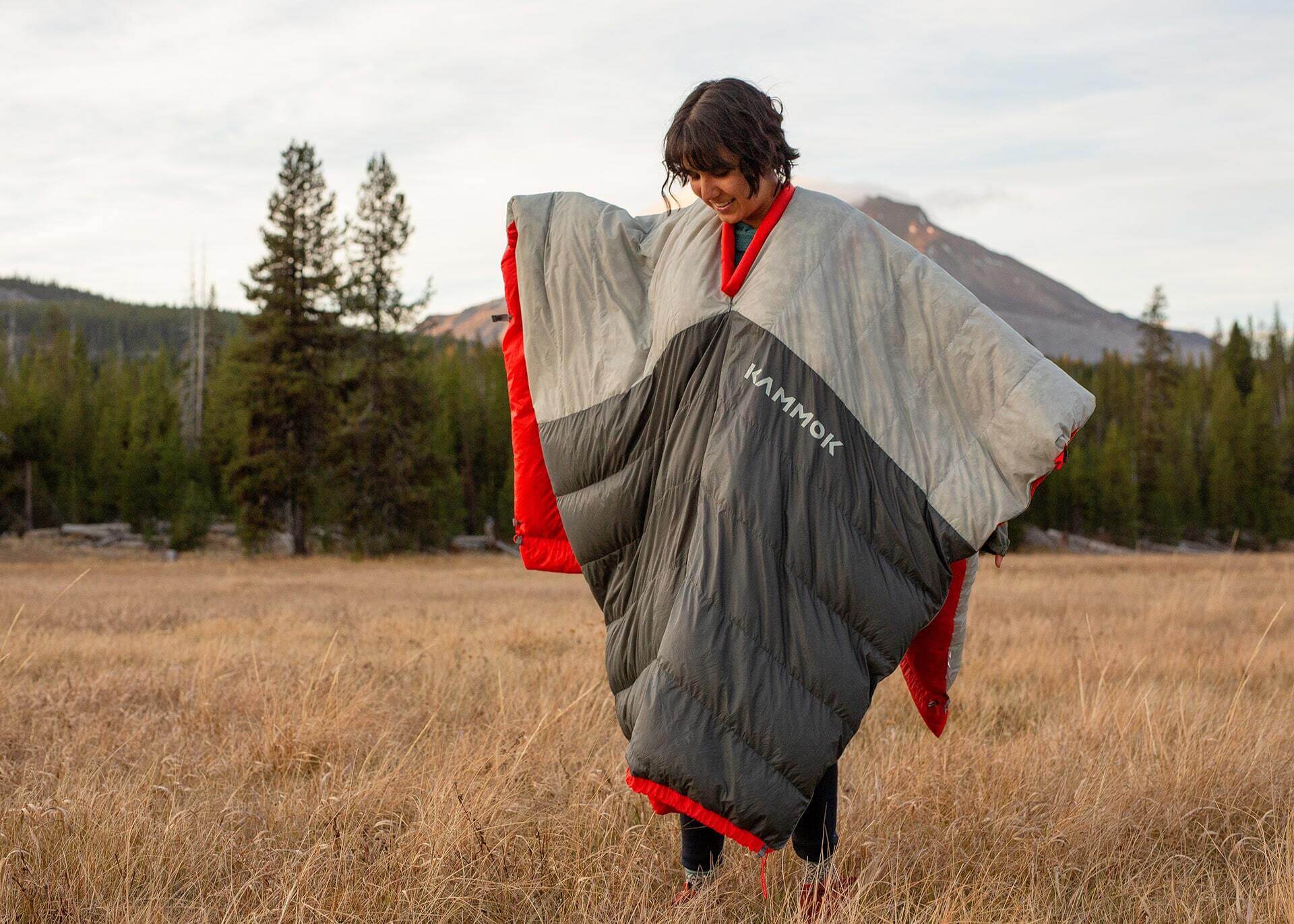 Poncho mode allows for total mobility, freeing your hands without sacrificing warmth.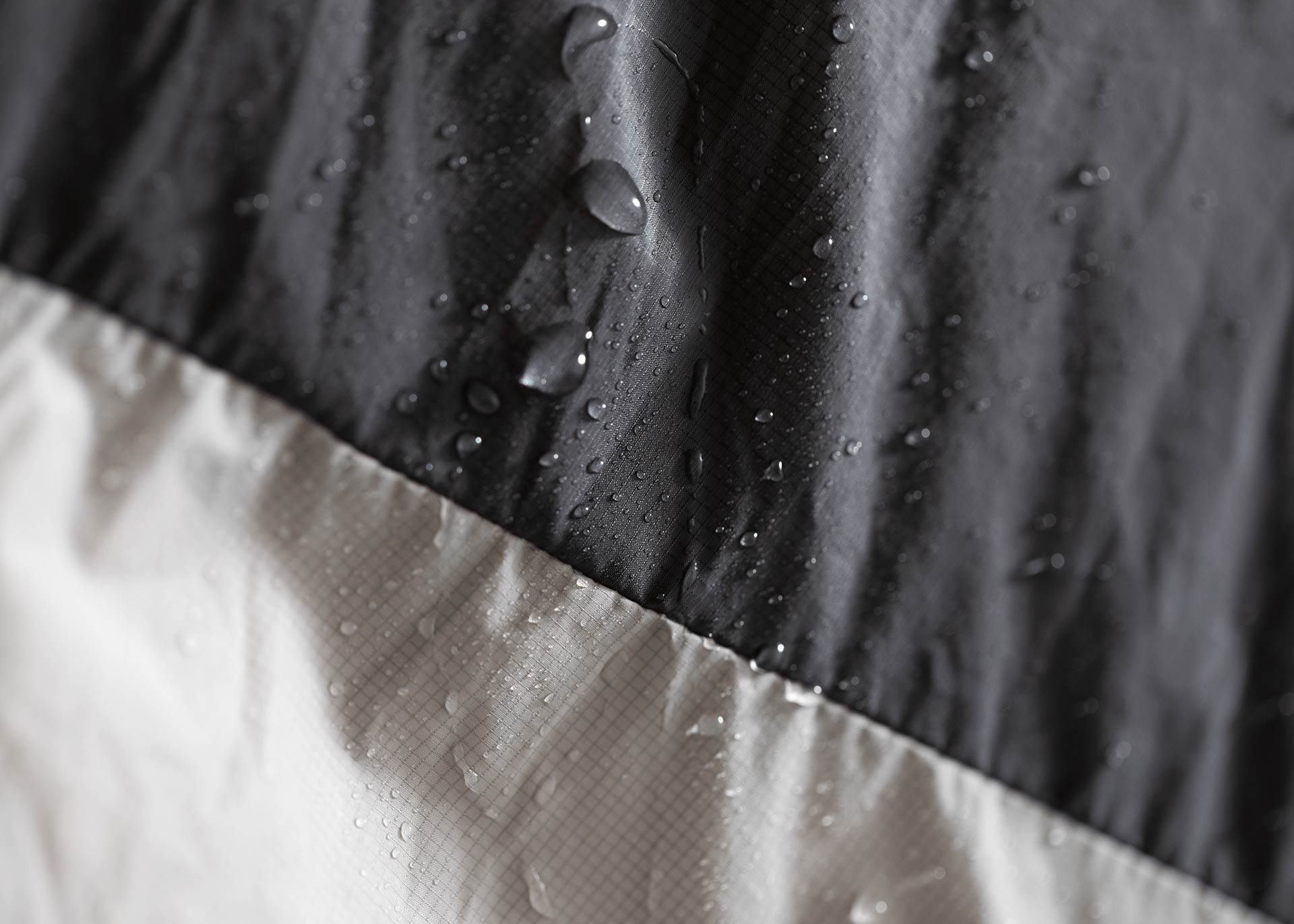 Our lightest fabric in the trail quilt lineup also has the lightest footprint. Our new Aura 10D UL fabric is our first 100% recycled, certified bluesign® approved fabric.
Features
Tech Specs
FAQ, Instructions & Care
Setup Videos
Features
Tailored comfort and fit
The most versatile piece of equipment in your pack, easily accessible shock cords and snaps allow you to customize the fit and regulate warmth. Unfurl on warmer nights for a lofty, top quilt to cozy up against like the comforter on your bed.
Zippered footbox
On cooler nights, create a minimal sleeping bag with included pad straps and a zippered footbox. A half-length zipper and small down-filled draft baffle at the foot creates a secure seal against cold air and minimizes heat loss at the toes.
Hammock underquilt and top quilt
For ultralight hammock campers, use the included conversion kit to create a hammock underquilt. Snaps along the quilt attach to the gear loops of our Roo hammocks and hammock tents.
Hands-free poncho
This wearable blanket offers hands-free warmth while hanging a bear bag, setting up camp, or stocking campfires. The zipper poncho opening is lined with a down-filled draft collar for extra comfort and protection around the neck.
Ultralight tapered design
The Arctos is our shortest length and warmest insulator in the trail quilt collection. The quilt follows the contours of the human body, shaving critical ounces from your pack. Wide at the shoulders and hips for extra comfort and wiggle room for side sleepers, tapered at the footbox for a mummy sleeping bag like fit.
Downtek™ 850-fill power goose down
High loft, Responsible Down Standard (RDS) certified goose insulation brings exceptional warmth to winter backpacking. The down is treated with bluesign® approved, durable water repellent (DWR) finish, free from all PFCs, to keep your quilt dry longer and dry faster when wet.
DownLock™
Our new color block pattern highlights the split baffle design. Blocks of vertical and horizontal baffles prevent movement of down from your upper to lower body region. Paired with DownLock™ technology, internal mesh gates lock your insulation securely in place, minimizing cold spots.
Aura™ 10D UL fabric
Our Aura 10D ultralight ripstop nylon fabric is cozy, and irresistibly soft. It's 100% recycled, DWR treated to resist light moisture, and certified as bluesign® approved. A harmonious balance of weight and durability for an ultralight quilt.
Tech Specs
Included
Arctos 20°F
1 x Arctos 20°F
1 x Stuff sack
2 x Sleeping pad straps
1 x Underquilt conversion kit
1 x Cotton storage bag
Best Uses
Long-distance hiking, ultralight camping in temps down to 20ºF
Dimensions
Unpacked Dimensions
L 78 in x W 55 in x W2 40 in
L 198 cm x W 140 cm x W2 101.5 cm
Packed Dimensions
L 14.2 in x W 7.1 in
L 36 cm x W 18 cm
Temperature Rating
20ºF / -6ºC
Materials
Product Materials
Aura UL 10D ripstop nylon 100% Recycled, Bluesign Approved, DWR waterproofing + Cire, YKK snaps, and YKK zippers
Fill
Downtek™ 850 FP 90/10 Goose down - RDS
Stuff Sack Materials
Aura UL 10D ripstop nylon 100% Recycled, Bluesign Approved, DWR waterproofing + Cire
Weight
Quilt Weight
26 oz / 737 g
Total Pack Weight
33 oz / 935.5 g (Weight includes quilt, stuff sack, storage bag, sleeping pad straps, underquilt conversion kit)
Additional Specs
Poncho opening
Zipper
FAQ, Instructions & Care
Frequently Asked Questions
What is a trail quilt?
We define a trail quilt as a quilt that can serve as both a top quilt, minimalist sleeping bag and hammock underquilt on the trail. Our trail quilts also afford you the option of creating footboxes or using it as a minimalist backpacking sleeping bag. Along with the Firebelly 30ºF, our Bobcat 45ºF and Arctos 20ºF are trail quilts because of their packable construction and versatile use cases.
How can I use my Arctos 20 hammock camping?
The Arctos can function as either a top or underquilt to insulate you while hammock camping in temperatures at or above 20ºF. For those who easily get cold at night, we recommend using an additional top quilt or sleeping bag when using the Arctos as an underquilt.
How do I loft down in the Arctos 20?
When the Arctos is compressed for long periods of time, the down fill can appear flat or displaced when taken out of the bag. After you first receive your Arctos, give the quilt a good shake and lay it on a flat surface for a day or two to allow the down time to loft. Repeat this after storing your Arctos for any extended period of time.
How do I clean my Arctos 20?
The performance of this fill (heat retention!) is directly tied to the "loftiness" of its down. To help your down products retain their loft, please follow our storage and cleaning instructions. Remember, more loft means more warmth. Lofty gear = happy you. Keep your Arctos in the best shape by spot cleaning or hand washing when possible. Hand washing your gear with cold water and Grangers Down Wash + Repel is best for extending its useful life, but it can also be cleaned in a front-load washing machine. Washing machine instructions:
If the gear is soiled or stained, use the recommended amount of Grangers Down Wash + Repel. Do not use fabric softener, bleach, or stain removal products.
Wash the trail quilt by itself using the gentle, cold water setting.
Heat activation is required. Tumble dry with a dryer ball or a clean tennis ball on a low-medium heat setting or lay out flat to air dry. Do not stuff back in stuff sack damp or wet.
How do I store my Arctos 20?
Where your Arctos sleeps when you're not using it affects its lifespan. Before storing after a camping trip, avoid gnarly smells and damaged fill by making sure your gear is completely dry. Then, store lightly stuffed in our cotton storage bag (included) or hang in a dry location. This keeps your down gear fluffy when stored for extended periods of time.
Setup and Care Instruction