Featured Gear
PRODUCT TYPE: Vehicle Parts & Accessories
Durable, Bagless Housing A bag-free design allows for lightning-fast setup at a moment's notice, while the tough-as-nails aluminum housing prevents rust for a lifetime of adventure. UV and Mold Resistant Canopy Our VeloX™ 600D PVC Coated Polyester fabric ensures long-lasting...
Ultimate Hammock Basecamp Elevate your camping experience off the ground in any setting, no trees required. On a single vehicle, mount multiple Outpost hammock stands to accommodate a group of campers for a more restful night at camp. Compact for...
Bundle includes a Swiftlet Portable Hammock Stand, Swiftlet Cupholder, and FREE Roo Double Hammock. From morning coffee to afternoon beers, this bundle has everything you need for a relaxing hang—including a spot for your beverage.
PRODUCT TYPE: Trail Quilt
Tailored comfort and fit The most versatile piece of equipment in your pack, easily accessible shock cords and snaps allow you to customize the fit and regulate warmth. Unfurl on warmer nights for a lofty, top quilt to cozy up...
Bundle and save big with the Camping Hammock Bundle. Cloud-nine comfort for every overnight starts with the Mantis all-in-one hammock tent and perfectly pillowy Pongo sleeping pad.
Ultra-durable and Ultra-plush Using the same strong Diamond Shell™ 40D diamond weave ripstop nylon as our Roo hammocks, the Mountain Blanket has a Durable Water Repellant finish, making it resistant to rips, dirt, and moisture. Plush fleece on the flip...

Adventure Grade lifetime warranty
Buying from us means buying for life. We design our products to stand up to the test of time, and we back them for the long haul with our Adventure Grade lifetime warranty.
Shop Now

Better for the planet
Our proprietary GravitasX™️ fabric makes our legendary hammocks the lightest and strongest recycled hammocks on the market. Using 100% recycled, bluesign®️ approved fabric, we've created hammocks that are better for people and better for the environment.
Shop the Recycled line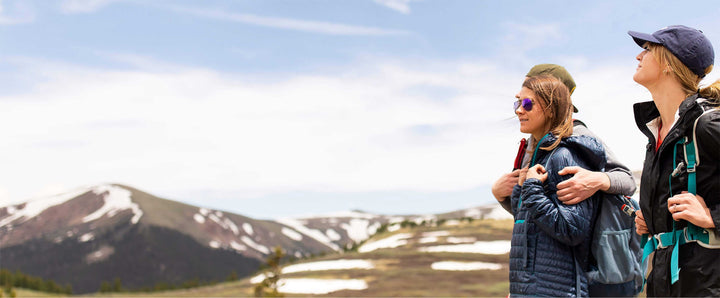 Earn rewards for every purchase
As a rewards member, you'll earn points for shopping, and get early access to new gear and exclusive deals.
Join Now
Loved it so much we got a second!
"The Swiftlet is so convenient. It's easy to transport and allows me to use a hammock anywhere my heart desires."
Jose - Swiftlet
My Favorite Blanket
"This has to be my favorite blanket I own. The plush side is so comfortable and it is so warm. Not to mention poncho mode is genius! Love wearing this thing! "
Spencer - Mountain Blanket
Best I've found!
"I have two of the Double Roos and they are the best hammocks I've used. Lightweight, simple and solid. They also pack smaller than some of the others I've used, which is a plus in a small pack."
Todd - Roo Double
Read more reviews