Crosswing Square Nuts
Hardware Accessory
Sale price
$14.95
Regular price
Use these bulky Square Nuts to attach third party accessories like lights and gear hooks to the t-slots along the Crosswing awning.
Complete your
Crosswing Square Nuts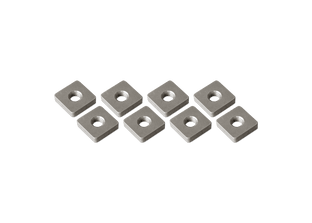 Sale price
$14.95
Regular price
Sale price
$109.95
Regular price
Sale price
$89.95
Regular price
The Crosswing Square Nuts are incredibly durable, stainless steel hardware used for attaching accessories to the t-slots on your Crosswing. This kit includes 8 Square Nuts sized for M8-1.25 bolts.
Frequently Asked Questions
Will this product rust?
The product is made of stainless steel and will not rust.