Sustainably Made
Limited Edition
Product on backorder
Hot
New
Out of Stock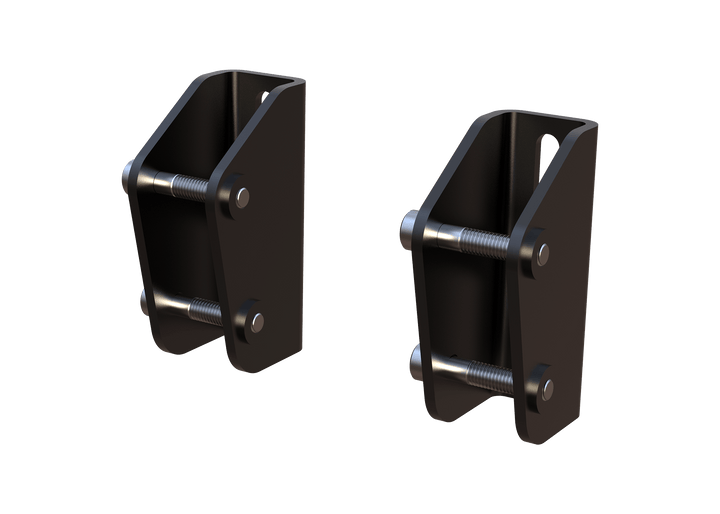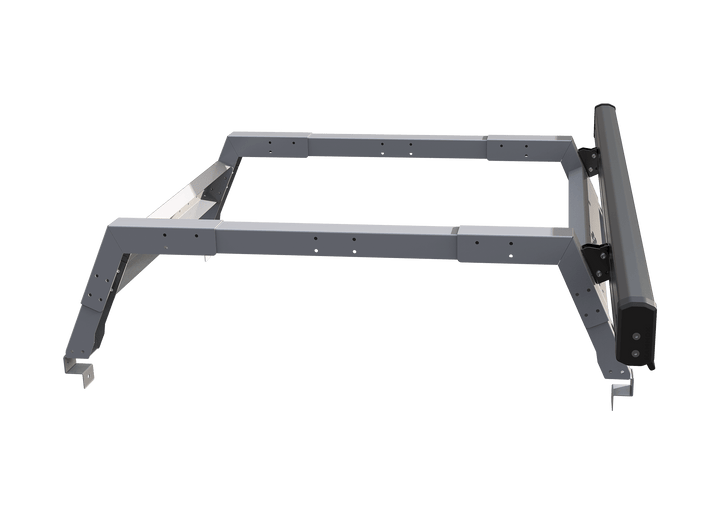 Sustainably Made
Limited Edition
Product on backorder
Hot
New
Out of Stock
Crosswing Vertical Bracket
Car Awning Mount
---
Mount the Crosswing to any vertical surface with the Vertical Bracket. Ideal for overland bed bars, platform racks, rooftop tents, and more.
--- Mount directly to vertical surfaces with t-slots or by bolting on for a custom fit. Clamp to vertical bars with the Crosswing stock mount clamp plates. Features
Tech Specs
FAQ, Instructions & Care
Features
Go Direct with T-slots or Bolts
Mount the Crosswing to any vertical surface including the side of platform-style racks, campers, and more with T-slot systems or bolts.
Pair with Talon Mounts
Combine the Vertical Bracket with your Crosswing's included Talon Mounts to clamp to racks with vertical bars such as utility trucks.
Rotate between vehicles
Order an additional pair of Talon Mounts with the Vertical Bracket to quickly attach the Crosswing Car Awning to a secondary vehicle.
Unlimited Mounting Potential
The Vertical Bracket makes it possible to mount the Crosswing on nearly any weight bearing surface. Turn the Crosswing into an outdoor patio awning or custom mount to the side of an RV.
Simple, One-Person Install
All Crosswing mounting solutions feature quick-attach brackets, allowing you to position the Crosswing with ease after installing the mounts on your vehicle.
Adjustable Height
At installation, you're able to choose from three different angles of deployment so that Crosswing is the right height for your needs.
Tech Specs
Included
Crosswing Vertical Bracket Kit
2 × Vertical mounting brackets
1 × Stainless Steel Hardware
Materials
Product Materials
Hardened Powder Coated Steel Brackets, Stainless Steel Hardware
Best Used For
Ideal for positioning the Crosswing off to the side of most vertical walled racks rather than on top of racks.
Compatibility
Fits vertical walled T-slot systems and vertical bars for clamping when paired with Crosswing stock Talon Mounts.
FAQ, Instructions & Care
Frequently Asked Questions
How can I use the Vertical Bracket with the Crosswing included Talon Mounts?
Every Crosswing comes with two stock Talon Mounts™. The Talon Mounts consist of three main components: Clamp Plates, Pivot Mounts, and Quick-Attach Brackets. There are two main configurations when pairing the Vertical Brackets with components of the Talon Mount:
1. Vertical Brackets, Quick-Attach Brackets, Clamp Plates: Ideal for clamping to vertical bars typically found on utility trucks.
2. Vertical Brackets, Quick-Attach Brackets: Ideal for mounting directly via T-slots or by bolting onto vertical surfaces.
Can I use the Vertical Bracket to mount the Crosswing to my house?
The Vertical Bracket allows you to mount the Crosswing awning to any weight bearing surface by T-slot system or compatible bolts (M8/ 5/16"). The Vertical Bracket is a customizable solution for mounting the Crosswing awning to an outdoor patio space, the side of a Sprinter van, RV, and more.
Setup and Care Instruction